Concordia places in the world's top 20 in 2 categories in the 2020 Times Higher Education Impact Rankings
The university is named among the best 200 globally in working toward the UN's Sustainable Development Goals and first in Canada in the Quality Education grouping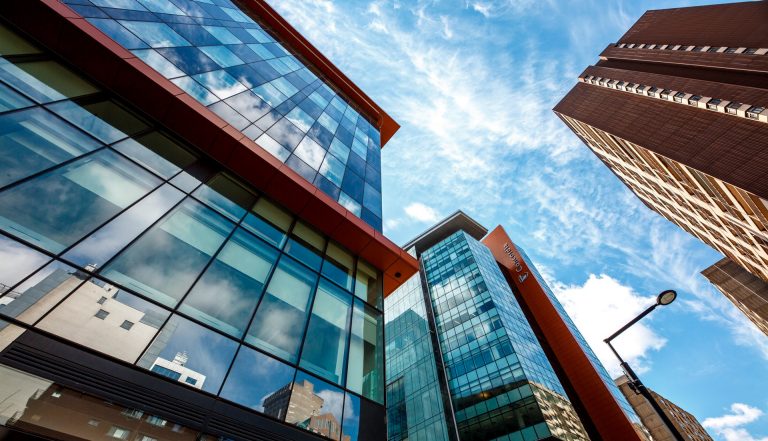 Reflecting Concordia's commitment to sustainability and social responsibility, the university has been ranked in the 101-200 category out of 766 institutions in the newly released 2020 Times Higher Education (THE) Impact Rankings. The rankings aim to assess the international higher education sector's movement toward the United Nations' 17 Sustainable Development Goals (SDGs).
Impressively, Concordia was named by THE among the world's top 20 in two categories: Sustainable Cities and Communities, 18th out of 470, and Climate Action, 19th out of 376.
And it rated number one in Canada in the Quality Education category, which measures universities' contributions to early years and lifelong learning, pedagogy research and commitment to inclusive education.
Concordia also placed in the top five in the country for Affordable and Clean Energy (3rd), Sustainable Cities and Communities (4th) and Climate Action (5th).
This is the second annual THE Impact Rankings and the first year the university has participated.
The rankings confirm Concordia's continuing efforts to be environmentally conscientious. For instance, in 2019 it became the first Canadian university to issue a sustainable bond, while the Concordia University Foundation became the first Quebec university foundation to set a target of 100 per cent sustainable investments by 2025.
In 2018, the foundation signed the United Nations Principles for Responsible Investment.
"Our place among the top 200 international universities that are moving towards the UN's Sustainable Development Goals is the result of our concerted efforts to make a positive impact on our community and to be recognized as an anchor institution for Montreal and Quebec," says Concordia President Graham Carr.​
"These rankings highlight that, thanks to the efforts of our researchers, students, faculty and staff, we are among the world's best in seeking ways to make our planet a better place tomorrow, which is especially relevant today."
The university also has been named the most energy efficient of Quebec's six major universities for 21 years running.
Top 100 in 7 categories
THE ranked Concordia in nine of the 17 SDGs. In addition to Sustainable Cities and Communities and Climate Action, the university placed in the world's top 100 in Affordable and Clean Energy, tied for 48th; Responsible Consumption and Production, 62nd; Quality Education, tied for 80th; Zero Hunger, tied for 81st; and Gender Equality, tied for 89th.
THE launched its impact rankings in 2018 to match its belief that universities have a significant role to play in helping countries deliver on the SDGs. It evaluates a university's performance in all areas and then chooses the three goals in which the institution excels, which count towards the overall university score.

See the full 2020 Times Higher Education (THE) Impact Rankings.
---