Concordia is the most energy efficient of Quebec's six major universities
Provincial data puts the institution on top for the 21st consecutive year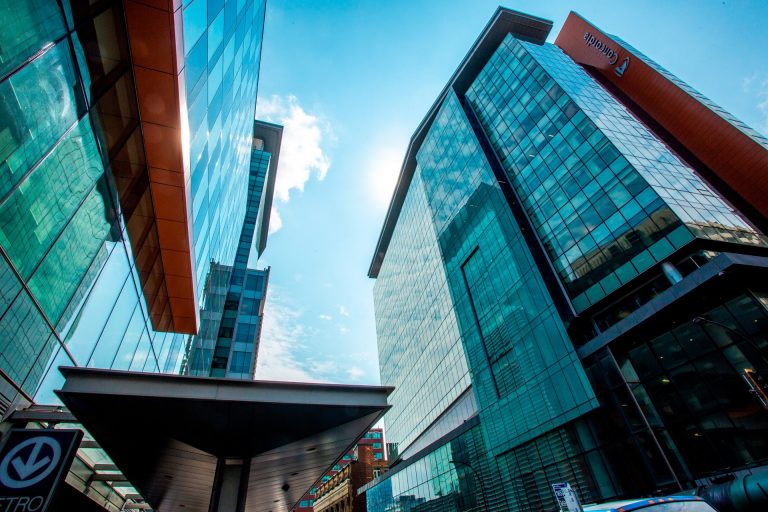 Concordia continues to lead the way when it comes to sustainability and green building.
For the 21st year in a row, it has been named the most energy efficient of Quebec's six major universities.
Data from the Ministère de l'Éducation et de l'Enseignement supérieur showed that from 2016 to 2017, Concordia again had the lowest energy consumption per unit area among the institutions evaluated.
"Coming out on top in this data shows that we're doing well in terms of the frugality and economy of our energy use," says Daniel Gauthier, building performance coordinator for Facilities Management.
"We have the ambition of providing all sorts of programs, which is inherently an undertaking to consume more energy. The real success is taking all those commitments and doing them for the least amount of energy possible."
Concordia was also recognized again as having the lowest energy cost per unit area, an honour it received for the 18th time.
"To be the best in terms of cost and energy use is a sign of good oversight and responsibility," Gauthier says.
Concordia's energy efficiency is important because "it's about responsibility and stewardship," he adds. As part of its 2019-2024 Sustainability Plan, the university is developing a climate action plan to reduce greenhouse gas emissions, and the overall campus energy footprint.
Want to learn more about the climate action plan? Join the consultation process.
A holistic approach
"It's easy for anybody who works or learns at Concordia to see that we're directly responsible for waste and energy as a result of being here," Gauthier points out. "But I feel very proud to know we're doing the best job out of the six universities in Quebec at working toward zero impact."
He adds that the university has taken a holistic approach to energy efficiency by repairing or replacing equipment that isn't energy efficient and working hard to reduce the energy footprint of new projects.
Gauthier cites the B-Annex Building on Bishop Street, home to the Engineering and Computer Science Association, which has typical fluorescent lighting.
"We're replacing it all with LED lighting — the payback is just under four years, and the lights are half the maintenance, are better quality and offer a better colour rendition. It's an overall win," he says. "We try to aim for projects like that, where we get situations of mutual benefit."
Gauthier also gives the example of the Loyola Jesuit Hall and Conference Centre (RF Building), where Facilities Management is converting steam boilers to more efficient hot water boilers.
In terms of the expansion of the Richard J. Renaud Science Complex (SP Building) — for which the university is aiming to earn a LEED gold certification — Gauthier says Concordia has "poured in all the money and resources possible during the design and construction to make sure that all the equipment is the most efficient and effective for our users."
Labs typically have between five to 15 times the energy use of office buildings of the same size due to ventilation, lighting and other requirements. Gauthier explains that the design decisions, including low velocity fume hoods and more efficient heating, will lower that overall footprint.

Read more about Concordia's future energy-efficient Science Hub.
---