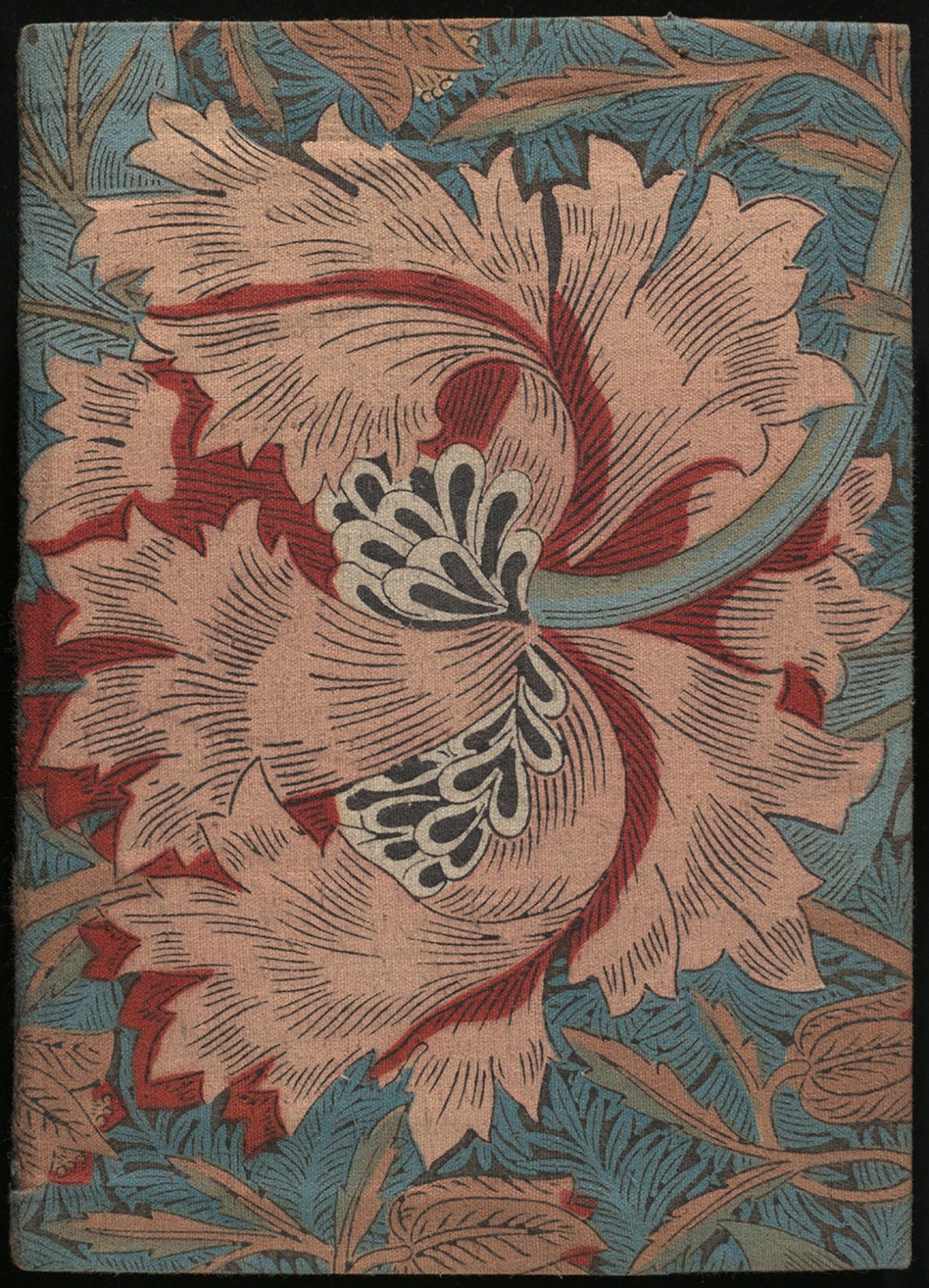 William Morris, illustration from The Golden Legend: the Golden Legend of Master William Caxton done anew, 1892, by Jacobus de Voragine
Help Registering in Art History Courses
Please contact Chiara Montpetit at art.history@concordia.ca. Do not contact the professor of the course or the Undergraduate Program Director.
Note: Students (not in Art History programs) can register for Art History courses on June 1.
Download our Undergraduate Handbook
For Full Courses
Unfortunately, the Art History Department does not keep waiting lists. Students are encouraged to monitor course enrolment regularly. 
Course Pre-Requisites
In-coming students and students who are not enrolled in an Art History major or minor program are welcome to register in 200-level and 300-level courses. The only exception to this rule is ARTH 300, which students can only take after completing ARTH 200.
Art History undergraduate course descriptions
Student Academic Services
Student Request Forms
Find the forms for: General requests (e.g.: course substitutions); late withdrawal; adding or dropping a minor (in Fine Arts); and other requests.
Access the forms
Program guides
Program guides explain degree requirements. Be sure to choose your year of entry.
Advisement Report
The report includes the requirements of your degree and additional plans you are registered in, like an additional major, minors, or elective groups.
You can view a list of courses that will satisfy the requirements, the number of credits you have completed and the number of credits missing.
The advisement report is an online tool that shows which courses you've taken (or are taking) and which degree requirements they satisfy, and also which requirements you have not taken yet. 
Students from any year in their program can enroll in 200 and 300-level courses. These course numbers do not reflect the level of difficulty.
There are two different types of course withdrawal
DNE (Did Not Enter)
The DNE withdrawal has no academic or financial impact on the student and does not appear on the student's academic record.
DISC (Discontinued)
The course as well as a DISC withdrawal notation remains on a student's academic record but does not affect the student's GPA. However, the student is financially responsible for the payment of all tuition and other fees pertaining to the course.
Consult Term Dates and Deadlines. Students can simply drop the course of their choice through their Student Center before the deadline.
If you would like to request being withdrawn from a course after the DNE or DISC deadlines, please consult Student Academic Services.
The Faculty of Fine Arts admits students once a year. Requests must be made by March 1 for entry to the program beginning the following September of that year. To determine what type of request and steps are required, consult Student Academic services and follow the option that applies to your situation.
You will need to fill out the correct form and make your request to Student Academic Services at finearts.sas@concordia.ca.
Students must sumbit a student request form through their Student Centre and provide the syllabus of the course that will get substituted. The request will be reviewed by the Undergraduate Program Director.
If a course is full, it is advisable to look regularly at the Class Schedules to see if spots become available before the term's DNE date. The department does not have waitlists and does not overload courses. If a student needs to register to a specific Art History course in order to graduate and it is full, please contact the Department Assistant at art.history@concordia.ca. 
Yes, if both courses have different special topics and both are listed in SIS, the student can register without making a special request. If students wish to verify this information, they should contact the department assistant at art.history@concordia.ca.
For administrative matters – course registration, student requests, resources/processes at the university, etc. – contact the Department Assistant, Chiara Montpetit at art.history@concordia.ca.
For academic matters – planning your degree to achieve academic objectives (improve GPA, prepare for graduate school), which courses might best enrich your studies, professional development, academic standing, course substitutions, internships, independent studies, etc. – contact the Undergraduate Program Director, Dr. Steven Stowell.
If you're not sure who to contact, please get in touch with the Department Assistant, Chiara Montpetit at art.history@concordia.ca, who will point you in the right direction.