Samwillie Amidalak, Stone bird, ca. 1949, The Metropolitan Museum of Art, New York. Stone
The Department of Art History is one of the largest and most dynamic in Canada, with professors who are leading scholars in their fields. We study art in its original, historical context, while also exploring how artworks resonate through time and become meaningful to us today. Our faculty encourage students to see themselves as active participants in the creation of art historical knowledge.
Willows and Bridge, early 17th century, The Metropolitan Museum of Art, New York, Pair of six-panel folding screens, ink, color, copper, gold, and gold leaf on paper;
Mask, ca. 1870, AlutiiqSugpiaq, Native American, The Metropolitan Museum of Art, New York, wood and pigment.
UNDERGRADUATE
Join us in one of three undergraduate programs: the Major in Art History, the Major in Art History and Studio Art, the Major in Art History and Film Studies. When you immerse yourself in the study of art, past and present, you enter into a conversation about culture and creativity that started hundreds of years ago, and that is on-going.
Our programs provide students with knowledge, skills, and abilities that are the foundation for successful professional careers. Students learn to develop research projects, access archival materials, conduct ethical oral-history research; they learn how to do visual analysis, how to write effectively, communicate verbally, work collaboratively, do public presentations. Students can also participate in curatorial projects, do internships in Montreal-area museums and galleries, and take advantage of work-study opportunities. The Department is fortunate to have a number of vibrant and inspired student-led groups; joining these and helping to organize conferences, publications, lectures, and outings with fellow-students is also excellent experience. Our graduates have found work in museums, galleries, artist-run centres, cultural institutions, community organizations, the tourism and heritage industry, government agencies, educational establishments, arts publications, and auction houses.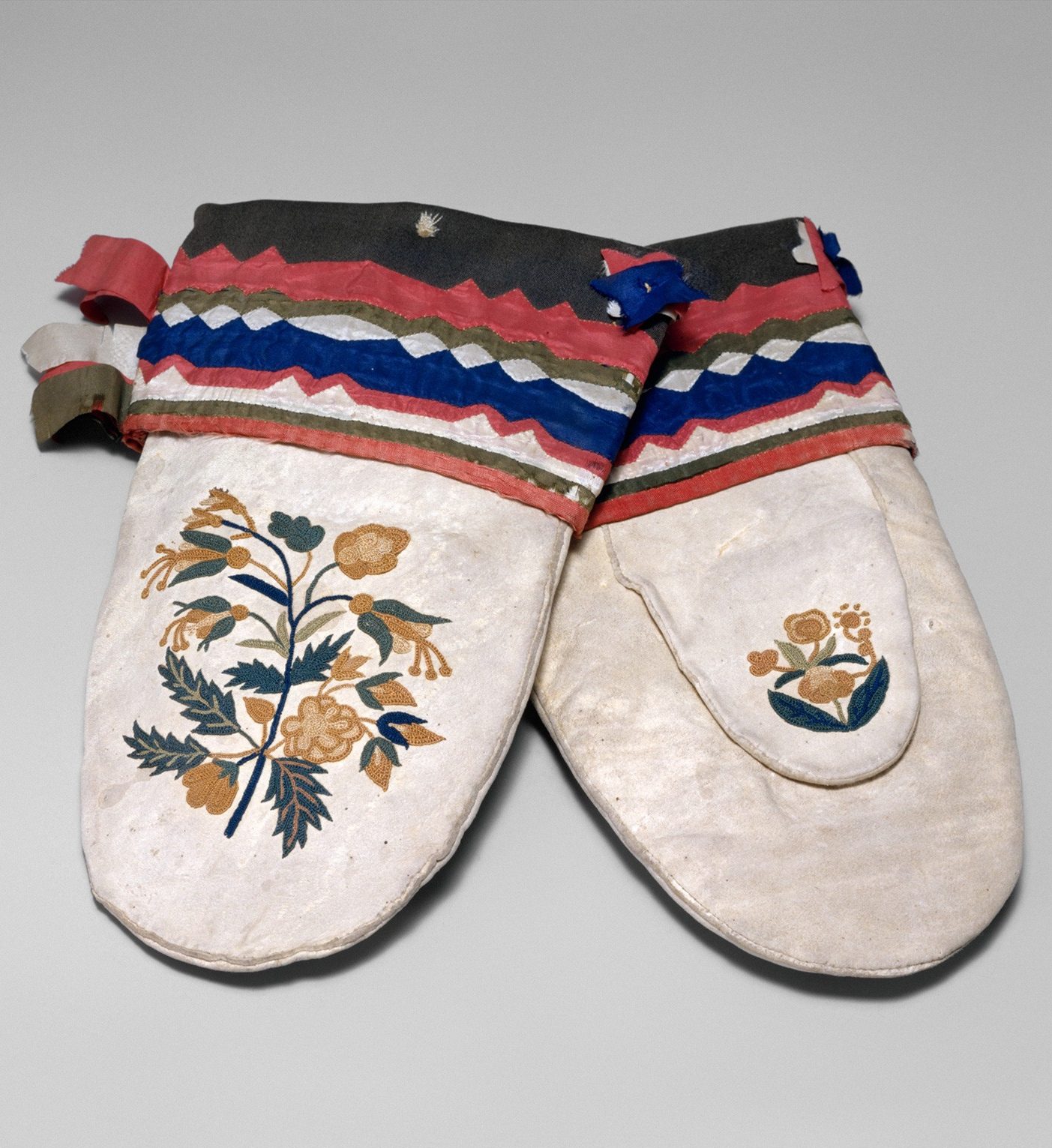 Mittens, Cree or Cree-Metis, 1850-60, The Metropolitan Museum of Art, New York, Native-tanned skin, silk

GRADUATE
The Department of Art History's Graduate Program takes pride in fostering a mutually supportive, inclusive and collegial environment. Our goal is for our students to think critically, to expand their historical knowledge, to improve their research skills, to fine tune their writing, to gain confidence at speaking in public, and to get involved in various cultural activities, on campus and beyond. Concordia is also ideally located for graduate studies, as it is at the heart of a diverse, cosmopolitan city that has much to offer in terms of research and internship opportunities.