Notable Concordian
Jane Stewart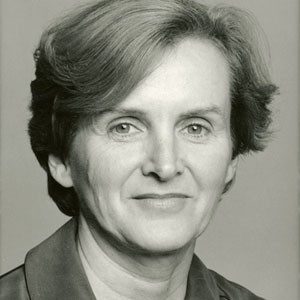 Awards & Distinctions
Great Concordian
CSBN co-founder and neuroscience trailblazer
Distinguished Professor Emeritus Jane Stewart began her teaching career the Department of Psychology at Sir George Williams University, one of Concordia's founding institutions, in 1962.
She accepted a full-time teaching position the following year and wasted no time helping set up the university's first psychology laboratory. She later served as chair of the Department of Psychology and then Director of the Center for Studies in Behavioral Neurobiology (CSBN), which she co-founded with three of her colleagues in 1983.
The world-renowned research center brings together more than 100 researchers in 15 core laboratories — 11 at Concordia, three at McGill University and one at Université de Montréal — dedicated to the study of neural and psychological mechanisms, focusing on such topics as addiction, motivation and relapse.
Stewart's own work deals with the neurochemical and behavioral aspects of drug use. She holds an Endowed Chair in Appetite and Addiction Studies.
"Jane is an outstanding person and scholar, says Paul Vezina, professor at the University of Chicago's Department of Psychiatry and Behavioral Neuroscience, of his former professor and mentor.
"She embodies many of the qualities I look for in other academic scientists: curiosity about life, respect for its complexity, desire and ability to integrate its many facets, ability to focus on the relevant issues, profound knowledge base – and, all of this from someone who is respectful of others, humble and unassuming."
She is a Fellow of the Canadian Psychological Association, the American Psychological Association, the Association for Psychological Science, the American Association for the Advancement of Science, and the Royal Society of Canada (Academy of Sciences).
Stewart is an Officer of the Order of Canada (2007) and recipient of the European Behavioural Pharmacology Society's Distinguished Achievement Award (2005), the Canadian Brain Behaviour and Cognitive Sciences Society's Hebb Award (2000) and the Heinz Lehmann Award in Psychopharmacology (1999).
In 1992, she was awarded an honorary doctorate from Queen's University, where she completed her BA. She also holds a PhD from the University of London, U.K.
More Great Concordians