STINGERS CROSS-COUNTRY AND TRACK-AND-FIELD TEAM
Our goal
To develop an indoor track and field program that will allow us to compete and recruit at the same level as our competition.
$11,560 of $20,000 raised
Meet the team
All team members are full-time students in good academic standing, and spend up to two hours a day training and competing in addition to regular course work.
Over time, our team has grown and has seen some success, but to be a successful and competitive athlete, you have to train and compete all year round.
We know we have student athletes who are among the best in Canada in their event, and it's important to these students — and the community — to be able to represent Concordia to the best of their potential.
Help us develop the Stingers track and field team and give them the opportunity to represent their school with pride.
Why we need your help
Coach John Lofranco approached the Department of Recreation & Athletics in 2004 to resurrect the cross-country program after a previous team, which included track and field, had been cut.
Since then, the cross-country program, which focuses on distance runners, has grown and the next step is to launch a track and field program. This would develop and support athletes like sprinters, throwers, jumpers and relay teams.
In addition to expanding the team, we seek to expand our training and competition season. All of our competitors train and compete as a team from September to March, while our program is limited to September and October. In order to reach our full potential, and to recruit top athletes, we must provide the same competitive opportunities as the schools we are competing with.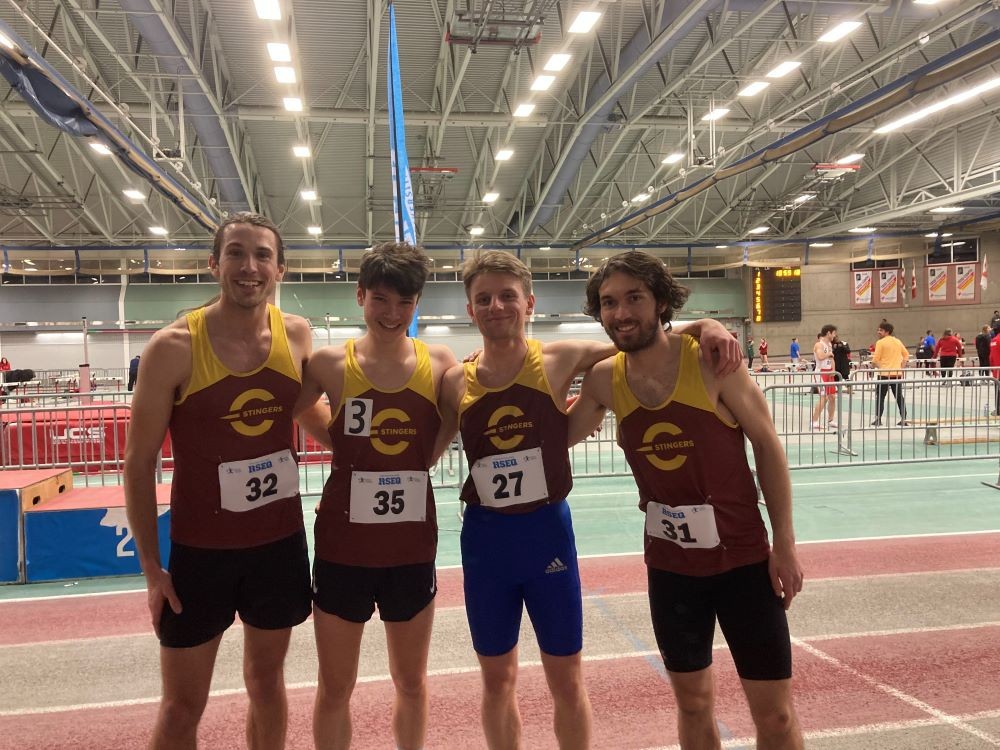 What your support will accomplish
Student-athletes pay a fee to be part of the team, and are required to fundraise a certain amount each year for the program.
However we need a foundation of financial support to launch the next stage of our team's development. Here are some examples of what your donation could do:
$10,000 - first three years of league fees;

$5,000 - the full career of a student athlete (team fees and fundraising);

$2,500 - the fundraising requirements for one athlete;

$1,500 - one season of coaching;

$1,000 - one year of an athlete's career (team fees and fundraising);

$500 - one year of fundraising requirements;

$200 - enters one team (men or women) in one meet (There are 5 meets per year each for men and women);

$100 - covers the cost of a competitive uniform or transportation to two meets.
Please give generously today and help us build a strong program for the next generation of champion cross-country and track and field athletes!
For inquiries regarding the Stingers Cross-Country and Track and Field team, please contact Coach John Lofranco at john.lofranco@concordia.ca.
Help us build a strong program for the next generation of champion cross-country and track and field athletes!