STINGERS CROSS-COUNTRY AND TRACK AND FIELD TEAM
Our goal
Support and grow our cross-country and track and field teams to allow us to compete and recruit at the same level as our competition.
Meet the team
All team members are full-time students in good academic standing, and spend up to two hours a day training and competing in addition to regular course work.
Over time, our team has grown and has seen some success, but to be a successful and competitive athlete, you have to train and compete all year round.
We know we have student athletes who are among the best in Canada in their event, and it's important to these students — and the community — to be able to represent Concordia to the best of their potential.
Help us develop the Stingers track and field team and give them the opportunity to represent their school with pride.
Why we need your help
Concordia has a long history of Track and Field and Cross Country, going back to the 1920s with Loyola and Sir George Williams students representing Canada at the Olympic Games. Over the last several decades, cross-country has been supported, but track and field has not. However, in 2023, Concordia was back on track with our first team in decades.
In addition to the cross-country runners, who also run middle distance events indoors, Concordia can now develop and support sprinters, throwers, jumpers and relay teams.
There are many costs to supporting these teams. The Athletics Department contributes almost 50% of the XC/TF budget, covering league fees and meet entry costs, as well as coaching. Our fundraising will focus on lowering training costs for student-athletes, paying for transportation and accommodation at meets, and team building activities.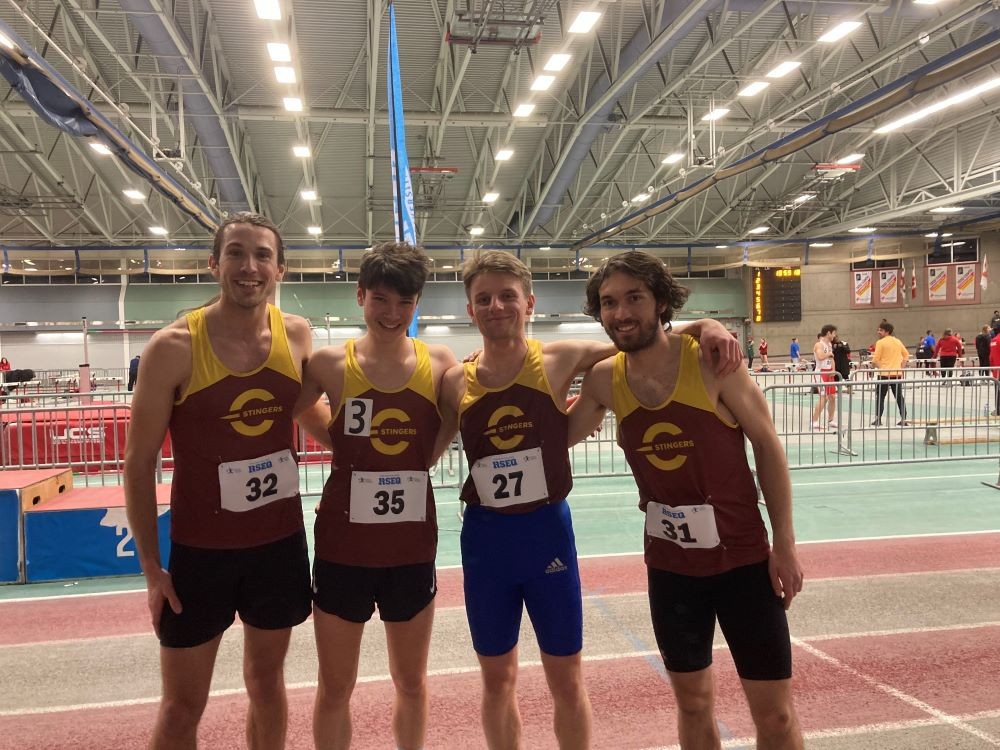 What your support will accomplish
Student-athletes pay a fee to be part of the team, and are required to fundraise a certain amount each year for the program.
However we need a foundation of financial support to launch the next stage of our team's development. Here are some examples of what your donation could do:
$2500/month or $30,000 - our portion of the annual team budget for XC/TF;

$1000/month or $12,000 - the cost of buses for XC or TF season;

$400/month or $4,800 - the full career of a student-athlete (team fees and fundraising);

$200/month or $2,400 - the fundraising requirements for one athlete;

$100/month or $1,200 - covers the athlete fees for a season, including summer club training;

$50/month or $600 - one year of student-athlete fundraising requirements;

$25/month or $300 - covers the initial Stingers team fee for a rookie;

$100 - covers the Stingers team fee for one veteran athlete for one season.
Please give generously today and help us build a strong program for the next generation of champion cross-country and track and field athletes!
For inquiries regarding the Stingers Cross-Country and Track and Field team, please contact Coach John Lofranco at john.lofranco@concordia.ca.
Help us build a strong program for the next generation of champion cross-country and track and field athletes!