Every year, our team of students has nearly 40,000 conversations with members of the Concordia community.
If you receive a call from a student, why not take the time to listen and share your Concordia experience!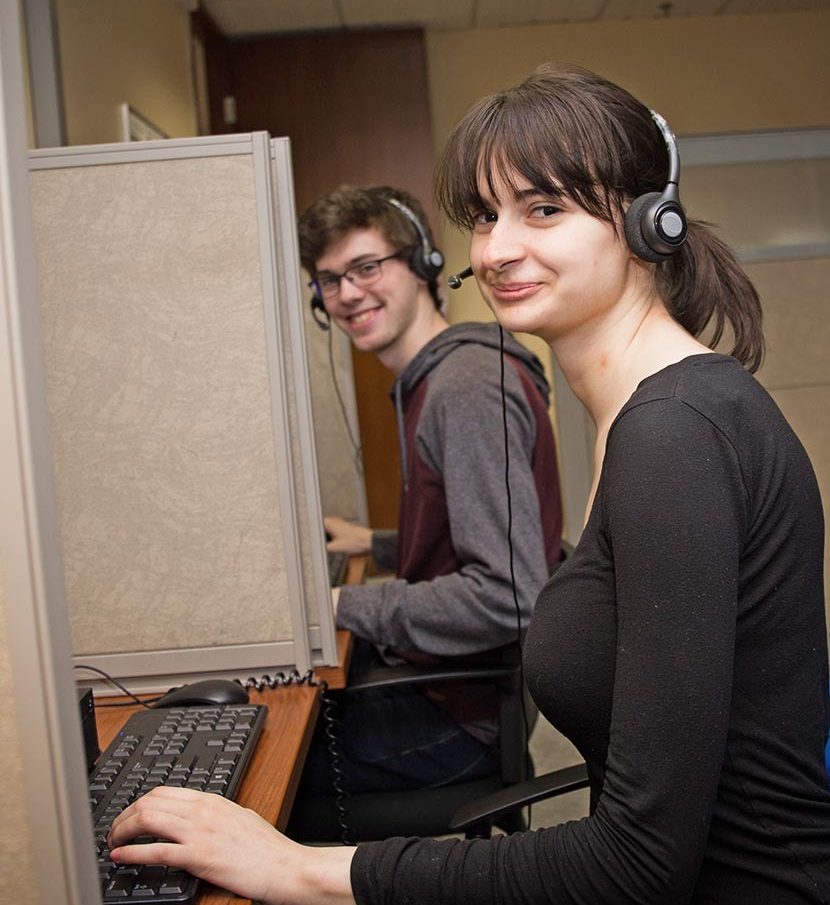 OUR TEAM
These Concordia students are enrolled in a variety of different programs and work a flexible schedule so they can also concentrate on their studies. Each is eager to build relationships and share their student experience with alumni, faculty, staff, parents and friends of the university.
Our ambassadors enjoy hearing about the experiences of fellow Concordians. They're happy to share news of the university and upcoming events, and to update your contact information.
To share your feedback about a call you received from one of our students, please email us at giving@concordia.ca or call 514-848-2424, ext. 3884.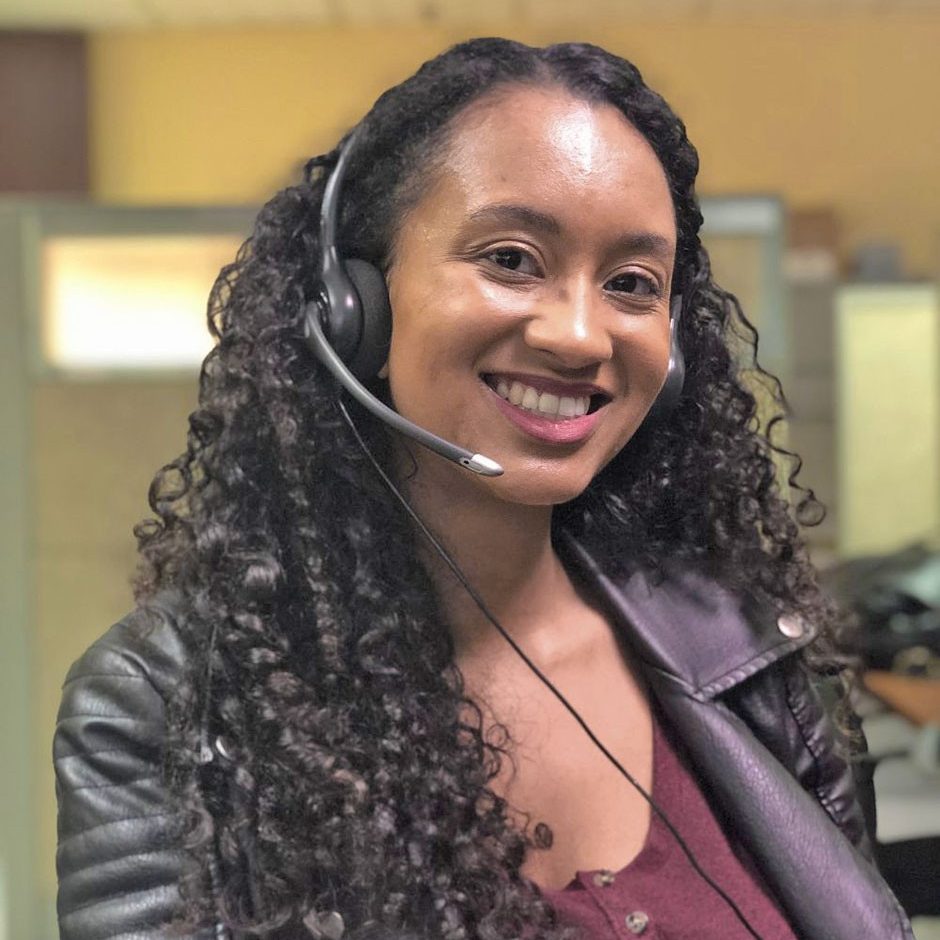 Meet a Student Ambassador
I enjoy helping donors find an area of the university they are passionate about supporting.
I'm always curious to know what alumni are up to after they've graduated and am privileged to hear about their successes and accomplishments.
It's inspiring to see first-hand how generous the Concordia community is.
— Felicia Da Conceicao, Student Ambassador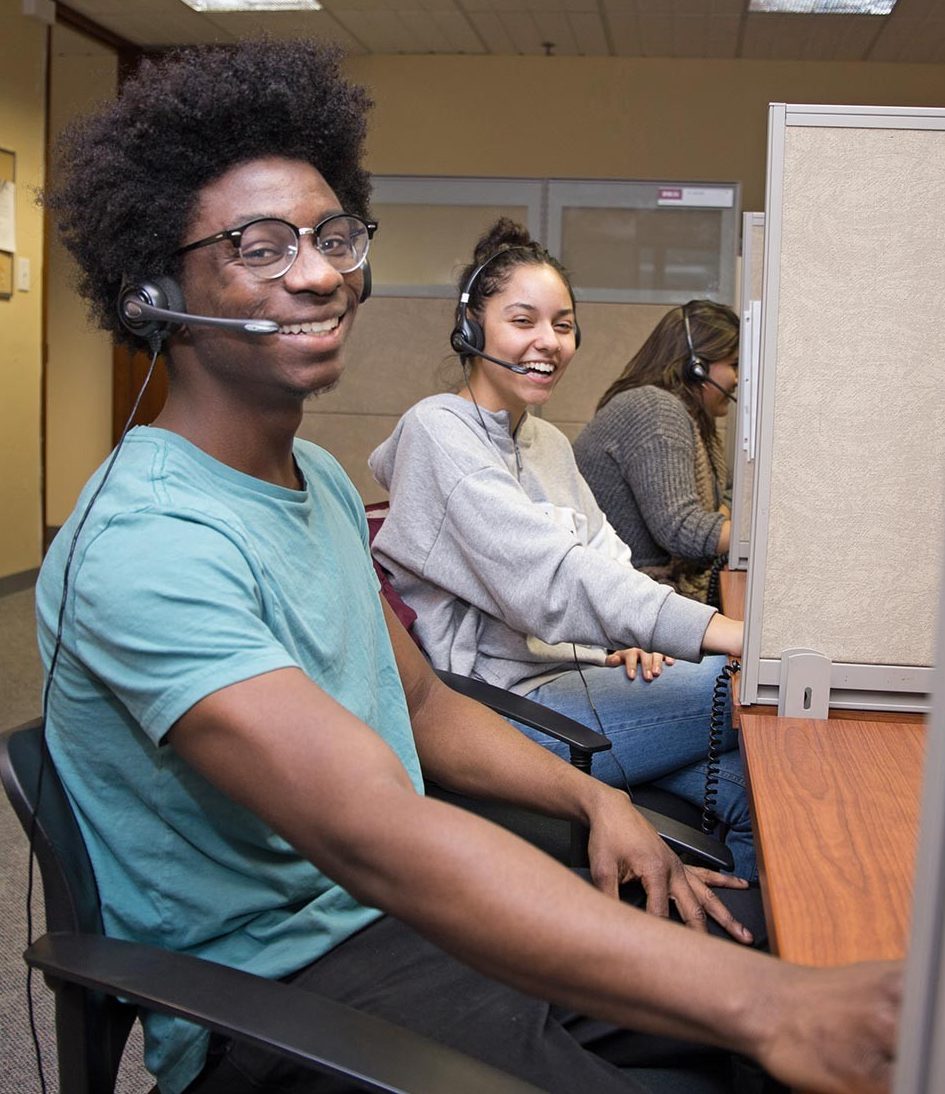 WE'RE HIRING!
Join our amazing team — it's one of the most rewarding jobs on campus.
You'll reach out by phone to alumni, parents, friends and students to raise funds for the Campaign for Concordia.
You must be enrolled in full- or part-time studies at Concordia, legally allowed to work in Canada and available for three shifts per week.
To apply, send your CV with a cover letter to call.centre.alumni@concordia.ca.
Join a vibrant team and work with fellow students from across the university!
We are looking for outgoing and driven students who are passionate about making an impact on their community.
Reporting to the Supervisor, Advancement Engagement Centre, as a Student Ambassador you will be responsible for contacting Concordia alumni, parents, friends and students by phone. During your phone conversations, your goal is to raise money for the Campaign for Concordia: Next-Gen. Now, build meaningful relationships and keep the Concordia community up to date on the latest developments around our campuses.
When working at our Advancement Engagement Centre, you do much more than cold call. You identify our community members' interests, share exciting information about our faculties, and you get to learn about people who have studied before you and where they are now.
Qualifications
Excellent interpersonal abilities and skills in customer service

Strong verbal communication skills in English; French is an asset

Demonstrated ability to adapt easily and navigate conversation

Must be results-oriented and self-motivated

Ability to learn new tools and technology

Candidate must be prompt and present, tardiness is not tolerated
Preferred Candidate Strengths
Empathetic and active listener

Curious

Resilient

Growth mindset
Conditions and benefits of employment
The Advancement Engagement Centre operates during the fall and winter semesters, with shifts available during exam periods and occasionally during summer months.
Must be a current student at Concordia (part-time or full-time)

Must be available to work 12 hours per week (3 shifts)

Wage is $16/hour

Employer-paid training from day one

Flexible work hours on evenings and weekends.

Opportunities for promotion

Ongoing training and team building opportunities

Valuable experience with transferable skills to many other fields

Looks great on your CV or grad school application

You get to be part of a fun and supportive team
Please send a cover letter and CV to call.centre.alumni@concordia.ca. Only applicants selected for interviews will be contacted. We look forward to meeting you!