CUAA Student Project Fund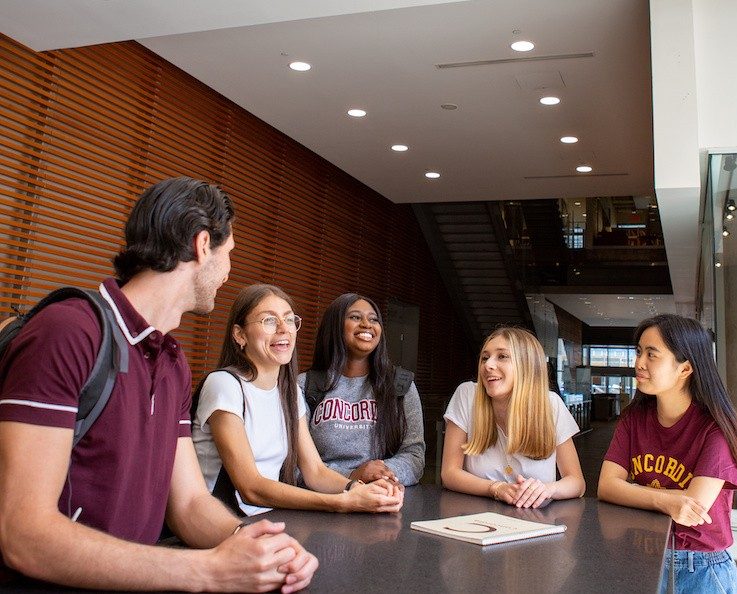 The CUAA Student Project Funding Program is open to all current Concordia students.
The CUAA strongly encourages applications from students of all backgrounds, including members of visible minorities, Indigenous peoples, persons with disabilities, as well as persons of differing sexual orientations, gender identities, and gender expression.
Application process
Applications are reviewed four times a year (September, November, January, and March) and funds are allocated by the CUAA Philanthropy team.
Funding support is provided to both undergraduate and graduate students; most grants do not exceed $500. Unique projects with a distinct impact on the Concordia community may receive funding up to $1000.
Application criteria
Applicants must be full/part time Concordia students or a recognized Concordia student association.

The project must benefit a group of Concordia students and cannot be an individual student project.

The project must further student learning and development.

The project must recognize and promote the CUAA as a source of funding for student initiatives.

All student groups are expected to submit their application in the funding period that coincides with their project or event.
Tips to strengthen your application
Showcase the impact and reach on Concordia community:


Are students, alumni, faculty, staff, or friends involved? If so, how extensive is this reach?

Initiatives that emphasize interaction between alumni and students will be prioritized.

Include a clear budget with details related to costs, expenses, revenue, sponsorships, additional sources of funding etc.

Include a clear plan to demonstrate the feasibility of project completion or success.
How to apply
Apply by filling out the online form.
Please note that incomplete applications will not be reviewed. By filling out the application form you are confirming that all of the information and responses to the questions are complete, true, and correct to the best of your knowledge.
At any time, the CUAA reserves the right to revoke any funding awarded due to the intentional provision of false, inaccurate, or misleading information.
What projects are not eligible to receive CUAA funding?
Proposals that include personal expenses

Proposals that request funding for travel

Any activity that does not uphold the standards and spirit of Concordia University

The CUAA does not provide funding for alcohol-related expenses.

The CUAA does not provide funding for seed ventures.
Successful CUAA fund recipients are required to:
Publicly recognize and promote the CUAA Student Project Fund as a donor upon receipt of CUAA funding.
Cash their cheque within 30 days of issuance.

Provide a report within a month after the receipt of funding:

Final accounting demonstrating breakdown of total funds.

A brief explanation for the social or educational impact of the event.

Attend an annual CUAA meet-and-greet event in April.
Give us a shout out on social media
Tag us on your social media accounts — before, during or after your application process as well as throughout the project, event or conference.
Include our hashtag #CUalumni and tag us as appropriate:
Thanks! We look forward to reviewing your application.