Warriors Football Alumni
Once a Warrior, always a Warrior!
As early as 1925 Loyola was home to football teams that competed in various leagues. In 1961, the Loyola Warriors entered the newly-formed Canadian Interuniversity Athletic Union (CIAU) and began competing with teams from universities such as Carleton, McMaster, Ottawa, Waterloo, Bishop's and Macdonald College.
In 1968, Sir George Williams University joined CIAU and the cross-town rivalry lasted until 1974 when the two institutions merged to create Concordia University.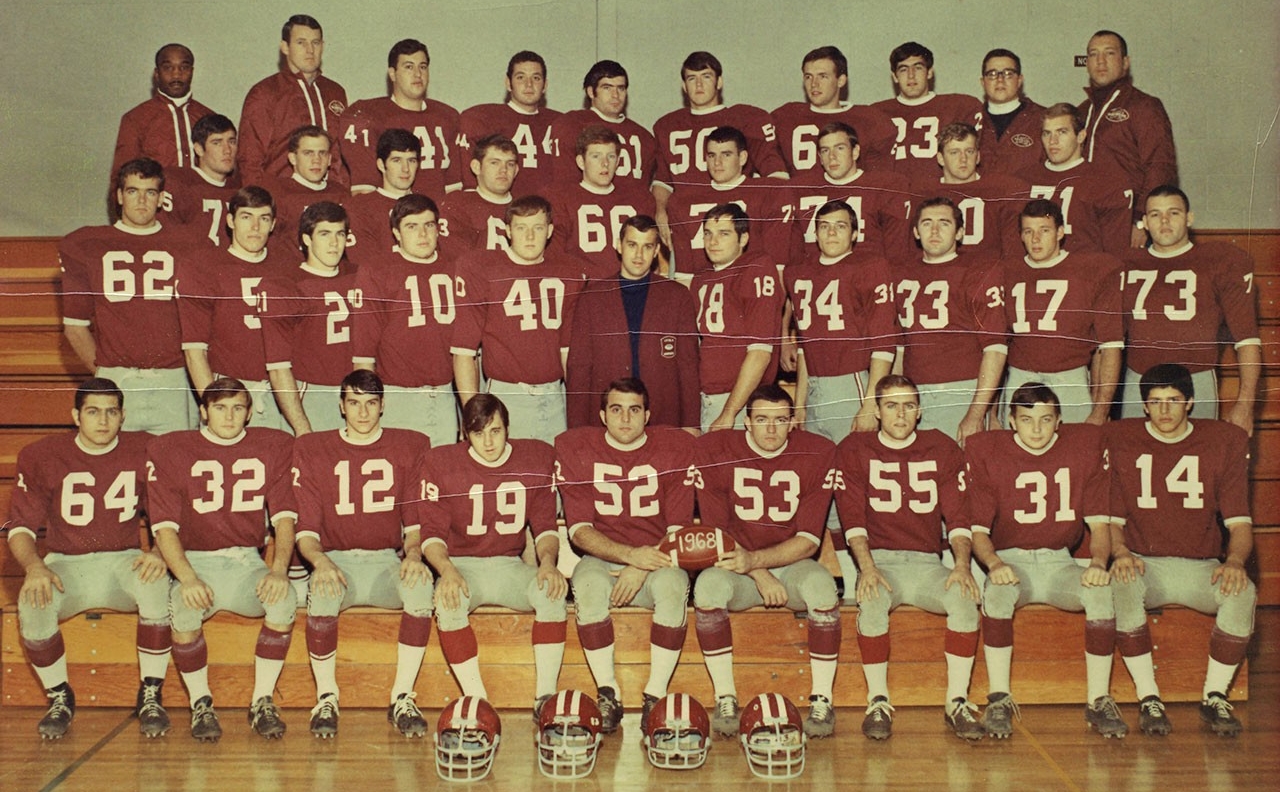 1968 Warriors Football Team
Donate
The life of a student-athlete can be gruelling. It's a constant challenge to leave everything you have out on the field, only to head home, dig deep and find something more so you can study.
Under such intense pressure, varsity athletes need all the support they can get.
Donations to the Stingers Football Program provide financial support and recognize hard work and commitment to the team.
News and events
Plans were underway to host another great reunion at Homecoming 2020, but in light of the arrival of COVID-19 we are postponing those plans to next year.
We expect that Homecoming 2021 will see a big turnout of Warriors football alumni.
Watch this space for details of any upcoming Football alumni events.