Garnet Key alumni help maintain Concordia's reputation for both academic excellence and social responsibility.
Read about six decades of the Garnet Key Society in our commemorative booklet.
Get involved
Garnet Key Society alumni have the opportunity to contribute to the chapter's success by getting involved and participating in chapter events.
Attend networking cocktails, prominent speaker series and other special events tailored specifically to Garnet Key Society alumni.
Update your contact details to ensure you don't miss any invitations.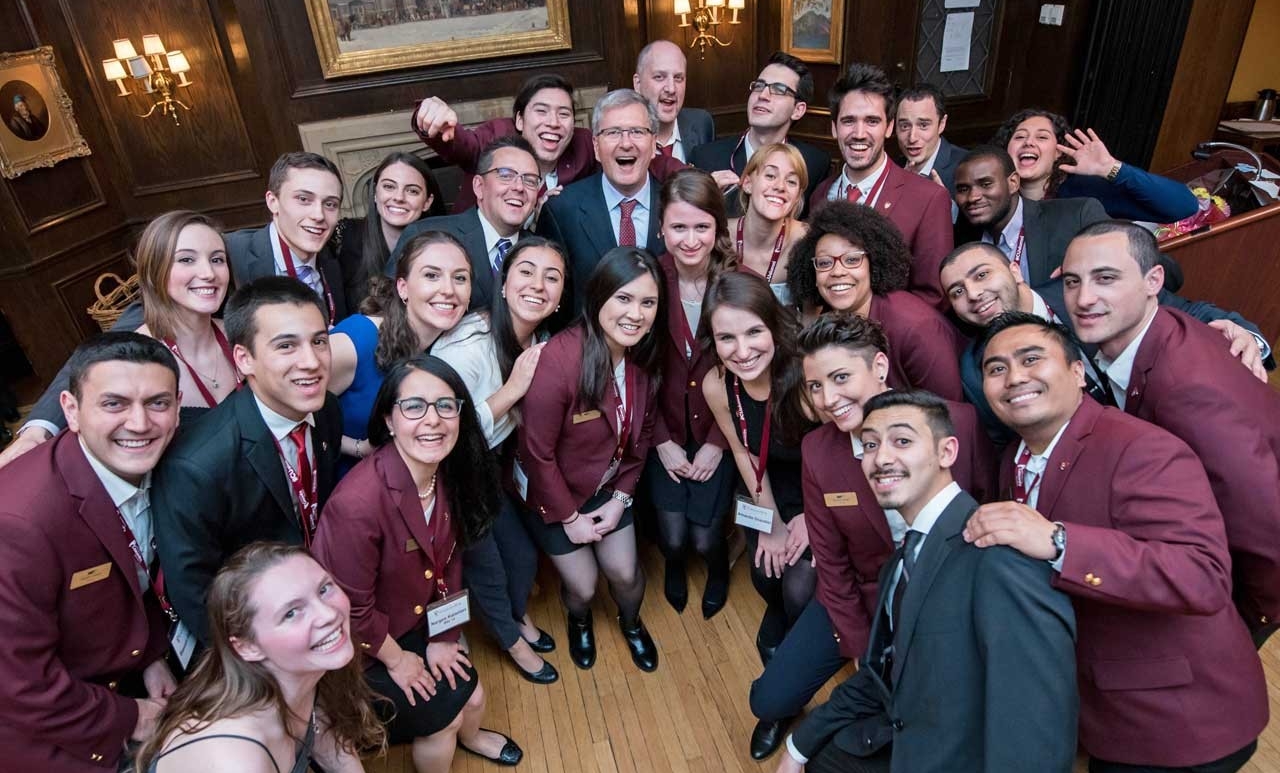 Garnet Key Alumni Banquet, 2016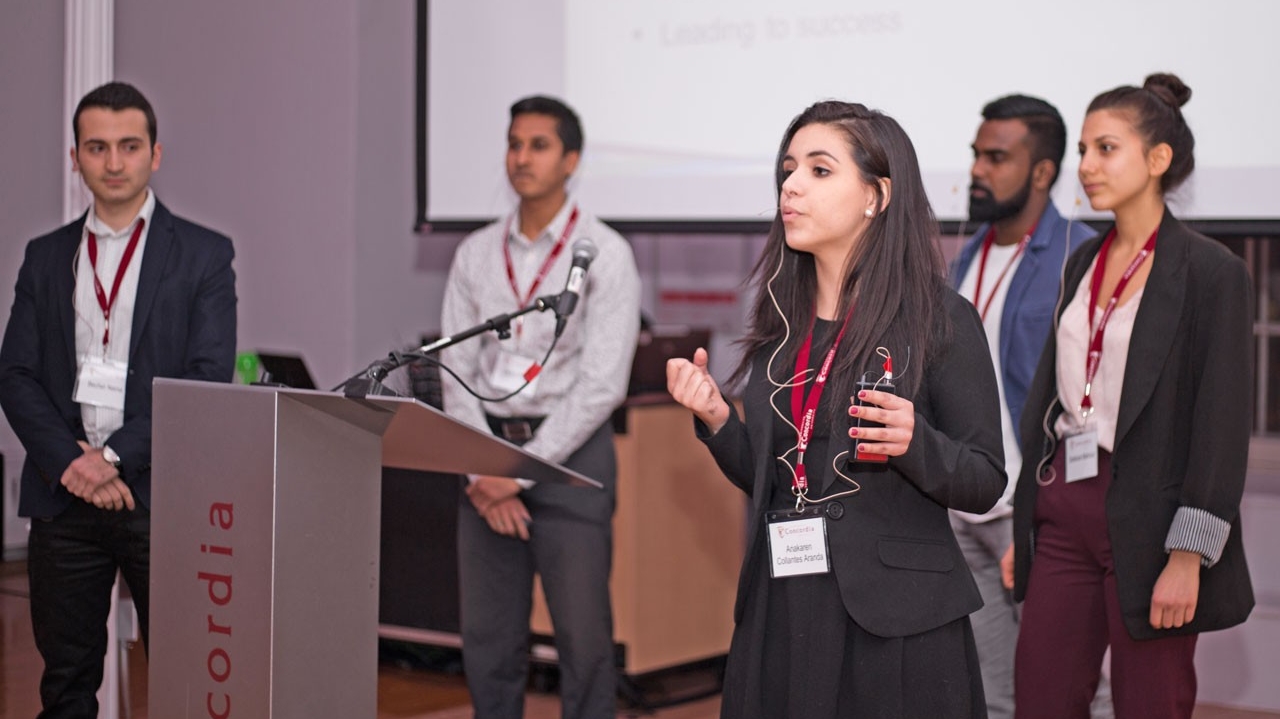 Forces of Change Case Competition, 2016
Grow your professional network
The Garnet Key Society boasts an elite membership of more than 600 alumni, many of whom are recognized as prominent leaders in our community.
The chapter provides a specialized network of professional contacts to help with career advancement and offer mentorship opportunities.
Go beyond
Help us build this prestigious chapter by connecting with fellow Garnet Key Society alumni and mobilizing around issues that matter to you.
Members play an important role in academic life at Concordia and in the university's image within the community.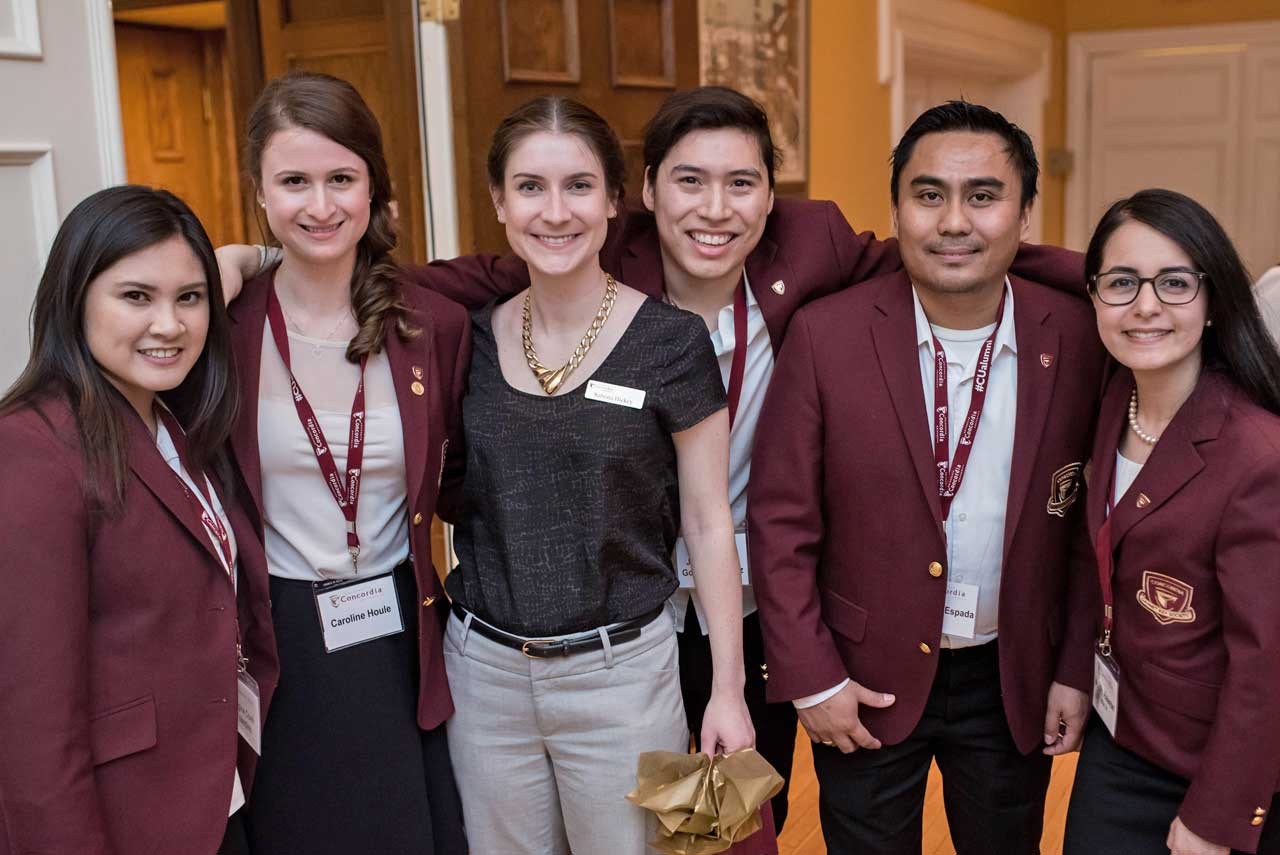 Garnet Key Alumni Banquet, 2016
The Garnet Key Endowment
We have reached more than 50 per cent of our financial objective. Make a donation today to bring this community project to fruition and ensure the Garnet Key Society's legacy at Concordia.