2021-22 Sustainable Food Systems Progress
Learn about what Concordia is doing to achieve its 2025 sustainable food targets.
FOOD PROCUREMENT
Target
Increase sourcing of local/sustainable foods to 50% of total purchases in the summer and fall and 40% in the winter and spring
Status
Efforts supporting this target
With food service provider, opportunities were identified to increase local and Fairtrade purchasing such as sourcing local frozen strawberries, granola and Fairtrade spices as well as integrating more Quebec produce in the winter menu
Calls to action
Related Sustainable Development Goal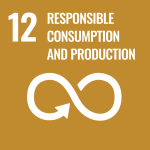 AGREEMENTS MEASURES & METRICS
Target
Ensure that environmental and social sustainability is factored into all tenders/agreements/contracts concerning the food system
Status
| Tender/ Agreement /Contract | How environmental and social sustainability is factored into the tender/agreement/contract |
| --- | --- |
| Food Service Contract | The new food service contract requires the provider to meet Concordia's sustainability action plan's local, sustainable food and animal protein purchasing targets as well as support Concordia's Fair Trade Silver Campus objective. The contract also includes the option to impose a financial penalty if the provider cannot justify a failure to meet their sustainability targets. |
| Catering contract | The catering contract requires caterers to offer Fairtrade coffee, tea and sugar and to provide at least one-plant based milk for coffee service. Single-use plastic water bottles, plastic tablecloths and individually packaged condiments are prohibited. Service ware (e.g., utensils, cups, plates) must be compostable or reusable, depending on the caterer's service offer. |
| Beverage contract | In development |
| Tenants | Coming soon |
Calls to action
Related Sustainable Development Goal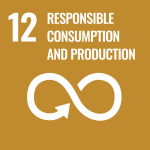 URBAN AGRICULTURE
Target
Recognize and reinforce the role of urban agriculture in advancing hands-on learning, placemaking, and beneficial social impacts
Status
Efforts supporting this target
Urban Agriculture Needs and Resources Campus Assessment was conducted to help the Concordia Greenhouse determine its future vision and funding model
A new webpage dedicated to campus gardens was created
Urban agriculture project leads were included in consultations for the Campus Master Plan
Three new urban agriculture projects were funded through the Sustainability Living Lab Funding Program
Calls to Action
Related Sustainable Development Goals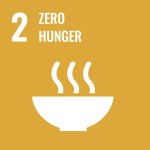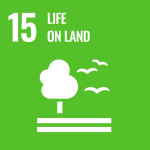 FOOD VARIETY, HEALTHY & PLANT-BASED OPTIONS
Target
Support the adoption of healthy, plant-based, allergen-free, and culturally inclusive food choices on campus
Status
Efforts supporting this target
Two Climate Awareness weeks were organized in the dining halls. The menus for select stations included dishes' greenhouse gas emissions and highlighted low-emissions menu options
Food service provider organized a front-of-house event where their chefs prepared custom, house-made vegetarian burgers
Calls to Action
Related Sustainable Development Goal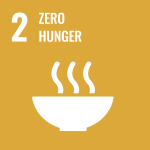 Target
Reduce animal product (meat, poultry, fish, seafood, eggs, dairy) purchases to 30% of the total food budget
Status
Efforts supporting this target
Two-day plant-based cooking training for Aramark chefs from Forward Food
Aramark chefs are working to eliminate animal products where less noticeable to consumers such as replacing butter and eggs in cookies and cakes with oil
Climate Awareness Week in dining halls to educate students about the climate impact of animal food production
Calls to action
Related Sustainable Development Goal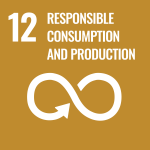 FOOD WASTE AND SOLIDARITY
Target
Reduce food waste and contribute to food security in our community
Status
In progress: In 2021-22, Concordia Food Services produced 13,260 kg of food waste. Half of the total food waste is trim waste from fresh produce which is composted
Efforts supporting this target
Le Frigo Vert distributed 916 pay-what-you-can food baskets in the Fall 2021 term and 980 in the Winter 2022 term
People's Potato served an average of 200 meals per lunch service or over 14,000 meals during the school year
Aramark donated 250 loaves of bread to Innovation Youth in December and 350 meals to the Concordia University Student Parent Centre in May
Other services and programs that contribute to food security on campus include emergency food baskets, grocery, and emergency food vouchers. To find out more check out the links below.
Calls to Action
Related Sustainable Development Goals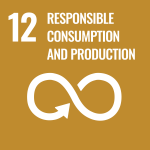 Target
Achieve Fair Trade Silver status
Status
| Tender/ Agreement /Contract | How environmental and social sustainability is factored into the tender/agreement/contract | Number of Criteria | Criteria completed | Percent completion |
| --- | --- | --- | --- | --- |
| Steering Committee | The Fair Trade steering committee engages in activities like reporting annually on Fair Trade purchasing and discussing the selling of Fair Trade products with all independent businesses and franchises on campus. | 5 | 4 | 80% |
| Product Availability | Examples of product availability include all tea served on campus at required locations must be Fair Trade certified and at least one Fair Trade certified sugar option must be available at locations wherever coffee and tea are served. | 7 | 6 | 86% |
| Visibility & Education | Visibility and educational efforts include managing and updating a Fair Trade Campus webpage and social media account. At least one campus event per year must be designated as a Fair Trade event and one Fair Trade article must be published each year in the campus newspaper. | 8 | 4 | 50% |
| Total | | 20 | 14 | 70% |
Learn more about the Fair Trade Campus certification requirements here.
Efforts supporting this target
Hospitality Concordia's new contract with approved caterers includes a requirement to offer not only Fair Trade coffee and tea but also sugar
The CSU updated its Policy on Clubs (see section 4.3.6.), requiring clubs to purchase Fair Trade coffee for club events and denying reimbursement for non-Fair Trade coffee
Fair Trade Tuesday was introduced at Concordia Food Services' locations which offered a free Fair Trade hot beverage and the chance to win a Fair Trade basket of goodies for anyone who purchased a Fair Trade item
A Fair Trade Ambassadors Program was launched in collaboration with the Office of Sustainability. Three Fair Trade Ambassadors organized and led outreach activities for Fair Trade Campus Week and Fair Trade Tuesdays
Calls to Action
Related Sustainable Development Goal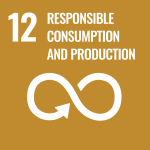 EXPERIENTIAL LEARNING
Target
Create an environment where community members can learn about food, from seed to plate, and offer students hands-on learning opportunities through projects that improve the campus food system
Status
Tender/ Agreement /Contract
How environmental and social sustainability is factored into the tender/agreement/contract
Fair Trade
Ambassador
The Sustainability Ambassadors Program (SAP) provides select students with an immersive sustainability leadership experience. It provides creative engagement opportunities that build students' skills and competencies as they support a culture of sustainability on campus.

Provided by Cultivaction Solidarity Cooperative of Urban Farmers

This course is for adults of all ages who want to learn how to grow nutritious food in an urban setting. Whether you are looking to transform your property into an edible garden, learn how to maintain a community garden, or you want to improve your existing gardening skills, this course will provide you with theoretical knowledge and practical skills to support your journey towards becoming more self-sufficient.
Urban Agriculture
(URBS 337 or GEOG 323)
Course with fieldwork working in community gardens.
The Marketing of Food (MARK 458)
Real World Project managed as a Capstone projects involving real client organizations in agri-food, 5 to 9 guest speakers from industry, each discussing real and recent projects in agri-food marketing; 1 to 2 case studies each term; industry-focused weekly readings.
Food and Religion
(RELI 396)
Field report on contemporaneous experience related to course material.
Efforts supporting this target
Calls to action
Register for courses above and check out the campus gardens website for more hands-on opportunities to learn about the campus food system
Have an idea for a project that will improve the campus food system? Apply for an Experiential Learning Grant
Related Sustainable Development Goal