L. Jacques Ménard BMO Centre for Capital Markets
Photo by Stephen Dawson on Unsplash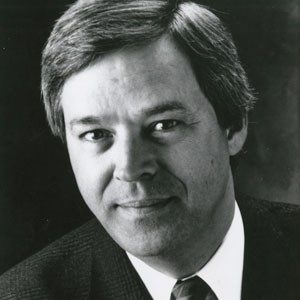 L. Jacques Ménard
Founded in 2021 through a generous $2.5-million donation by the Bank of Montreal (BMO), the L. Jacques Ménard BMO Centre for Capital Markets is dedicated to knowledge creation and applied practice while providing an environment for students and faculty to cultivate ties with the capital markets community. More specifically, the Centre's purpose is to:
set the standard in teaching and research in capital markets;
provide the next generation of capital markets professionals with an education grounded in theory and practice; and
advance scholarly research and practical approaches that respond to the current challenges faced by the banking industry.
About the Centre
The L. Jacques Ménard BMO Centre for Capital Markets has been funded through a generous donation by the Bank of Montreal (BMO). BMO is supporting teaching and learning for students at Concordia University with a $2.5-million gift towards the Campaign for Concordia: Next-Gen. Now.
This donation, through the establishment of the L. Jacques Ménard BMO Centre for Capital Markets and the BMO Fine Arts Internship Program, aims to foster out-of-the-box thinking for the next generation of talent.
The donation honours the late L. Jacques Ménard, former President of BMO Quebec, who had strong ties to Concordia, not only as an alumnus but also as chancellor of the university from 2011 to 2014.
Long before BMO declared [its] purpose — to boldly grow the good in business and life — Jacques Ménard was living it. A proud Concordia alumnus, his legacy endures today at BMO, engrained in the way we work: growing businesses and communities for a thriving economy, and supporting access to education that helps young people develop careers and fosters creativity.
Darryl White, CEO, BMO Financial Group
Who we are
Get to know our director and meet the leadership team.
Research and Activities
Part of the Centre's mandate is to foster dialogue between academics, practitioners and regulators who work in the capital markets field. As such, the Centre has established a book series, published with Palgrave-Macmillan, that focuses on advances in the fields of big data, block chain technology, cryptocurrencies, emerging risk management and sustainability. The Centre invites expressions of interest from parties who would like to contribute to the book series with a chapter. Our current calls for submissions are listed below.
Current calls for submissions
Artificial Intelligence for Sustainability – Applications, Innovations, and Policies for Businesses
Fintech and Sustainability: How Financial Technologies Can Help Address Today's Environmental and Societal Challenges