Mark Sussman and Marcie Frank appointed director and graduate program director at Concordia's Centre for Interdisciplinary Studies in Society and Culture (CISSC)
Mark Sussman: 'If you're looking to step outside the boundaries of your discipline, CISSC is the place to go'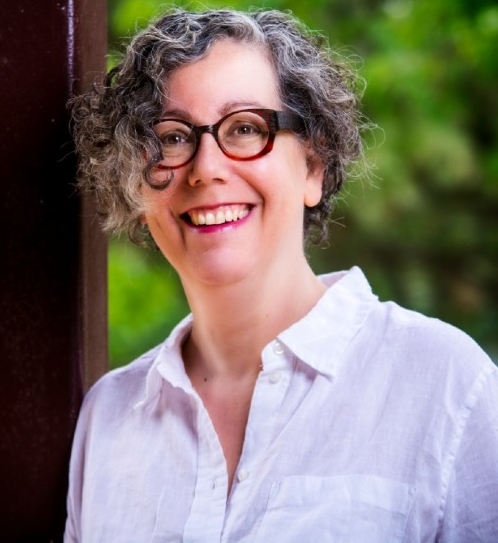 Marcie Frank, Graduate Program Director, Humanities PhD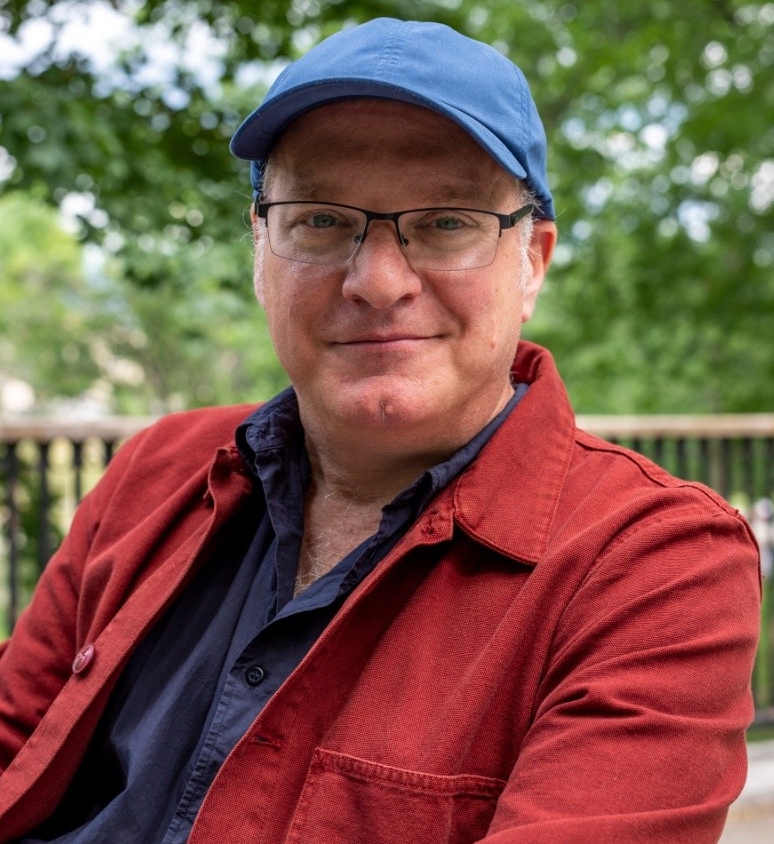 Mark Sussman, Director, CISSC
Mark Sussman, associate professor in the Department of Theatre, is the new director of Concordia's Centre for Interdisciplinary Studies in Society and Culture (CISSC).
During his three-year appointment, Sussman plans to build on the momentum of his predecessor, David Howes, in supporting unexpected connections and meetings between Concordia's community of researchers through events, workshops, working groups and more.
"The methods for presenting academic knowledge have been changing drastically in the last 20 odd years, bringing interdisciplinary thinking into the foreground, more as the rule than the exception," says Sussman.
"I want to bring my background in performance studies and as a performance curator to this role with the aim of creating intimate space and dedicated time for this kind of exchange and collaboration."
Marcie Frank, professor in the Department of English, is the interim graduate program director for the Humanities PhD, which is housed in the centre.
Frank says she is excited to helm such a distinctive program for research and training.
"Concordia has a long tradition of championing interdisciplinarity," explains Frank.
"Humanities students benefit from a rich community of research centres and labs that boast a spirit of cross-fertilization and innovation."
Unique in Quebec and one of only a handful of such centres in Canada, CISSC is jointly supported by the Faculty of Arts and Science and the Faculty of Fine Arts. CISSC is home to Humanities-based interdisciplinary scholarship and creative work through its Humanities PhD program as well as through public lectures, conferences, seminars and working groups.
Sussman and Frank began their mandate on August 1, 2020.
'An important gathering place'
Sussman became involved at the CISSC about 15 years ago when he served on the board as a faculty member. He would eventually go on to advise students in the Humanities program. He also worked with the Humanities graduate program director on academic curriculum while serving as associate dean in the Faculty of Fine Arts.
"CISSC is an important gathering place for faculty, graduate students, postdocs and other researchers to get together outside of their home fields and to discover who they work with in the broader landscape of the university," says Sussman.
One way these meetings can happen is through working groups — faculty members and students from different departments meet in order to explore topics from a variety of disciplinary angles. Working groups often lead to the formation of new faculty-graduate student research initiatives, such as Concordia's Ethnography Lab — or lay the groundwork for further cross-departmental or cross-faculty collaboration.
"Working groups have formed around food studies, disability studies, Black studies — fields that aren't yet formally constituted at Concordia but can be launched by groups."
Sussman says having dedicated time, space, a modest budget and a meeting structure is extremely valuable and necessary in order to challenge existing boundaries."
Collaborative, grassroots approach
Outgoing director David Howes, a professor in the Department of Sociology and Anthropology, expanded existing activities and introduced new ways to encourage interdisciplinary collaboration.
Howes opened up the annual reports, once reserved for Deans' eyes only, to the entire Concordia community and the world by posting them online. The reports serve as a place to celebrate the accomplishments of students in the Humanities program as well as review the events of the past year.
He was committed to creating more opportunities for Humanities students and introduced the Interdisciplinary Studies in Society and Culture Composition competition and the CISSC doctoral thesis award, among other initiatives. He also overhauled the CISSC working group program, and the CISSC approach to sponsoring public lectures.
"The working groups have become a lot more ambitious over the past five years," he says.
"Formerly, they functioned mainly as reading groups. Now they also stage workshops and conferences, bring in visiting speakers, curate exhibitions and craft research grant proposals, with the financial support of the CISSC Happenings program."
The creation of the CISSC Happenings program is Howes' other major innovation.
Formerly, CISSC sponsored four big events involving visiting speakers per year, decided on by the CISSC Board. Howes introduced a more collaborative, grassroots approach by inviting interested faculty members and the members of CISSC working groups to submit proposals for CISSC Happenings, which are reviewed and approved on a rolling basis by the CISSC Steering Committee.
Howes' parting gift to CISSC was to organize the CISSC Happenings Virtual Lecture series on ATMOSPHERES, in collaboration with the directors of the CISSC Sensing Atmospheres (Hillary Kaell), CISSC Gardens (Jill Didur), and CISSC Colonial, Racial and Indigenous Ecologies or CRIE (Nalini Mohabir) working groups.
"The culture of interdisciplinarity at Concordia is thriving, and I know that the incoming director, Mark J. Sussman, will continue all these initiatives and introduce new ones, particularly in the area of research-creation," commented Howes on the appointment of his successor.
Howes is also the co-director of the Centre for Sensory Studies and an adjunct professor in the Faculty of Law at McGill University.
For Sussman, the greatest pleasure of humanities centres like CISSC is the chance for researchers to bring the unique vocabularies of their disciplines together to have a wider conversation.
"If you're looking to step outside the boundaries of your discipline," adds Sussman, "CISSC is the place to go to find like-minded, broad-based thinkers and researchers in the humanities and the arts."
CISSC is accepting Happenings proposals from Concordians for public lectures, exhibitions, workshops or symposia that contribute to the expansion of interdisciplinary studies at Concordia. Visit the proposal page to learn more and complete the form for funding support.
See an excerpt from the forthcoming graphic novel Shrink by humanities PhD student and public scholar Rachel Thomas. Thomas' book explores perceptions of the female body regarding weight and self-identity.
---