Notable Concordian
Régine Chassagne
BA 98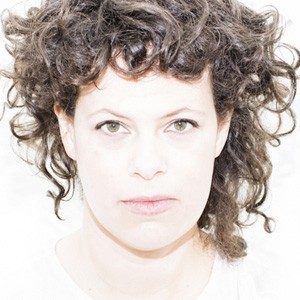 Awards & Distinctions
Great Concordian
Arcade Fire co-founder sings for Haiti
Montreal-born Régine Chassagne, BA 98, is a multi-instrumentalist and founding member of indie rock band Arcade Fire.
Since its inception in 2001, the band has picked up numerous awards, including two Grammies, eight Junos, and two BRIT Awards. With four records under its belt, the group has achieved international stardom and brought attention to Montreal's dynamic music scene.
Chassagne insists that Iain Cook, BA 93, MA 97, sound composition instructor in Concordia's Department of Communication Studies — and former frontman of local punk legends Fail-Safe — played a role in her decision to carve her own musical path.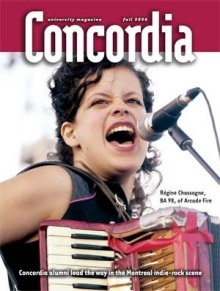 Régine Chassagne on the cover of the Fall 2006 issue of
Concordia University Magazine
"Iain is one of the very best teachers I ever had. I loved the fact that he gave us specific assignments but let each of us come up with the answer in our own style," she told Concordia University Magazine.
Arcade Fire features other Concordia graduates, including Richard Reed Parry, BFA 03, and Sarah Neufeld, BFA 03, who have joined the band on stage or in studio.
At the 2014 Academy Awards, Arcade Fire's film soundtrack for Her was nominated for Best Original Score. Chassagne and her bandmates are set to begin work on a new album this fall.
Chassagne continues her work as grand ambassador of KANPE, an organization she cofounded in 2010 to "play an integral part in the fight to help Haiti break free from a vicious cycle of poverty."
Chassagne, whose parents emigrated from the Caribbean country during the dictatorship of François Duvalier, sits on the organization's board of directors. She is also a member of the board of trustees of Partners in Health, an organization that helps treat the sick and prevent diseases throughout Haiti. With Arcade Fire, Chassagne has helped raised more than $500,000 for the two organizations.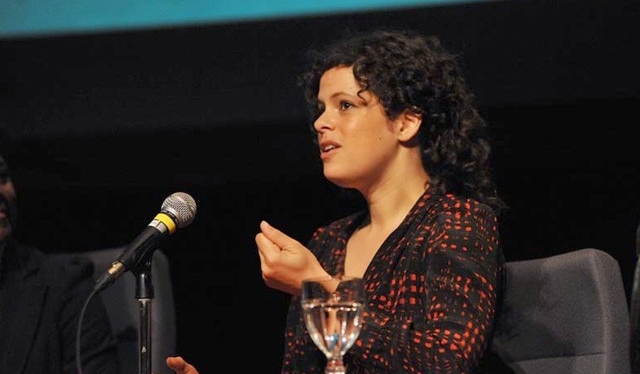 Régine Chassagne at a KANPE-sponsored roundtable on the theme of engagement in Haiti. The event took place at Concordia University on September 22, 2011. | Photo: Advancement and Alumni Relations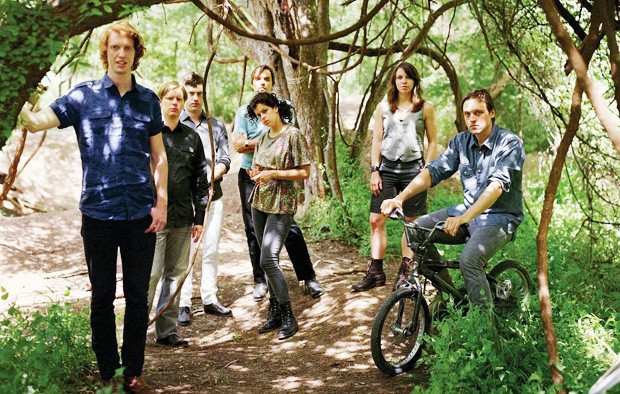 Régine Chassagne and her bandmates from Arcade Fire. | Photo courtesy of Arcade Fire.
More Great Concordians