Graduate student alumni
Our MA alumni find positions at corporations, government organizations, in the private sector and in financial institutions as economic analysts, insurance advisors, financial managers, corporate economists and project managers, among others. Some find jobs in the education sector as cégep teachers. Our PhD students are placed in academic and research jobs at universities, corporations, and the financial sector, or work as senior analysts for a government agency.
Alumni placement data, 2010-2021
The Department of Economics reviewed data from the 2010-2021 alumni, reaching out on LinkedIn to increase the number of connections to our Alumni group and to get a sense of the professional roles our alumni have attained so far. We managed to collect data on 210 out of 345 alumni who obtained a graduate degree (Graduate Diploma, MA, or PhD) from our department between 2010 and 2021.
The private sector is the most represented amongst our group, with 62.86% reporting working in a privately owned company: banking, investment, and IT services/online solutions are the most frequent.
Analytics represents 42% of the occupation type for our graduate alumni. This grouping includes jobs such as data scientist/analyst and policy analyst in a variety of industry sectors (banking and finance being the most common).
More than half of the graduate alumni group still report living in the Greater Montreal area.
A majority (53.8%) of our PhD alumni report being employed or active in higher education: 11 have a teaching role, 2 identify as researchers, and 2 as students.
17 of the 29 graduate alumni working in government are employed by the Government of Canada.
Thesis Title
Supervisor
Graduation
1st Placement
Current Placement
Asefeh Salarinezhad

Static and Dynamic Theoretical Studies on Improving Matching Design
Szilvia Papai
2021
Postdoctoral Fellow, University of Ottawa

Postdoctoral Fellow, University of Ottawa
Dilek Sayedahmed

Refugee Settlement and Other Matching Problems with Priority Classes and Reserves: A Market Design Perspective
Szilvia Papai
2020
Senior Economic Policy Fellow, British Columbia Ministry of Health

Senior Economic Policy Fellow, British Columbia Ministry of Health

Fatina Siblini
Three Essays on the Labour Costs of Caring for Elderly Parents in Canada
Tatyana Koreshkova
2019
Assistant Professor, Concordia University
Assistant Professor, Concordia University
Biva Arani Mallik
Revisiting the Environmental Kuznet's Curve in the Presence of Trade
Effrosyni Diamantoudi
2018
Assistant Professor,
East West University, Dhaka
Assistant Professor,
East West University, Dhaka
Stefania Strantza
International Environmental Agreements - Heterogeneity, Transfers and Issue Linkage
Effrosyni Diamantoudi
2018
Assistant Professor, Concordia University
Economics Professor, Vanier College
Uma Kaplan
Three Essays on Collusion in English Auctions: Theory and Application
Artyom Schneyerov and Szilvia Papai
2017
Assistant Professor, Concordia University
Senior Data Scientist, National Bank of Canada

Iftekharul Huq
Three Essays in Empirical Economics
Damba Lkhagvasuren
2017
Assistant Professor,
East West University, Dhaka
Assistant Professor,
East West University, Dhaka
Gazi Mohammad Jamil
Three Essays on Inter-Provincial Labour Mobility of Canada
Damba Lkhagvasuren
2017
Assistant Professor, University of Dhaka, Dhaka
Assistant Professor, University of Dhaka, Dhaka
Feng Jiang

Government Policy, Trade under Oligopolistic Competition and Pollusion

Effrosyni Diamantoudi
2017
Assistant Professor,
Renmin University of China
Assistant Professor,
Renmin University of China
Amal Dabbous
Three Essays in Commodity Price Dynamics
Bryan Campbell
2015
Assistant Professor,
Beirut Arab University
Assistant Professor,
Saint Joseph University, Beirut
Yu Liu
Credit Migration of an Internal Rating System for a Canadian SME Loans Portfolio
Bryan Campbell
2015
Quantitative analyst,
AVP, State Street
Quantatitive Analyst,
VP, State Street Bank
Hirbod Assa
Hedging and Pricing in Incomplete Markets: Theory and Applications
Nikolay Gospodinov
2014
Assistant Professor,
University of Liverpool
Assistant Professor,
University of Liverpool
Di Liu
Essays in Theoretical and Applied Econometrics
Prosper Dovonon,
Artem Prokhorov
2014
Senior Analyst,
National Bank of Canada
Senior Econometrician,
Statacorp
Yves Tehou
Fiscal Transparency, its Determinants and Consequences for Developing Countries
Eckhard Siggel
2014
Assistant Professor,
Concordia University
Senior Research Analyst, Canada Revenue Agency
Jade Haddad
Portfolio Credit Risk Modeling for a Canadian SME Loans Portfolio
Bryan Campbell
2013
Senior Analyst,
Portfolio Risk Management (BDC, Montreal)
Global Capital Allocation Leader (GE Capital, Greater NYC Area)
Xingfei Liu
Three Essays on Educational Decisions and Labor Market Outcomes of Youths: An Empirical Analysis of Second Generation Immigrants and Ethnic Minorities
Jorgen Hansen
2012
Assistant Professor,
Concordia University
Assistant Professor,
University of Alberta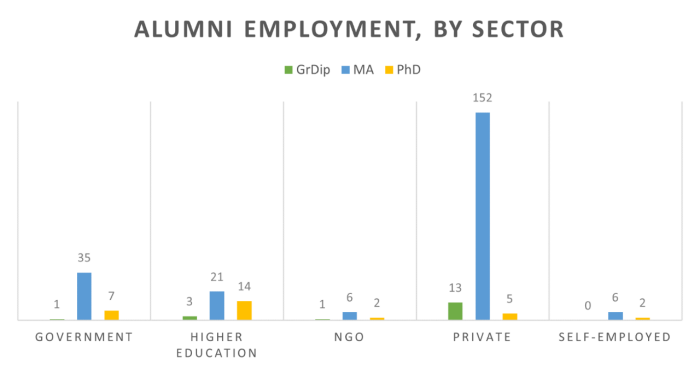 n=210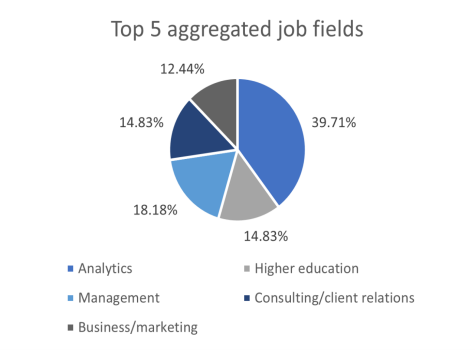 n=145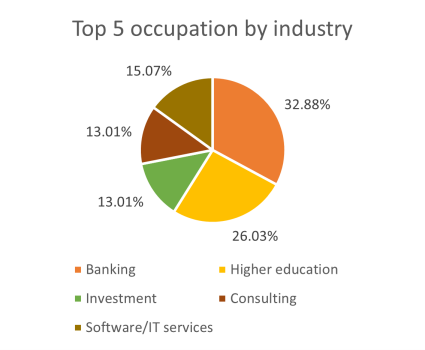 n=124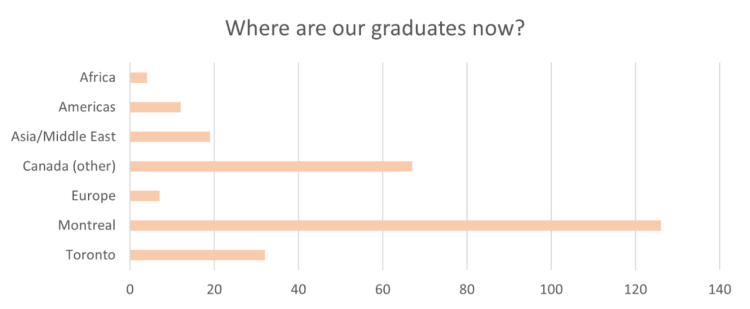 n=208
Sources: LinkedIn data and Concordia Advancement