Sustainability in Research Plan
Promoting research in sustainability
Our baseline
Across our four faculties, over 200 Concordia researchers aim to enrich our shared knowledge of social, economic and environmental sustainability.
Full-time researchers in sustainability account for 24 of our 94 research chairs.
We now have three research centres with a focus on sustainability:
Each year, the Loyola Sustainability Research Centre and the Loyola College for Diversity and Sustainability host a free cross-disciplinary sustainability conference featuring student and faculty research around a different environmental theme.
In 2019, Concordia was awarded a new Canada Excellence Chair in Smart, Sustainable and Resilient Communities and Cities, which includes $10 million in funding towards clean energy systems, integrated built-environment design, smart technologies and collaborative knowledge mobilization and policy implications.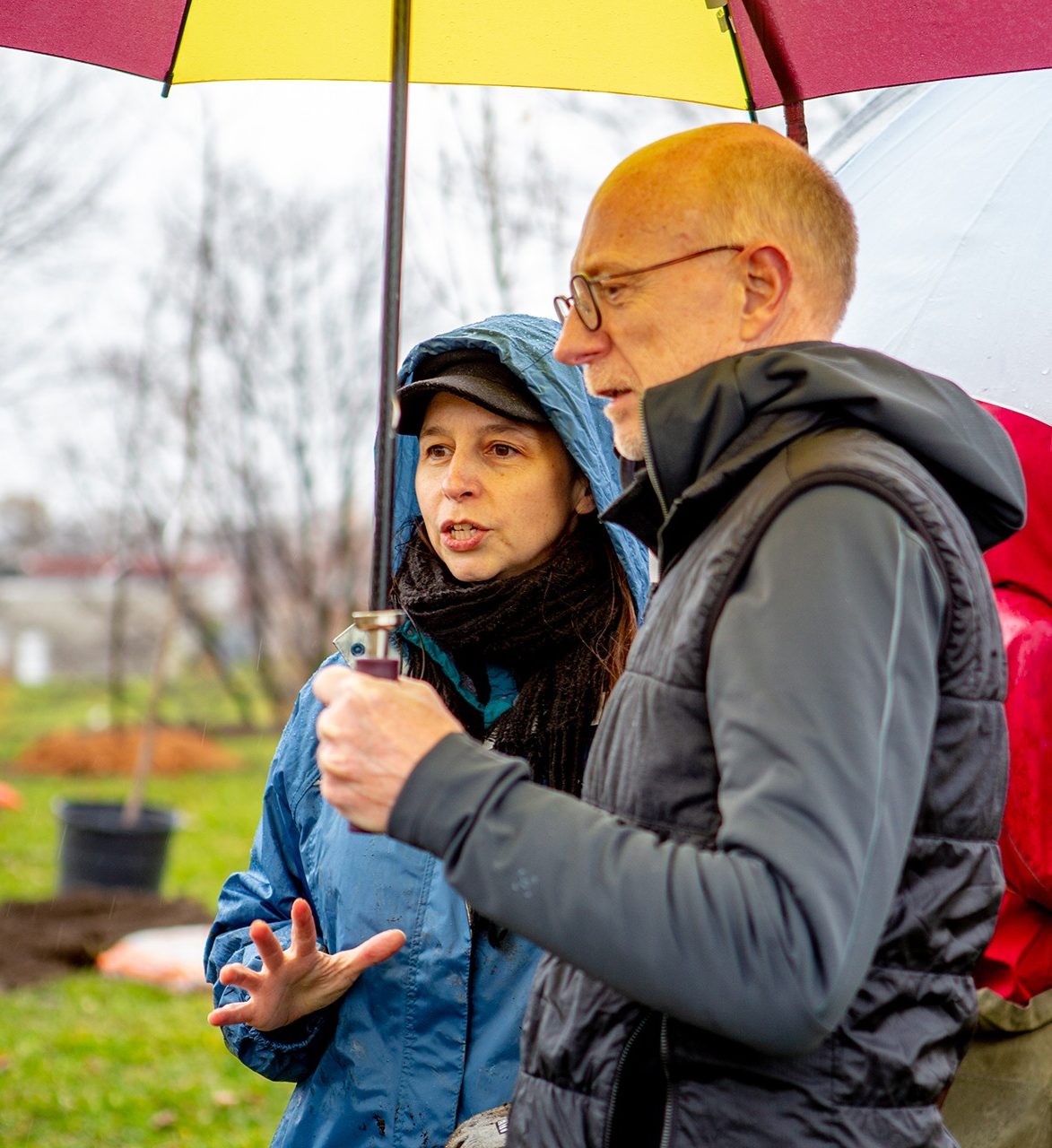 Committee preamble
According to Concordia's definition of sustainability, crucial to the concept is "a long-term perspective ...and balance [between] the interconnected nature of our environment, society and economy". Common conceptions of sustainability involve working at the intersection of social, ecological/environmental, and economic sustainability to affect positive change. With this in mind, impactful research in sustainability must involve collaboration or engagement across these three spheres. Within the University structure, this implies collaboration or engagement across disciplines, which includes across faculties. The targets and strategies below reflect this focus on collaboration across disciplines.
Key five-year targets and strategies
Advance interdisciplinary research opportunities in sustainability:
Map our current sustainability research activities, strengths and resources
In consultation with key stakeholders, develop a framework to extend and enhance interdisciplinary networking, collaboration and research on sustainability
Develop an interdisciplinary graduate program in sustainability that allows co-supervision and mentorship from all four faculties
Increase financial and operational support for faculty and students in sustainability research:
Plan for new strategic hires in sustainability based on our research strengths
Raise funds internally for new sustainability-related research projects by students and faculty across disciplines
Provide grant application support for interdisciplinary sustainability researchers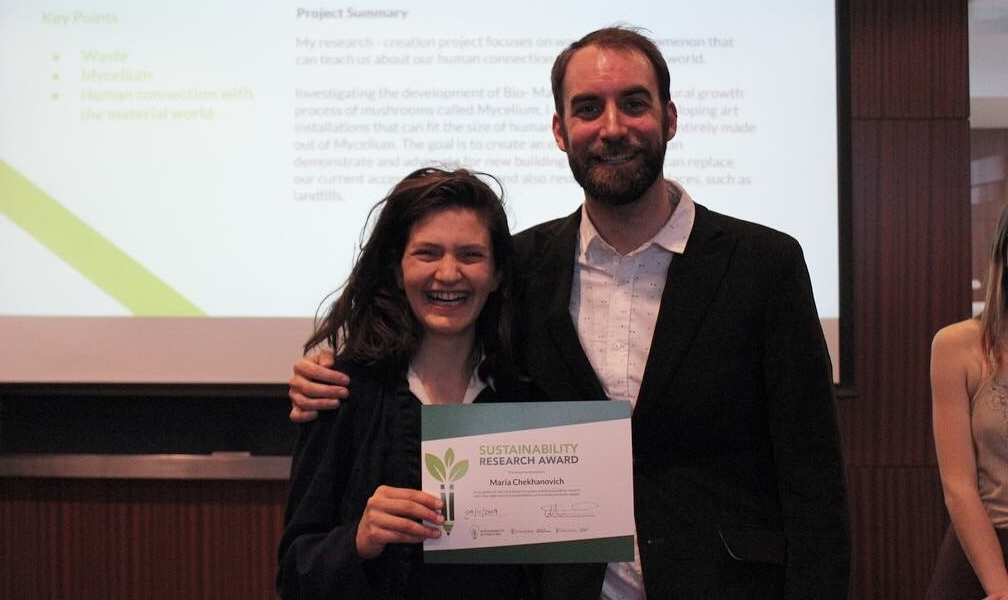 Promote and enhance our sustainability research to enrich local, national and international communities:
Recognize community partnerships as eligible for internal Team Start-up and Accelerator funding offered through the Office of the Vice-President, Research and Graduate Studies
Create a dynamic online system to catalog sustainability research and partnerships at Concordia
Connect Concordia sustainability research expertise with pre-university institutions
Connect research expertise to develop sustainable practices and curriculum within the University
Begin a campus-wide discussion about the recognition of alternative metrics of research impact for hiring and promotion that align with community partnerships
Support our students and faculty in knowledge mobilization of their research, including training on best practices for communicating research findings and assistance for preparing their research for conferences and events
Provide support for conferences and events that increase the visibility of sustainability research at Concordia
Monitor and reduce the ecological footprint of research and its dissemination on and off campus:
Create an equipment-sharing platform that provides users with access to shared and/or affordable research and lab equipment internal to Concordia

Develop a protocol for encouraging carbon-neutral research practices and travel
Encourage projects designed to increase the sustainability of research at Concordia
Encourage the Concordia Sustainable Events certification for all research events held on campus
Drafting Committee
The committee members below worked between June 2018 and May 2019 to draft the 20-year goals and five-year targets and strategies of the stream plans. Concordia then consulted with key stakeholders to determine the feasibility and impact of their recommendations, which allowed for the prioritization and budgeting of the plans.
Note that titles reflect members' designated roles at the time of their work on the committee.
Chair: David Ward (Knowledge Broker, Direction Office of Research)
Coordinator: Rebecca Tittler (Lecturer, Department of Biology; Lecturer and Coordinator, Loyola College for Diversity and Sustainability; Research Administration Coordinator, Loyola Sustainability Research Centre)
Membership:
Ali Nazemi (Assistant Professor, Building, Civil, and Environmental Engineering)
Carmela Cucuzzella (Associate Professor, Design and Computation Arts; Concordia University Research Chair in Integrated Design, Ecology, And Sustainability (IDEAS) for the Built Environment)
James Grant (Professor, Biology)
Katharine Hall (Reference & Subject Librarian, Library)
Mark Underwood (CEO, Sustainability Action Fund)
Pedro Peres-Neto (Professor, Biology)
pk langshaw (Department Chair and Professor, Design and Computation Arts; Fellow, Loyola College for Diversity and Accessibility)
Shannon Lloyd (Assistant Professor, Management)
Vanessa Macri (General Coordinator, Sustainable Concordia)
As of January 2019: Tara McGowan-Ross (General Coordinator, Sustainable Concordia)