Top tips for finding student jobs on and off campus
From job banks to mentorship programs — discover the many resources Concordia has to offer.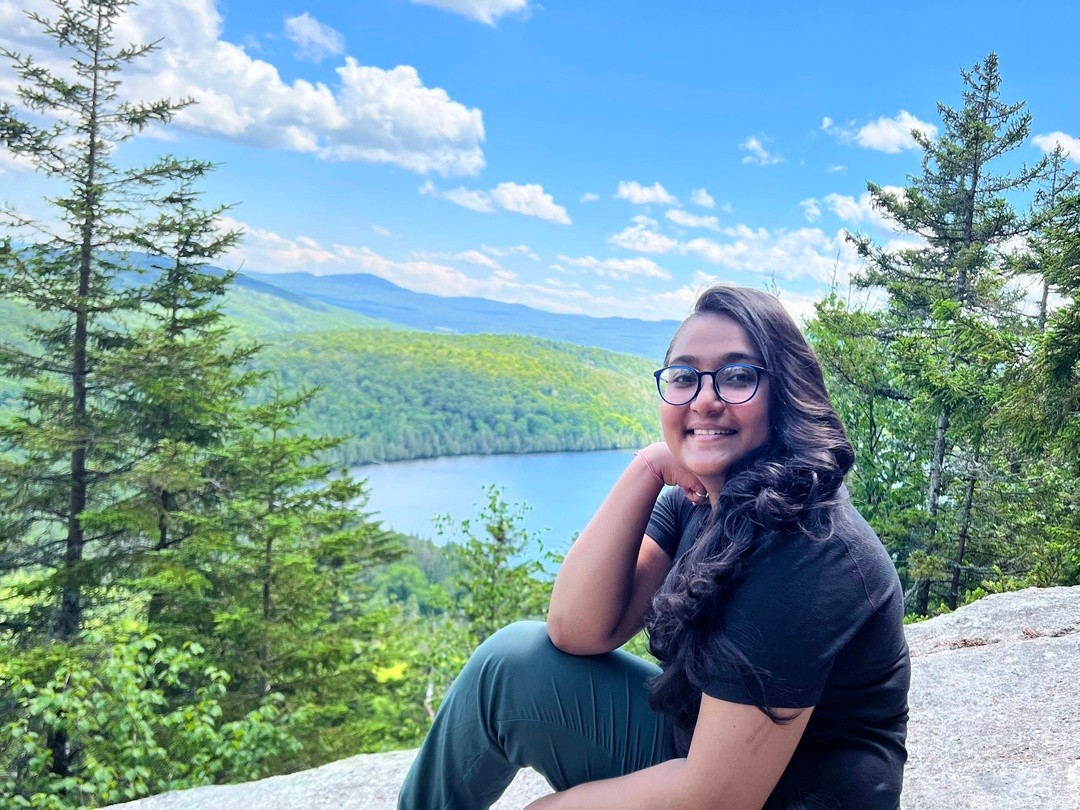 Kavya Patel is an undergraduate aerospace engineering student and a Concordia Welcome Crew mentor with the Student Success Centre.
Now that you're all settled into your first term, you might be looking to get job some experience. Whether in your field of study or any other— it's never too early to start your search! Here's the lowdown for finding on- and off-campus jobs:
Start your job search with Concordia's own job banks
Check out the Career and Planning Services online job bank for part- and full-time job postings, summer jobs and internships in all fields of study. I'd recommend making an appointment with a career advisor for more tips.

John Molson School of Business students also have access to Career Management Services and a student career portal called ConneXions. It has entry-level, experienced and part-time postings, internships, rotating programs and other professional opportunities.
Finding off-campus work can be challenging; here's my experience:
A strong and up-to-date CV makes all the difference. Check these job search resources with info on cover-letter writing, practice interviews and more.
Although not all employers require their staff to be bilingual, if you're not fluent in French, job hunting may be challenging. Take a French class at Concordia or come by the French language conversation groups to practice.
Don't be discouraged — print your CV, show up at the place where you're interested in working and ask if they're hiring. Fun fact: When I was looking for a job off campus, I printed 50 CVs and went to all the restaurants near my house. I ended up getting five responses and one of them hired me.

For more tips, check out the ultimate guide to mastering the art of job searches.
Why not work at Concordia? Here are some on-campus job opportunities not a lot of students know about:
First, check out the Jobs on campus web page to get you started. Not sure what it's like to work on campus? Connect with Concordia staff and faculty through their mentorship program.
Look at the Housing and Job Resource Centre classifieds for job opportunities in the Concordia community, including part-time, full-time or even volunteer positions. Better yet, check if you're eligible to apply for the work-study program for students in financial need to qualify for specific on-campus jobs.
Looking for part-time, fun positions on campus? Check out campus recreation job positions — you can become game-day event security, a ticket seller, scorekeeper and more as part the Stingers event management team.
Want to become a math peer tutor, a writing assistant, a study group leader or even a Welcome Crew mentor like myself? Check out the Student Success Centre's job positions. It's a great way to apply your knowledge while being part of a fun team.
The Campus Experiential Learning program is an excellent opportunity to put your knowledge and skills from your field of study to use, acquire practical experience and explore your personal and professional interests. It has academic job postings and research opportunities on campus.
Finally, did you know that as an undergraduate student, you might qualify for teaching assistant positions? Once you're in your third or fourth year with good academic standing and you're keen to share your knowledge with your peers, get in touch with your department or faculty to see if they have TA or a lab demonstrator positions.
The best perk of working on campus is the flexibility — get out of class and head to work! It's a time-saver. It's also a great way to gain valuable work experience to complement your studies, get involved in the community and network. So, what are you waiting for? Apply for that job and get that work experience, best of luck!