Michael O'Hearn and Martin O'Connor
Student Journalist Bursary
Continue the legacy of Michael O'Hearn and Martin O'Connor by supporting deserving student journalists at Concordia. Help us sustain excellence in journalism!
In 1974, two Concordia student newspaper editors, Michael O'Hearn and Martin O'Connor, were tragically killed in a car accident. Michael was editor-in-chief and Martin the news editor of Loyola News — a student-run paper based at Concordia and precursor of current student paper The Link.
At the time of their death, Michael and Martin were in their early 20s and soon to embark on what would have certainly been outstanding careers in journalism.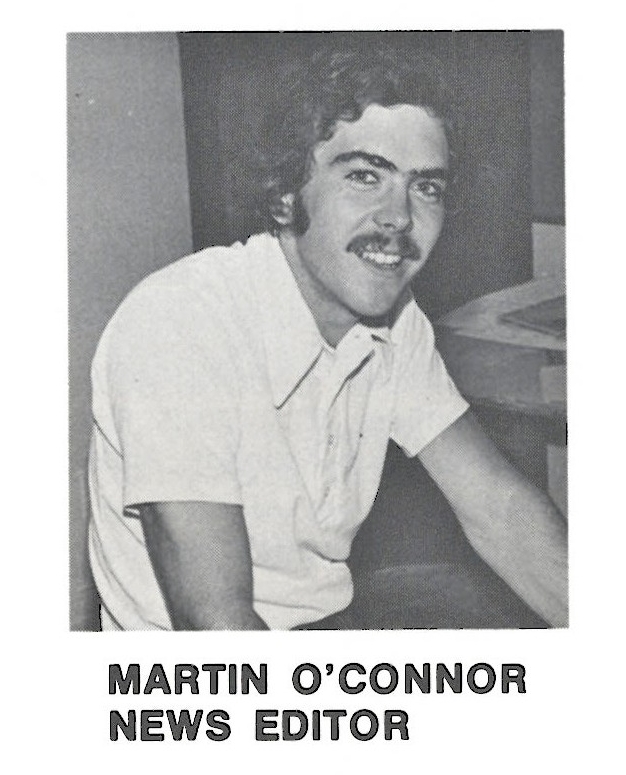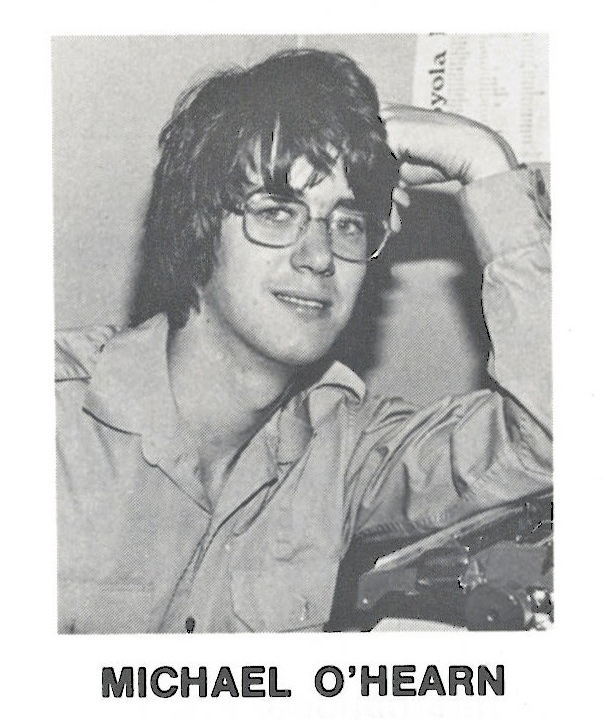 To mark the 40th anniversary of their passing, graduates with ties to the Loyola News reunited in Montreal in November of 2014, and established a student bursary in honour of Michael and Martin.
The Michael O'Hearn and Martin O'Connor Student Journalist Bursary financially assists one student each year at Concordia University who is registered in the journalism program and/or is a practicing student journalist on campus.
Since the 2015-16 academic year, the bursary has been awarded to three students. In addition to helping deserving student journalists pursue their studies, the group hopes the bursary will keep the memory of Michael and Martin relevant to a new generation of student journalists, and perhaps offer some inspiration.
Why we need your help
The bursary provides $1,000 each year to help a student in financial need at Concordia continue their education in journalism. Supporters have raised more than $6,000 over the past four years, and we now need to raise an additional $3,000 to ensure sufficient funds are in place to support the bursary until 2024, which will mark the 50th anniversary of the tragic death of Michael and Martin, and beyond.
We are calling on you, our former student journalists, retired and current journalism school faculty, current members of the journalism and public relations sectors, our friends across the globe and anyone with an interest in quality journalism, to invest in the next generation of journalism students.
Who we are
Our bursary team consists of former Concordia graduates and Loyola News alumni, led by three key fundraisers – David Moorcroft, Rich Bercuson, and Ken Ernhofer – each of whom graduated in the 1970s and have spent all or some of their careers in journalism and public relations.
Our team and our project came together at reunions of Loyola News staff from this era, held in 2004 and 2014.
Help sustain excellence in journalism!