Helping you reach your academic goals, one page at a time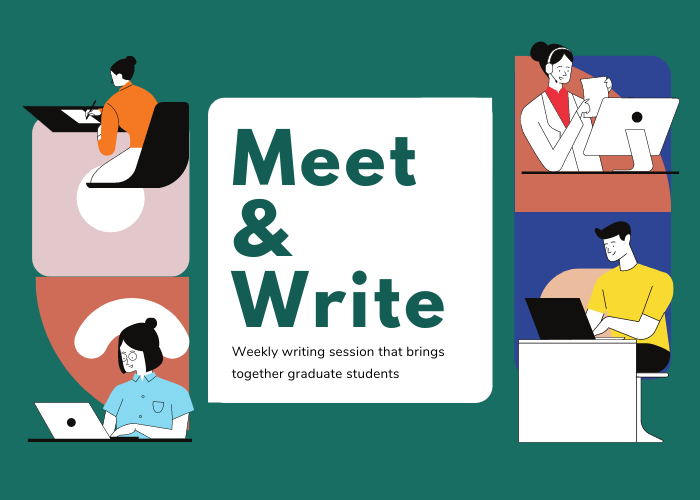 Meet & Write online sessions are every Monday 12:00-2:00 PM until August 28 (except for Holiday).
Meet & Write is a writing group for Concordia graduate students from all disciplines. Weekly meetings establish a structured routine where graduate students can focus on their writing and practice setting goals that are both reasonable and attainable.
The writing group fosters a community where participants create accountability while also encouraging one another. This approach has demonstrated to be effective in overcoming common struggles such as writer's block, procrastination, or determining which task to prioritize – especially when the project at hand is overwhelming! Meet & Write helps students reach their writing objectives (thesis, articles, grant applications, comprehensive exams, etc.) through encouraging and supporting one another.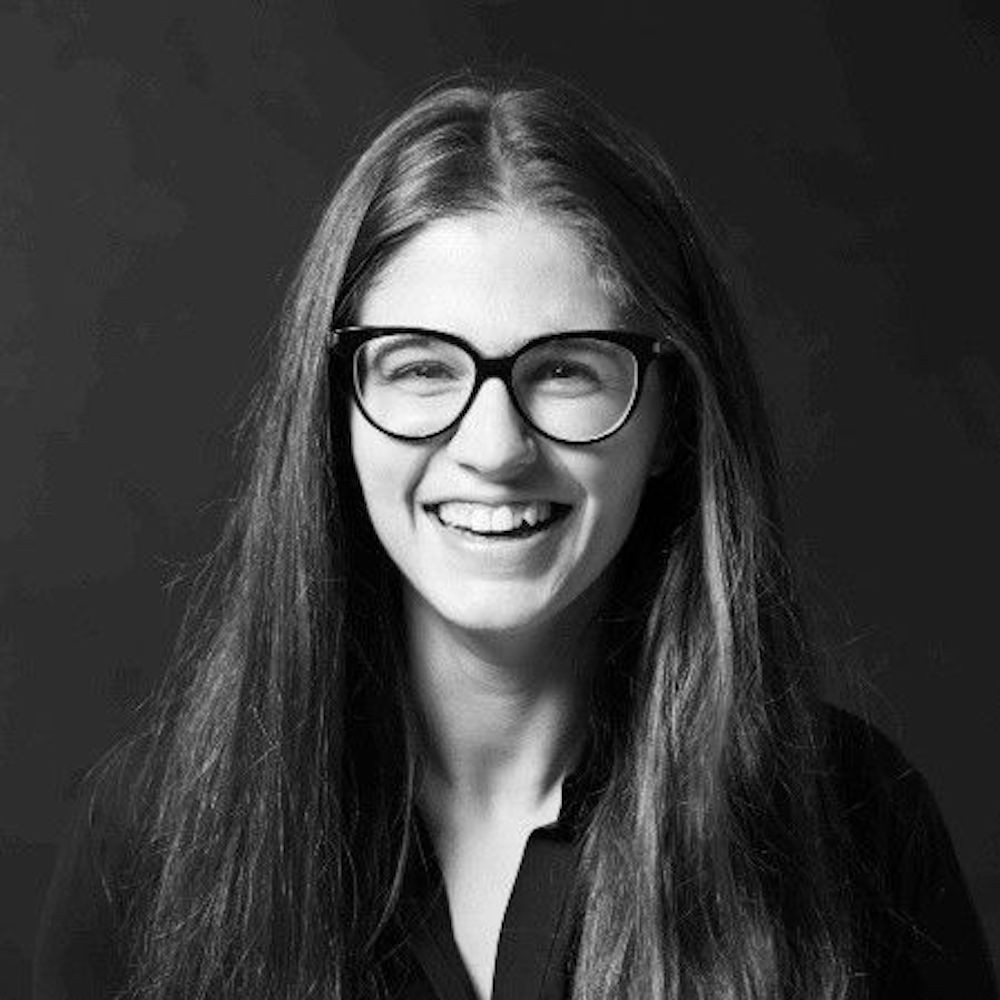 Join Maxine Iannuccilli, Ph.D. candidate and GradProSkills team member, for our Meet & Write sessions every week!
Maxine is a PhD candidate in Psychology leading SSHRC-funded research, examining the influence of social experiences on cognition. She is particularly interested in the development of gender stereotypes and their effects on behaviour. Maxine has extensive experience in knowledge dissemination and academic writing; she has presented her research to broad audiences and published in several academic journals.
What are the objectives of Meet & Write?
The purpose of Meet & Write is to enable students to:
Achieve their writing objectives by scheduling blocks of writing time each week

Keep their writing momentum going

Set writing priorities by using SMART goal setting

Cope with writing pressure by providing a safe space to share doubts, fears, and challenges

Break social isolation by connecting with peers facing similar challenges
What is SMART goal setting?
SMART goal setting is a strategy that helps you think about how you set goals and work towards them. It uses a set of criteria that ensures your goals are attainable within a specific time frame. In Meet & Write, you are encouraged to set goals for the day's writing session, which means you have to think of that day's goals within the larger context of your overall writing goals (finishing a draft, submitting a proposal, etc.). SMART is an acronym that outlines these criteria for goal setting: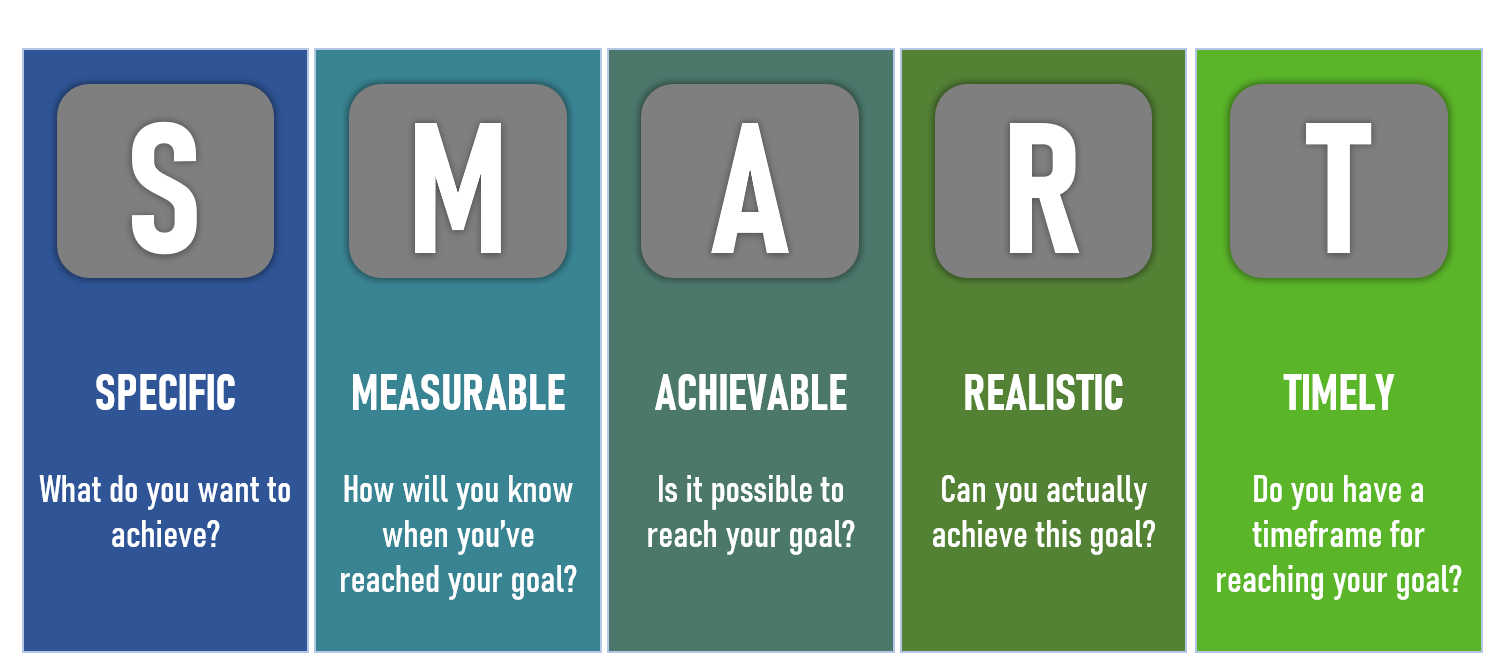 How is Meet & Write structured?
Each session begins with goal setting for that session. We then write for two 45-minutes blocks with a break to move and stretch. The session ends with a debrief where we evaluate our progress and park our work so that it is easy to pick up again.
Participants are encouraged to have their writing goals and milestones set in advance to maximize the writing session. For example, students might have:
A plan using SMART goals (What will you be working on today? Is there a specific goal or milestone you hope to achieve? E.g., how many words, paragraphs, or sections do you wish to write? How many articles are you planning to read?)

All writing materials (e.g. notebooks, books and articles related to the day's goal, graphs and images, etc.)

A comfortable setting and essential items (e.g.. headphones, water, snacks)