Concordia joins two-year collaborative research project, Making AI Generative for Higher Education
The university will partner with 18 other institutions to study emerging technology for students, teachers and researchers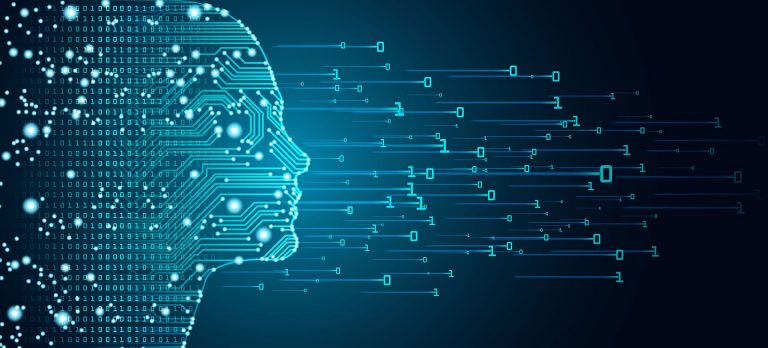 As computers quickly improve their ability to create original content, every part of higher education is affected. Generative artificial intelligence (GenAI) products like ChatGPT and others have therefore prompted key questions across academia.
As a result, universities are now faced with questions about how AI can be harnessed to support student learning, teaching and faculty research.
Fortunately, Concordia has been tapped to collaborate on a two-year, multi-institutional research project to tackle some of these questions.
Launched this fall, the research project, Making AI Generative for Higher Education, is led by Ithaka S+R. The organization develops collaborative strategies and conducts research for higher education and cultural institutions.
Concordia will join a select group of 18 institutions throughout North America to work on the project. Partners include two other Canadian universities, McMaster and Queen's, and American universities including Carnegie Mellon, Princeton, the University of Chicago and Yale.
Together with the other 18 partners, Concordia will explore the immediate and emerging AI applications that are most likely to disrupt teaching, learning and research activities.
Needs will be assessed across institutions, instructors and scholars. Findings will be used to inform new strategies, programs and policies. The goal is to prepare campuses to utilize this technology in the long term.
Understanding developments in generative AI
The project is specifically interested in generative AI. GenAI is an applied technology used to produce content in various formats such as audio, video, images, text and code.
In the project's first year, the cohort will examine university activities most affected by GenAI. In the second year, the project will focus on creating institution-specific strategies for each partner institution to support faculty, researchers and students.
Ithaka S+R will publish a landscape review that will inform the collective understanding of GenAI developments. Universities that possess the cross-institutional capability to react to these developments are participating.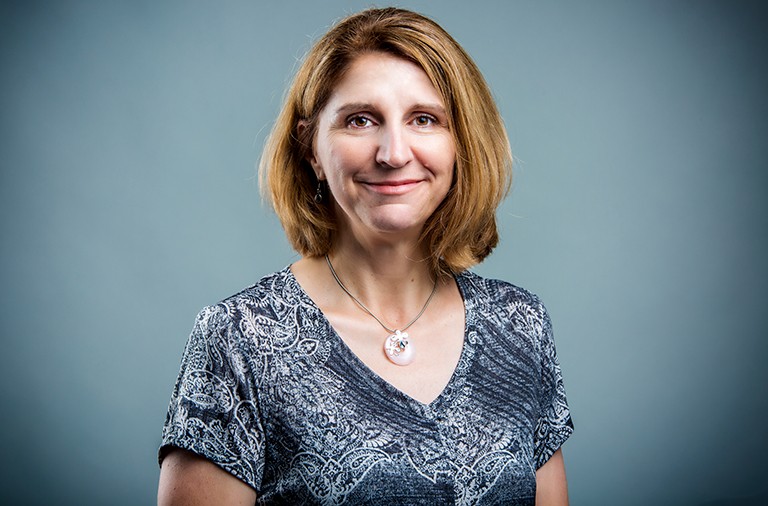 Dianne Cmor: "To do this work in a cohort enables us to aggregate findings and to learn together."
Learning together
Concordia has delegated a cross-sector team to join the project. The team consists of co-leads from Concordia Library, the Centre for Teaching and Learning (CTL), the Applied AI Institute and the Innovation Lab.
The collaboration between units will offer opportunities to think about integrated ways to support faculty, teaching and research.
"This two-year project is an important opportunity," says Dianne Cmor, associate university librarian for teaching and learning and one of the co-leads on Concordia's cross-sector team.
"To do this work in a cohort enables us to aggregate findings and to learn together and from each other. This approach will allow us to pool our knowledge to assess current and future impacts on teaching, learning and research."
"Gaining insight into the big picture trends of how universities might respond to shared findings, opportunities and challenges about GenAI is a key objective," says Fenwick McKelvey, co-director of Concordia's Applied AI Institute and a co-lead on the university's cross-sector team.
"The project's collaborative nature provides an opportunity for better planning and collective exploration into how the advancements of GenAI can impact the core operations and public missions of universities."
"Charting a path with the participating universities and collectively contributing strategies and interventions will enable us to help Concordia faculty," notes John Paul Foxe, CTL's senior director and one of the co-leads on the cross-sector team.
"Faculty can then learn about and use GenAI productively and ethically in their teaching and research activities. This strategy will inform policies and guidelines, training content, assignment ideas and research tools."
Ann-Louise Davidson, professor in the Department of Education and director of the Innovation Lab, and Mike Barcomb, CTL's educational technologist, round out the co-leads on the university's cross-sector team.
A flexible approach to strategic planning
In addition to exploring GenAI's effects in higher education, Concordia will benefit from the framework and support provided by the research team at Ithaka S+R.
The framework provides a solid foundation for each institution's strategic planning. It also is flexible enough to allow universities to focus on their own strategic goals.
The collaboration provides guided possibilities to identify Concordia's specific needs and strengths. It will also create an opportunity to design recommendations to help the university prepare for the changes AI is bringing to teaching, learning and research activities.
Ithaka S+R will publish observations and shared outcomes from each project phase. This material will incorporate findings and input from the cohort of partner institutions.

Become AI proficient by enrolling in this Continuing Education certificate at Concordia.
---