Concordia's Applied AI Institute partners with Open North to advance municipal data use research
'It is crucial that we integrate ethical principles into the very foundation of data creation, management, sharing and use'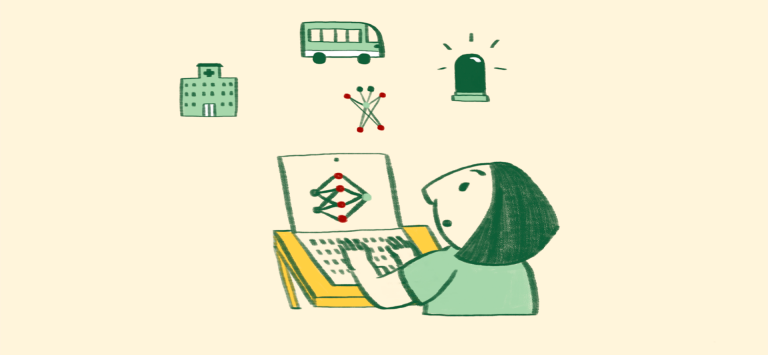 Municipalities across Canada are being confronted with converging challenges such as socio-economic inequality, climate change, housing shortages and rapid urbanization.
To address these issues, cities need to find ways to use evidence-based data to make informed decisions that will benefit all members of society,
To this end, Concordia is partnering with a Montreal-based not-for-profit that works alongside governments, civic focused organizations, and mission-aligned businesses to create transformative digital strategies and data governance frameworks.
The goal of the partnership is to leverage the complementary strengths of each party to:
Improve publicly available professional services and education in technology-related training and governance disciplines.
Increase collaborations between public, non-profit and academic institutions and experts with the goal of conducting additional innovative research and development activities.
Raise awareness of the responsible adoption of data-driven analytics and artificial intelligence.
Collaborate on best practices for community-led, public-interest applications of emerging technologies.
"OpenNorth has been a national leader for over a decade in open data and civic innovation. As fellow Montrealers, we are delighted to share a city and a love of cities. We'll be working with such an important NGO to shape AI's development into civic technologies to make life in cities better across Canada," explains Fenwick McKelvey, co-director of Concordia's Applied AI Institute.
For Alex Megelas, manager of research innovation and business development at the Applied AI Institute, artificial intelligence holds tremendous potential in the democratization of the application of data in urban centres.
"The increasing interest in AI which we are currently witnessing is levelling the playing field in terms of use in unanticipated and emergent ways," he adds.
"In its best and most popularized way, AI has allowed for the creation of strategies and tools which allow all kinds of people to contribute to new forms of understanding of what cities can — and should — look like."
However, if not used ethically, data tools such as AI can easily enable harm to citizens, thus underscoring the importance of continued research in the area.
"It is crucial that we integrate ethical principles into the very foundation of data creation, management, sharing and use," explains Open North's executive director Merlin Chatwin. "While the promise of AI is extremely enticing, protecting users and communities from its risks requires attention to be paid to the very fundamentals of data use and reuse."
Over the coming years, the Applied AI Institute and Open North partnership will focus on collaborative research on the application of emerging technologies, the creation of programs to meet the needs of civil society, and professional development workshops. It will also offer activities meant to engage the public on important issues concerning the use of data in municipal decision making.

Learn more about the Applied AI Institute.
Learn more about Open North.
---