Meet Concordia's newly appointed research chairs
12 innovators from multiple faculties and disciplines will propel key strategic initiatives forward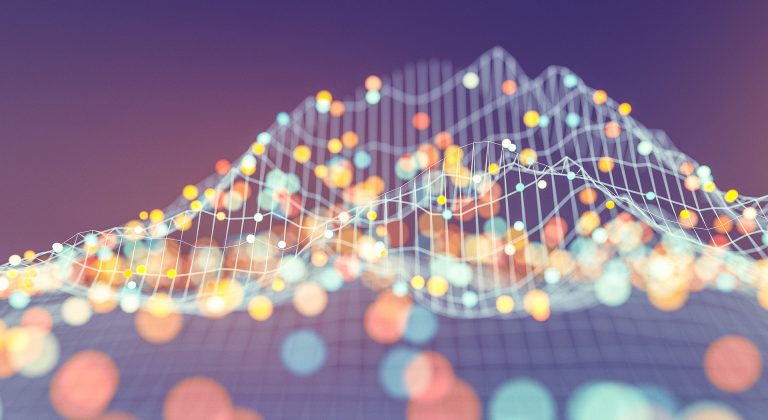 Concordia is continuing its tradition of fostering research excellence with the appointment of 12 new Concordia University Research Chairs (CURCs) in 2023.
The CURC program provides direct support for research aligned with the university's strategic areas and recognizes the chairholder's research excellence. Faculty appointed as CURCs undertake innovative work on a broad range of topics that impact people, communities and economies.
The future of alternative-intelligence applications in health care, lower-back-pain treatment, Indigenous healing knowledge, decolonizing museums, immigration policies and cybersecurity are only a handful of topics that this year's new CURCs will advance in the coming years.
Funded through the Office of the Vice-President of Research and Graduate Studies, and selected by the University Research Committee, the chairholders represent multiple faculties and disciplines.
"We are committed to supporting diverse research initiatives and chairholders that illustrate Concordia's research excellence," says Dominique Bérubé, vice-president of research and graduate studies.
"We are dedicated to creating an environment where research from all sectors can thrive within our institution. These investments underscore our strategy to support the research community, celebrate their successes and maximize the impact of their research results."
Meet Concordia's 12 new CURCs and learn about their research programs
Mohsen Farhadloo
Concordia University Research Chair in Business Analytics for Public Health and Safety (New Scholar)
Supply Chain and Business Technology Management
Mohsen Farhadloo wants to bring more evidence-based decision-making in the domains of business, public health and public policy by advancing research on business analytics. Leveraging data analysis and statistical methods, Farhadloo has previously examined the effectiveness of public health measures during the early stages of the COVID-19 pandemic. He aims to position Concordia's John Molson School of Business as a hub for business analytics research that attracts scholars globally.
Maryse Fortin
Concordia University Research Chair in Low Back, Spine Imaging and Musculoskeletal Health Interventions (New Scholar)
Health, Kinesiology and Applied Physiology
Maryse Fortin seeks to address the substantial economic and health burden posed by low back pain in Canada through advance spine-imaging techniques and personalized health interventions. Aiming to improve diagnosis and treatment, she is exploring the relationship between muscle health near the spine, mobility and psychological well-being. The chair will help identify the most effective exercise therapies and discern which patients would gain the most from different therapeutic combinations, including mental-health support.
Yiming Xiao
Concordia University Research Chair in Intelligent and Intuitive Surgical Technology (New Scholar)
Computer Science and Software Engineering
Yiming Xiao aims to enhance the value of medical images by integrating artificial intelligence (AI), augmented reality (AR) and virtual reality (VR) technologies. This has significant implications for brain surgery, where detailed surgical plans can aid swift recovery. By enhancing the accuracy and efficiency of tools like MRI or CT scans, Xiao's approach promises better diagnostic and treatment solutions, especially in resource-limited rural areas.
Kregg Hetherington
Concordia University Research Chair in Environmental Ethnography (Tier 2)
Sociology and Anthropology
Through the Elemental Montreal project, Kregg Hetherington will explore Montreal's changing relationship with water, soil and air in a time of climate transition. Using a multidisciplinary approach to environmental research, the project will involve multimedia representations of environmental knowledge, including maps, exhibitions and films to engage with local communities and foster a deeper understanding of Montreal's environment. The initiative will encourage conversations about how to make the climate transition just and inclusive.
Mireille Paquet
Concordia University Research Chair in Politics of Immigration (Tier 2)
Political Science
Mireille Paquet's research explores the evolving landscape of global immigration politics, marked by rising polarization, misinformation and xenophobia. The chair will examine public attitudes toward immigration policies and immigrants, the challenges facing bureaucracies developing immigration policies in polarized contexts and interventions to foster support for immigrants and immigration policies. Paquet hopes to contribute to maintaining inclusive immigration policies and work toward policies that enable a just and equitable society.
Hassan Rivaz
Concordia University Research Chair in Medical Imaging with Deep Learning (Tier 2)
Electrical and Computer Engineering
Hassan Rivaz is developing AI algorithms to improve ultrasound imaging, one of the most common medical-image-processing techniques. Ultrasounds capture a lot less detail than MRI and CT scans and are performed at arbitrary angles, making the images harder to interpret. Rivaz is developing AI-based approaches to ultrasound image processing that are technically novel, clinically significant and commercially important. His research will contribute to higher-quality images, better diagnoses and improved access to health care.
Angélique Willkie
Concordia University Research Chair in Ecologies of B/black Performance (Tier 2)
Contemporary Dance
Angélique Willkie is an artist and scholar with a 30-year performance career across the major festivals and stages of North America and Europe. Willkie is exploring the different ways B/blackness manifests and is practiced across global diasporas, with a specific reference to dance and movement performance. The chair aims to foster research that looks at both historical and contemporary B/black performance practices, considering aesthetic, ethical and political dimensions.
Jun Yan
Concordia University Research Chair in Artificial Intelligence in Cybersecurity and Resilience (Tier 2)
Concordia Institute for Information Systems Engineering
Jun Yan is developing AI technologies that can enhance cybersecurity and counter emerging threats. Recognizing the dual role of AI as both a target and a tool in security, Yan initiated a nationally significant research program to evaluate the vulnerabilities of AI technologies in real-world use cases, characterize emerging threats and develop innovative strategies to defend AI systems. The chair will also create educational resources to train the next generation of professionals in AI and cybersecurity.
Nizar Bouguila
Concordia University Research Chair in Applied Artificial Intelligence (Tier 1)
Concordia Institute for Information Systems Engineering
Nizar Bouguila is making better sense of the enormous amounts of data available to researchers — from texts and videos to medical images and temperature readings. He aims to develop explainable AI approaches, fostering understanding and trust in machine learning outcomes. Bouguila will tackle both "big" data challenges, like identifying extremist web content, and "small" data scenarios, notably in the medical field where data on many health conditions is limited.
Bianca Grohmann
Concordia University Research Chair in Consumer Psychology of Gender (Tier 1)
Marketing
Bianca Grohmann's research seeks to understand the role gender plays in influencing consumer behaviour. Grohmann wants to move beyond a binary conceptualization of gender to explore the role of alternative gender expression and identities in consumers' perceptions and decisions. The study aims to enhance our understanding of consumer psychology, focusing on understanding the impacts of gender expression on consumer responses.
Alice Ming Wai Jim
Concordia University Research Chair in Critical Curatorial Studies and Decolonizing Art Institutions (Tier 1)
Art History
Amid calls to decolonize institutions, Alice Ming Wai Jim argues that we need to rethink museums, long seen as exclusionary bastions of wealth and white male privilege. Jim is investigating the historical and contemporary practices of art institutions to identify areas that need decolonization. In collaboration with artists, curators, Indigenous communities and other marginalized groups, she is developing frameworks for decolonizing art institutions so that they become more inclusive, diverse and reflective of the current global context.
Catherine Richardson Kineweskwêw
Concordia University Research Chair in Indigenous Healing Knowledge (Tier 1)
School of Community and Public Affairs
Catherine Richardson Kineweskwêw focuses on exploring, documenting and promoting Indigenous healing practices. Kineweskwêw is a member of the Metis Nation of British Columbia. Her mother is from the community of Fort Chipewyan, Alberta, and she has Gwichi'in and Cree ancestry. The chair will provide opportunities for Indigenous learners, researchers, healers, knowledge keepers, Elders and teachers to share knowledge and have that knowledge respected and documented in the academic context to promote well-being for students, staff and faculty. The chair will disseminate this knowledge through learning capsules, an online presence, podcasts, videos, social media and more.

Read more about Research Chairs at Concordia.
---