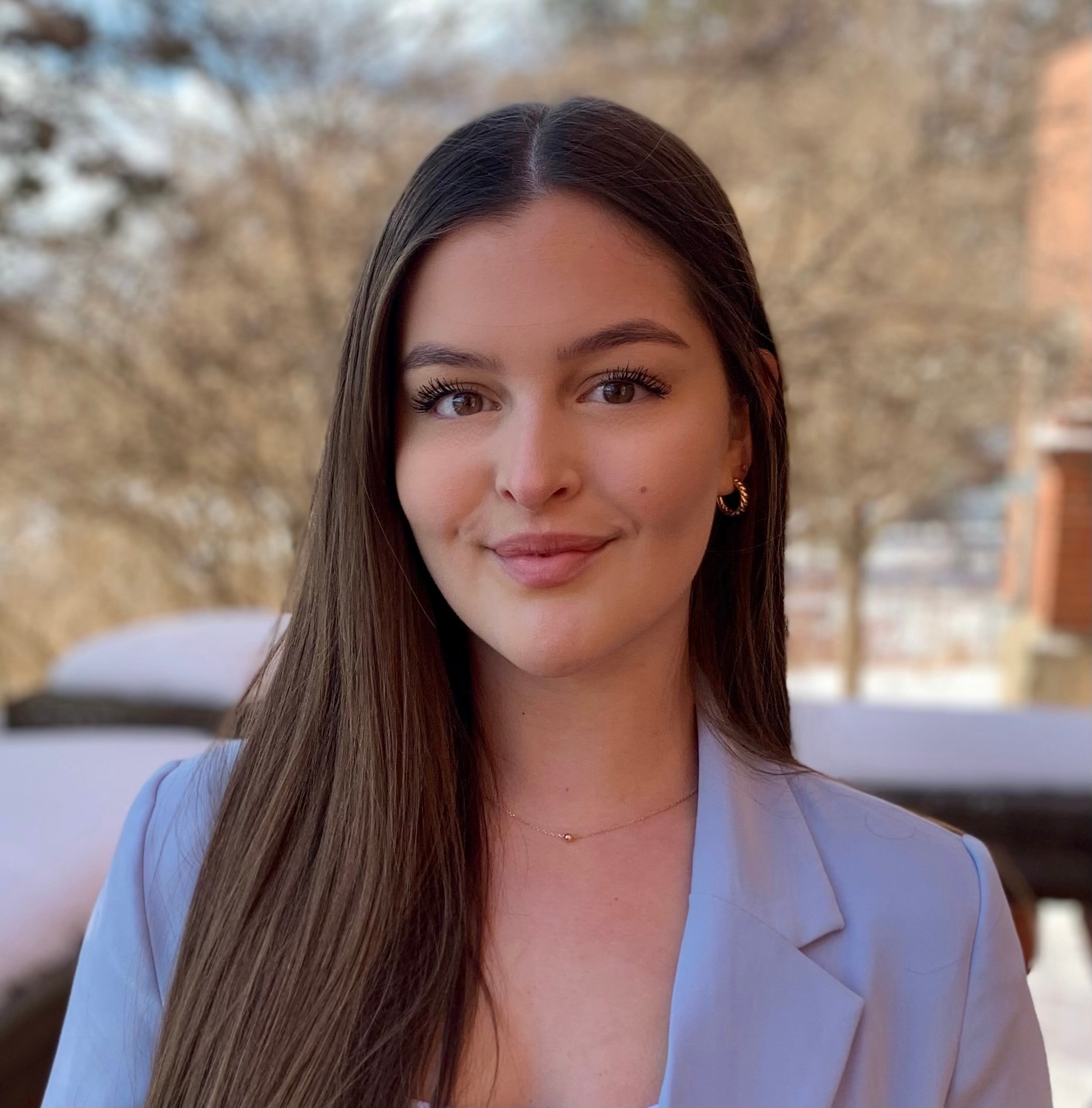 Program: MBA in Investment Management - Montreal (Full-time)
Date of entry: Fall 2021
Expected graduation date: Winter 2024

Hometown: Pickering (ON), Canada
Languages spoken: English
Current employment: Junior Business System Analyst, All Points

Why did you choose John Molson School of Business?: I chose the John Molson School of Business for many reasons. Most importantly, the MBA in Investment Management program aligned perfectly with my short- and long-term goals. As an aspiring finance professional, I realized the value of having a specialized MBA and CFA certification, which this program works towards both, and I found this program an efficient way to help me reach my goals.
Additionally, the John Molson School of Business' reputation is impressive; a highly respected, top 5 MBA program in Canada made me confident that I would attain a career well-suited for me after graduating.
Lastly, I was eager for the one-of-a-kind networking and co-op opportunities present and the alumni and industry professionals that would be available to liaise with.
Highlights of the program so far? One of the major highlights so far has been the professors. They are very thorough and supportive when teaching. Their passion for having their students grasp the material is evident across the board. They apply all in-class learnings to real-world scenarios and are happy to take time outside of office hours to discuss the lecture material or any general questions/advice you may be seeking.
I also see the program structure as a highlight. Studying for my CFA level I exam, I can see how well aligned the material is with our in-class learnings. Having classes on some of those heavily weighted topics on the CFA provides added confidence in understanding the material. Additionally, the program coordinators and supervisors are all extremely helpful and approachable. They make you feel like a priority and are always happy to help.
What is special about Montreal? Coming to a new city, I was excited to have classes in person, to meet my classmates and professors. My first semester here definitely exceeded expectations just through the like-minded people I met here alone. The study rooms available to us in the Montreal campus are beautiful and are great to collaborate with others or work individually. Montreal is also extremely beautiful and diverse. It has many unique boroughs with great buildings, amazing food, and enjoyable indoor and outdoor activities.
Future aspirations? My long-term goal has me advancing to oversee a department, becoming an executive, and possibly starting my own company. When entering this program, I was set on pursuing a top management position in asset management or corporate finance. However, with all the new information, interactions, and opportunities within this program, I have opened up to additional ideas for my future. Hence, I ultimately look forward to finding an area I genuinely enjoy working in and becoming an expert in my field.