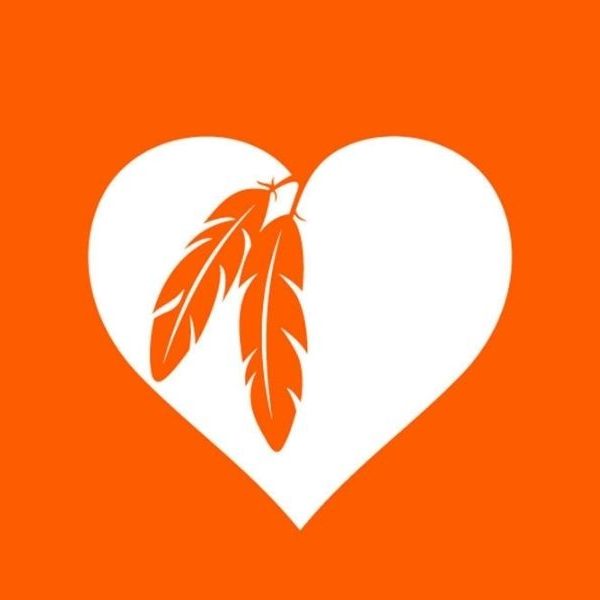 NATIONAL DAY OF TRUTH AND RECONCILIATION
Concordia observed the first official National Day of Truth and Reconciliation on September 30, 2021.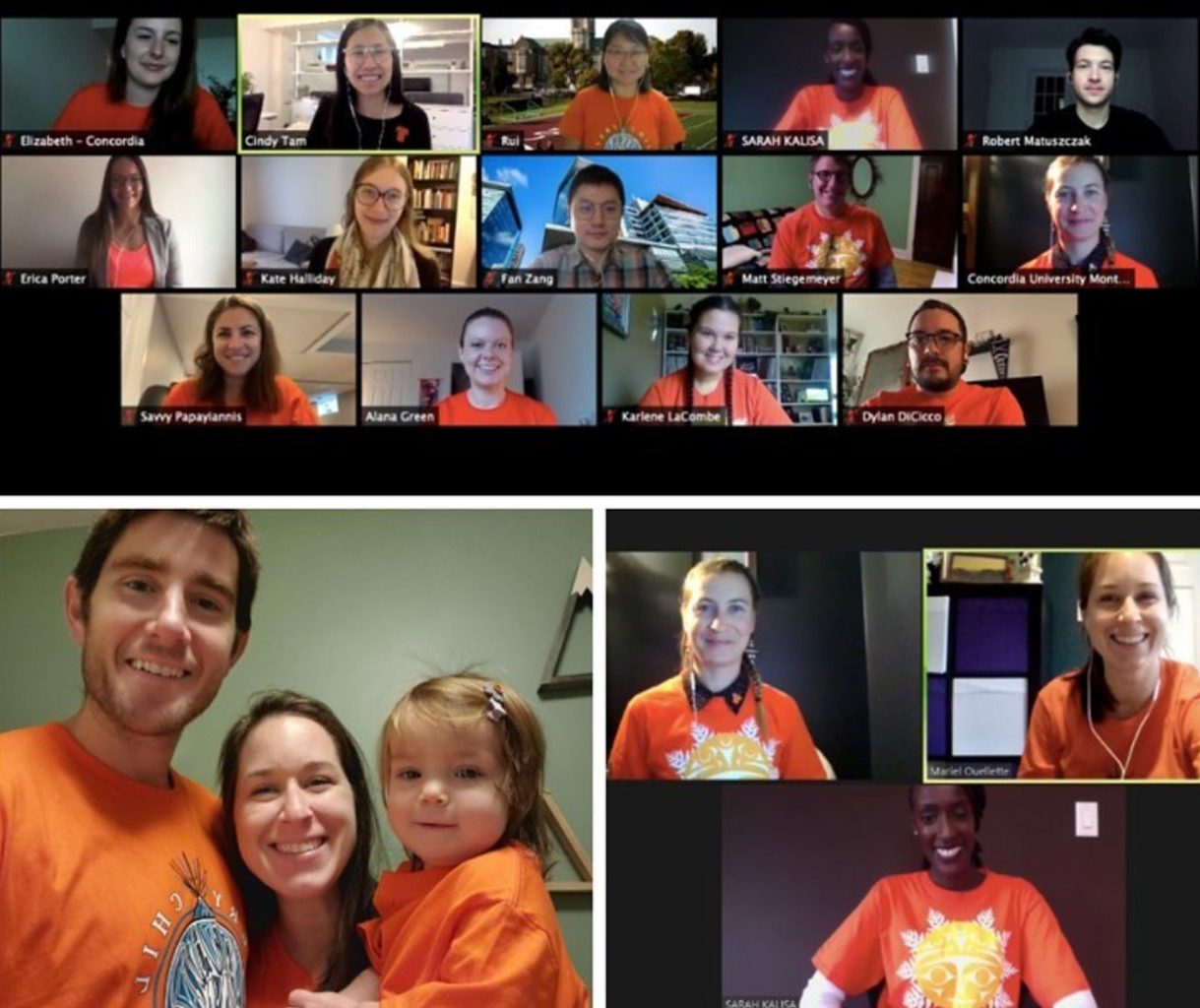 Orange Shirt Day is also known as the National Day for Truth and Reconciliation. The event was created in 2013 by Phyllis Webstad who is Northern Secwpemc (Shuswap) from the Stswecem'c Xgat'tem First Nation (Canoe Creek Indian Band) and a residential school survivor.
The residential school system is considered an organized genocide due to its determined and planned attempts by the government and church to destroy Indigenous, First Nations, Métis and Inuit culture and traditions.
A grandmother's story
Concordia's senior director of Indigenous Directions, Manon Tremblay, anêhiyaw iskwêw (Plains Cree woman) and shares her grandmother's (kôhkom) story of survival at Residential School.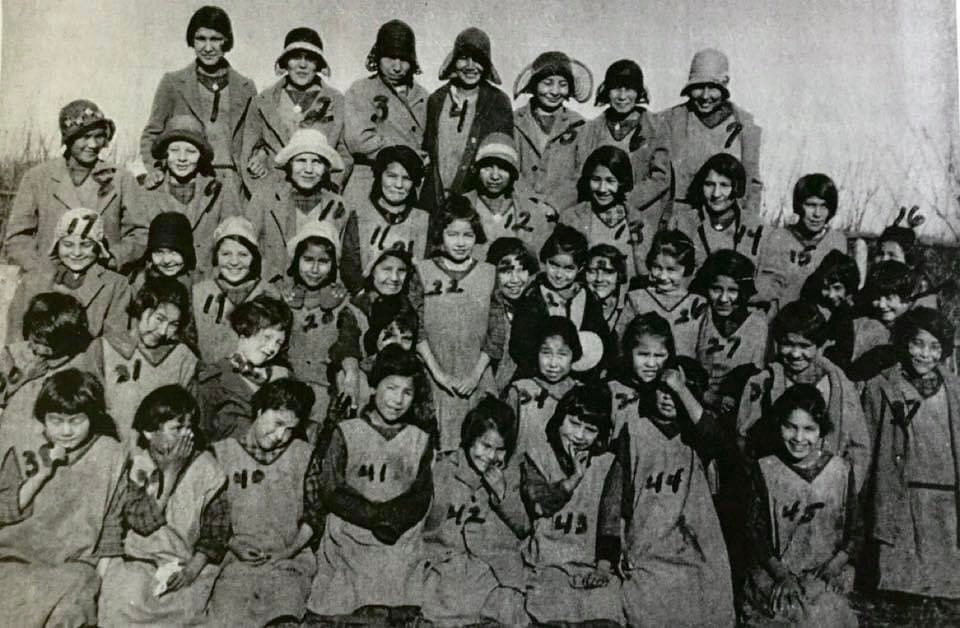 Photographed at age 18, Mary Greyeyes (kôhkom), who is number 25 in the photo, was forcibly taken to St. Michael's Indian Residential School in Duck Lake, Saskatchewan at age 6.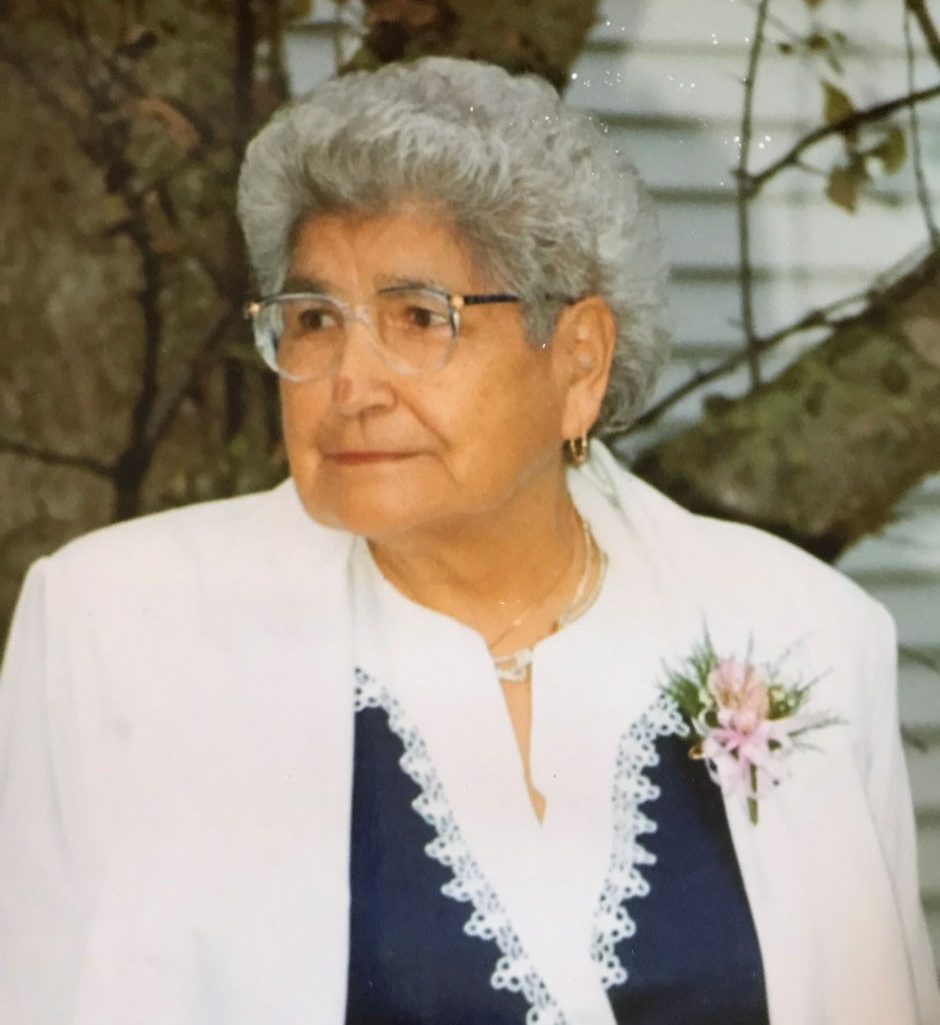 Mary Greyeyes (kôhkom) at 80 years old, photographed in 1993.
Kôhkom was forcibly taken to St. Michael's Indian Residential School at age six – like all her siblings. Resistance on the part of her parents would have resulted in incarceration or the forfeit of government rations, which would have brought further hardship on the family. Kôhkom's own mother, herself a Residential School survivor, knew what awaited her children.
Kôhkom never spoke much of her time at residential school. It was only much later in life, after the Royal Commission on Aboriginal Peoples released its findings in 1996, that she started to open up about her experience.
Read kôhkom's story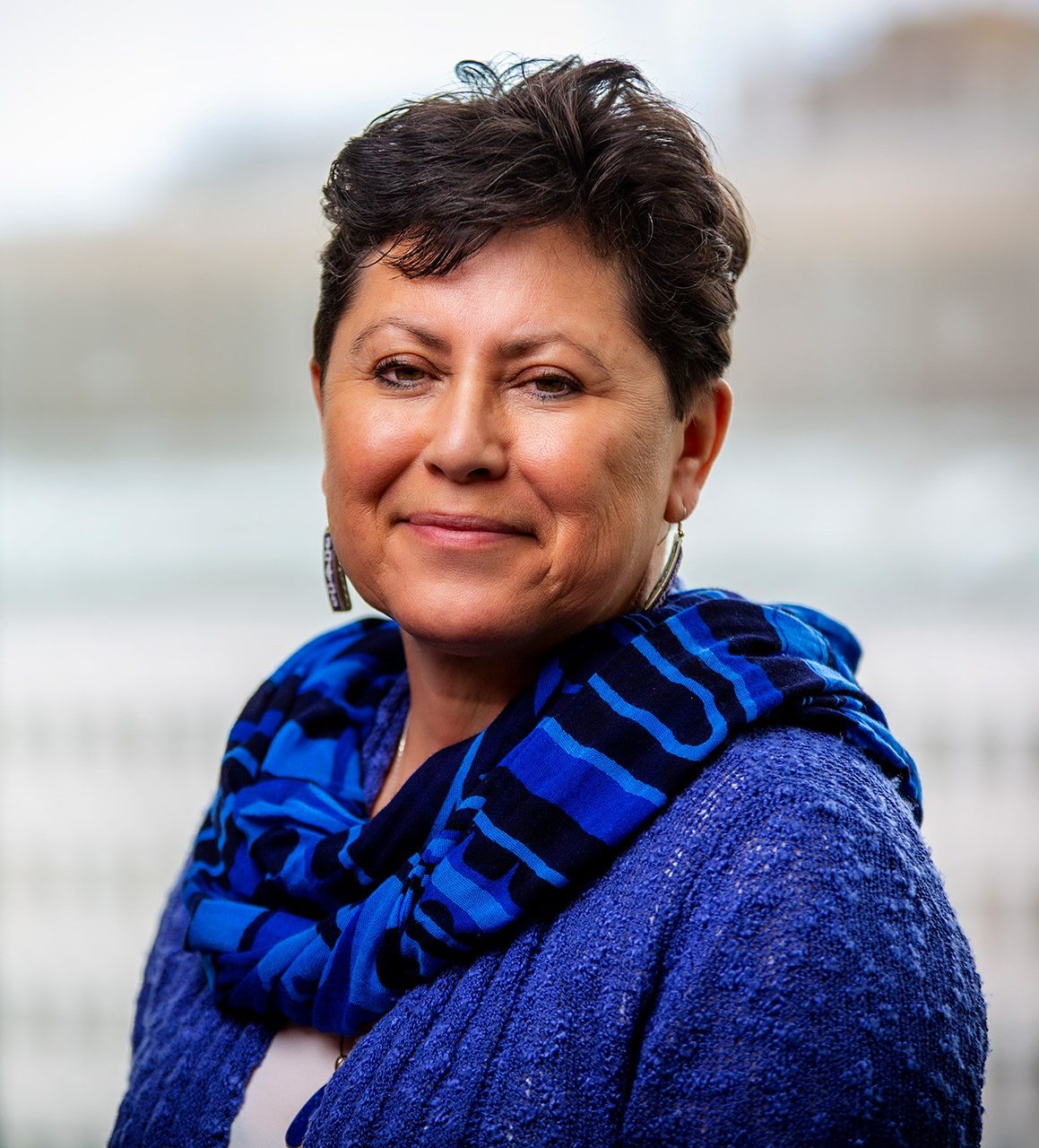 Donna Kahérakwas Goodleaf, Director, Decolonizing Curriculum and Pedagogy at Concordia University

Orange Shirt Day: Panel Discussion
The Office of Indigenous Directions held a panel discussion with faculty, staff and students: Donna Kahérakwas Goodleaf, Adamina Partridge, Dr. Louellyn White and Kayla Moore.
Moderated by Dr. Anne Whitelaw, the panel discussed residential schools and the impact of intergenerational trauma and held a moment of silence.
Spotlight on Concordia's EV and AD buildings
Concordia participated in Light the Country Orange headed by the National Centre for Truth and Reconciliation (NCTR). The initiative encourages communities across Canada to light the exterior of their buildings orange to honour the Indigenous children sent to residential schools in Canada and to learn more about the history of those schools and their enduring impact on Indigenous peoples and communities.
Concordia illuiminated the EV and AD buildings in orange light on September 30 from 7 to 11:30 p.m.
Loyola Campus AD building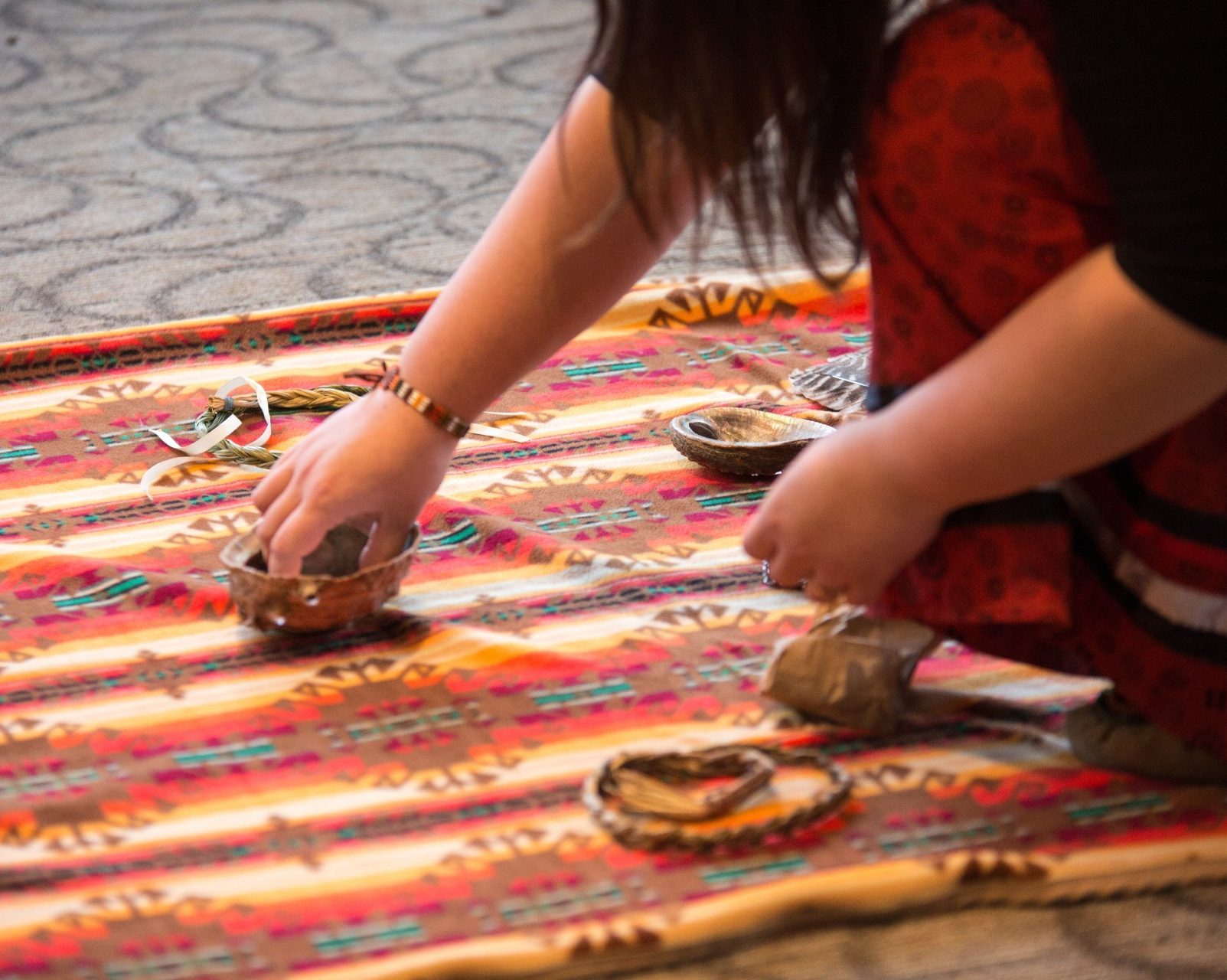 Pîkiskwêtân (Let's Talk)
Indigenous Directions learning series
Between September 2021 and June 2022, Indigenous Directions will host 16 workshops to help participants learn about First Nations, Inuit and Métis and gain a better understanding of the meaning and the implications of reconciliation, decolonization and indigenization. The workshops will continue to be offered in a virtual, webinar format.
Learn more about this series
National Day for Truth and Reconciliation
Learn more from the Concordia Library
Let us stop and set aside some time, today and beyond, to re-educate ourselves about past and present government custody of Indigenous children, and about the ongoing practices of settler colonialism in what is now called Canada. Suggested readings or places to start might include: