notice
Dr. Cynthia Hammond selected for artist residency at La Napoule Art Foundation
Professor Cynthia Hammond has been accepted as one of 10 artists who will be in residence at La Napoule Art Foundation (LNAF) for the month of April 2023. LNAF was founded in 1951 by self-taught architect and landscape designer, Marie Clews (1880-1959) in memory of her husband, artist Henry Clews (1876-1937). La Napoule is notable for Marie Clews' transformation of the site's original castle and its surrounding gardens, which largely remain true to her designs today. Dr Hammond has previously undertaken artist residencies that investigate the relationships between gardens, women, and different kinds of becoming (personal, political, and interspecies). Her series of paintings for LNAF will draw from the Foundation's archives to explore the close interplay between Marie Clews's creative work, the gardens today, and the many non-human species that have occupied these spaces over the past century.
For more information about Dr Hammond's work, visit her artist's website.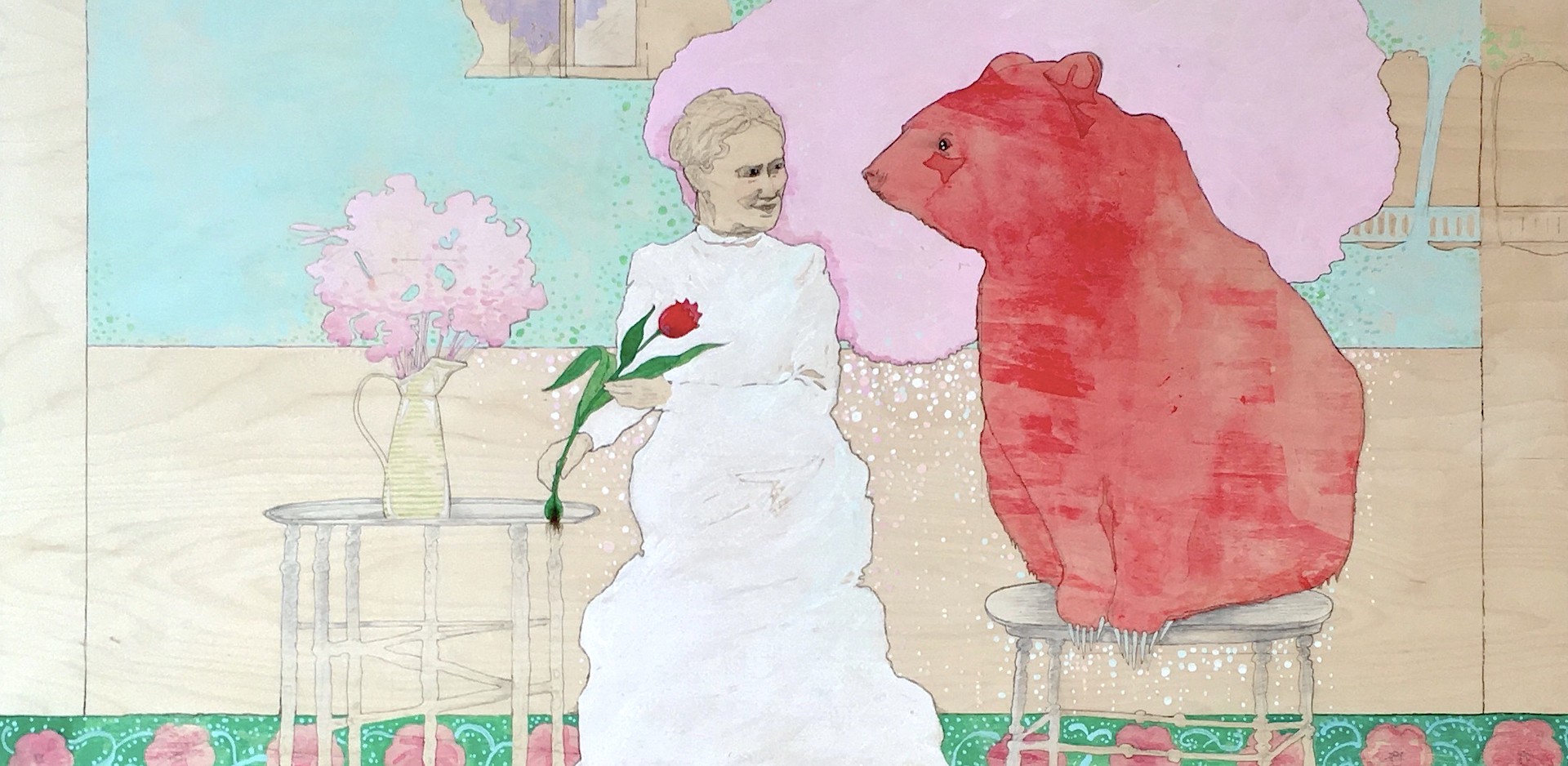 Cynthia Hammond, One Beautiful Red Tulip (detail), acrylic and pencil on birch panel, 2018.
---