Conferences & lectures
Lunch & Learn - What a Community School Approach Brings to Quebec's English School Sector: Connections, Connections, Connections
---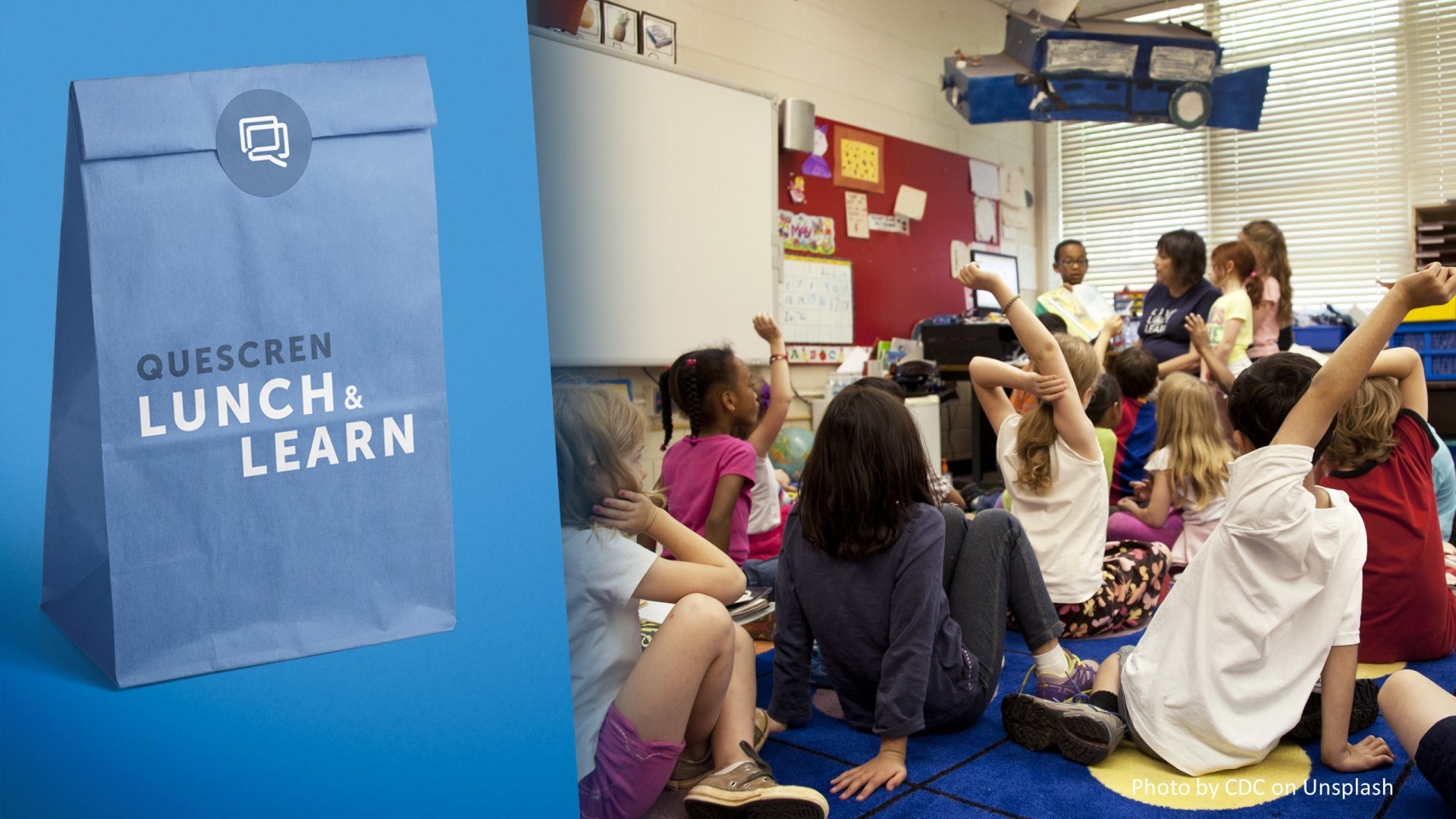 About the event
Speakers:
Debbie Horrocks, Director, Provincial Resource Team, LEARN
Patricia Lamarre, Professor, Faculté des sciences de l'éducation, Université de Montréal
Ben Loomer, Pedagogical Consultant and Project Coordinator, LEARN
Format: Presentation followed by a Q&A period
Where: Online, via Zoom (Note: please register in order to receive the Zoom link)
Language: English, with simultaneous translation in French

It is increasingly recognized in educational research that student success is enhanced when schools are connected to their communities in ways that contribute to improved school climate and increased student engagement. This is even more relevant for Quebec's English school sector, which introduced its own approach to community schooling in 2006: Community Learning Centres (CLCs). The network of CLC schools grew quickly and now has been adopted by more than 90 English schools across all regions of Quebec and in all English school boards.
This presentation will look at how the CLC network has worked with stakeholders to adopt a community school approach to better serve Quebec's official language minority (OLM) population. Spoiler alert: it's all about connections, connections, connections. The speakers will provide many examples of the strategic wins and connections that have taken shape and identify some connections that still need to be made. Major accomplishments, setbacks and challenges will be presented. There will be time during the event for what, hopefully, will be a lively and stimulating conversation asking: Where to next for Quebec's OLM community schools?
This event was made possible through the financial support of the Department of Canadian Heritage.
QUESCREN also receives funding from the Secrétariat aux relations avec les Québécois d'expression anglaise, the Canadian Institute for Research on Linguistic Minorities and Concordia University.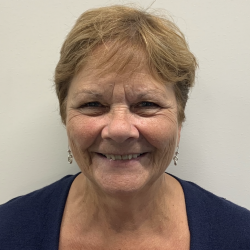 About the speakers
Debbie Horrocks is the Director of the Provincial Resource Team at LEARN, supporting the development of Quebec's community school network, known as Community Learning Centres (CLCs). She has a Bachelor's degree from Concordia University and has worked for more than 20 years in community development with the English linguistic minority community in Quebec. She was a Commissioner with the Riverside School board for 18 years, and was the Past President of the Quebec English School Boards Association (QESBA) and Senior's Action Quebec (SAQ). She currently sits on QUESCREN's Inter-Level Educational Table (ILET) and the organizing committee for the Education and Vitality Forum.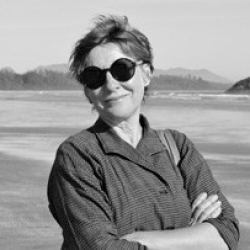 Patricia Lamarre is a full professor at the Faculty of Education at the University of Montréal. Her areas of expertise are situated in urban sociolinguistics, language practices among youth and bilingualism/plurilingualism. She has followed the evolution of the English school system in Quebec post-Révolution tranquille. Her publications can be found in academic journals such as the International Journal of the Sociology of Language, Canadian Ethnic Studies, Langue et Société and Francophonies d'Amérique.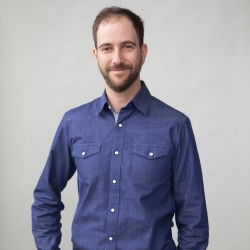 Ben Loomer is a member of LEARN's Provincial Resource Team. Previously, he taught Social Sciences and English Language Arts in Montreal, English as a Second Language on Îles-de-la-Madeleine and Japan. In 2013, he had the pleasure of providing introductory remarks for Dr. David Suzuki at LeMood-Montreal, a festival of unexpected Jewish learning, arts and culture. Ben Loomer has a BA in Political Science from the University of Alberta, a BEd from University of Toronto and a MA in Education Leadership from McGill University.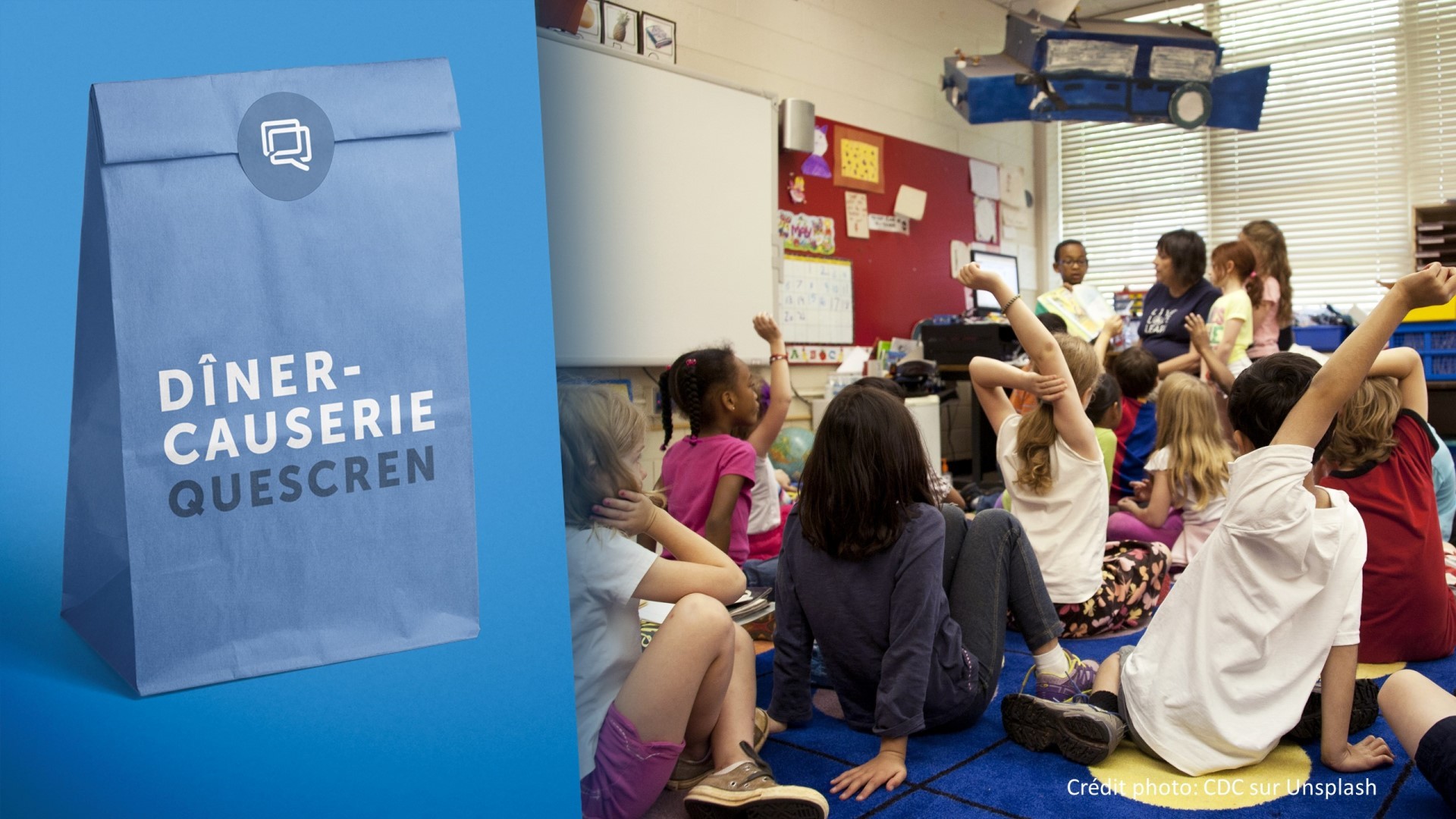 Dîner-causerie - Ce que l'approche scolaire communautaire apporte au secteur scolaire anglophone du Québec : l'importance de créer des relations

Conférenciers :
Debbie Horrocks, directrice, Provincial Resource Team, LEARN
Patricia Lamarre, professeure titulaire, Faculté des sciences de l'éducation, Université de Montréal
Ben Loomer, conseiller pédagogique et coordonnateur de projet, LEARN
Format : Présentation suivie d'une période de questions et réponses
Où : en ligne, par Zoom (Note : le lien sera envoyé à ceux et celles qui se seront inscrit.e.s)
Langue de l'événement : Anglais, avec traduction simultanée en français
La recherche en éducation montre de plus en plus que les élèves réussissent mieux lorsque les écoles entretiennent des liens avec leur communauté locale, ce qui contribue à améliorer le climat scolaire et à accroître la motivation des élèves. Cette réalité touche particulièrement le réseau scolaire anglophone du Québec, qui a instauré en 2006 sa propre approche en matière d'enseignement : les centres scolaires et communautaires. Le réseau d'écoles ayant adopté ce modèle s'est rapidement développé et compte maintenant plus de 90 écoles de langue anglaise réparties dans toutes les régions du Québec et toutes les commissions scolaires anglophones.
Cet exposé portera sur la façon dont ce réseau a collaboré avec les diverses parties intéressées en vue d'adopter une formule pédagogique permettant de mieux servir la population québécoise de langue officielle minoritaire. Attention, primeur : tout repose essentiellement sur les relations. Sera également présenté un bilan des nombreux succès stratégiques, des relations qui ont vu le jour et des liens qui restent à établir. Il sera aussi question des principaux acquis, revers et défis. Nous réserverons du temps pour une conversation que nous souhaitons animée et stimulante sur la question de l'avenir des écoles communautaires de la minorité de langue officielle du Québec.
Cet événement a été rendu possible grâce à l'appui financier du ministère du Patrimoine canadien.
QUESCREN reçoit aussi du financement du Secrétariat aux relations avec les Québécois d'expression anglaise, de l'Institut canadien de recherche sur les minorités linguistiques et de l'Université Concordia.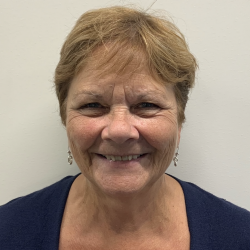 À propos des conférenciers
Debbie Horrocks est la directrice du Provincial Resource Team de LEARN, qui soutient le développement du réseau d'écoles communautaires du Québec. Elle est titulaire d'un baccalauréat de l'Université Concordia et a travaillé pendant plus de 20 ans en développement communautaire au sein de la communauté linguistique anglophone en situation minoritaire du Québec. Ayant travaillé à titre de commissaire au sein de la commission scolaire Riverside pendant 18 ans, Mme Horrocks a en outre été présidente de l'Association des commissions scolaires anglophones du Québec et d'Aînés Action Québec. Elle est actuellement membre de la Table d'éducation interordres (ILET) de QUESCREN et du comité organisateur du Forum sur l'éducation et la vitalité.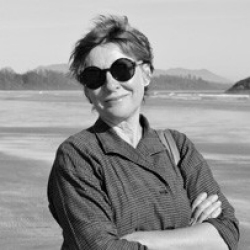 Patricia Lamarre est professeure titulaire à la Faculté des sciences de l'éducation de l'Université de Montréal. Ses domaines d'expertises sont la sociolinguistique urbaine, les pratiques langagières chez les jeunes, les enjeux identitaires et sociaux et le bilinguisme/pluriilinguisme. De plus, elle a suivi l'évolution du milieu scolaire anglophone à travers les transformations de la dynamique linguistique au Québec post-Révolution tranquille. Ses publications se trouvent dans International Journal of the Sociology of Language, Canadian Ethnic Studies, Langue et société et Francophonies d'Amérique.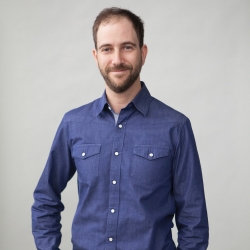 Ben Loomer est membre du Provincial Resource Team de LEARN. Dans son travail d'enseignant, il a enseigné les sciences sociales et la langue anglaise au secondaire à Montréal, l'anglais langue seconde aux Îles-de-la-Madeleine et au Japon. En 2013, il a eu le plaisir de prononcer le discours d'introduction de David Suzuki pendant le festival LeMood-Montréal, un festival d'apprentissage, d'arts et de culture juifs inattendus. Il est titulaire d'un baccalauréat en sciences politiques de l'Université d'Alberta, d'un baccalauréat en éducation de l'Université de Toronto et d'une maîtrise de l'Université McGill en leadership en éducation.
---