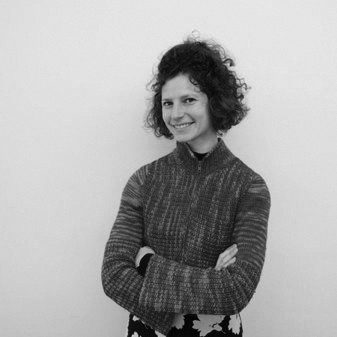 I have been working in the field of graphic design and communications since completing graduate studies at Central Saint Martins College of Art and Design in the UK in 2002. In 2003 I co-founded Atelier Pastille Rose, with the goal of having a more hands-on approach to each design brief. I have been a part-time faculty member of the department of Design and Computation Arts at Concordia University since 2005.
Please introduce yourself, tell us a few interesting things you would like to share and what are you doing in your current career or level of study?
Within my professional practice, I specialize in branding, printed matter, exhibition design and wayfinding. I try and maintain an approach that respects the design brief — rewriting and modifying it with the client if necessary— and listens to the specific needs of each client, one that is critically informed and involved in every stage of the design process. Innovative use of materials, print and production techniques to communicate an idea are an integral part of every brief, with particular importance placed on strong concept development, typography and clear communication.
I have been fortunate to have had the opportunity to work for several of notable cultural and educational institutions in Quebec and Ontario.
After graduating from Concordia, what was the professional path you followed and how are you using your degree in your career?
After graduating from Concordia in 1999, I worked for two years at three different design studios— two in Montreal and one in Burlington, Vermont— I then moved to London to pursue a Masters degree in Communication Design at Central Saint Martins College of Art and Design where I specialized in print-making and illustration. The hands-on approach to design that I developed during my masters became an integral part of how I create and was pivotal in my decision not to go back to designing at a large studio. I co-founded Atelier Pastille Rose in 2003 and have loved working directly with clients ever since. I started teaching p/t at Concordia in 2005, a perfect compliment to studio work!