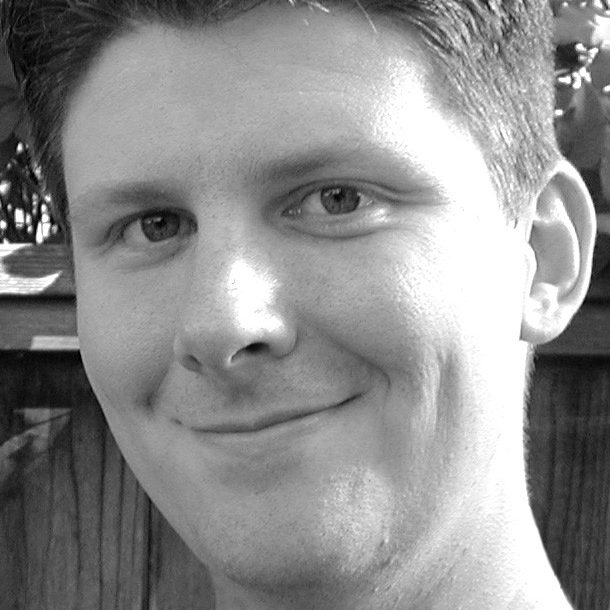 I am a digital artist in the entertainment industry. I have spent the last 15 years working at Pixar Animation Studios in California on films such as The Incredibles, Wall-e, Up, Toy Story 3, Brave, and The Good Dinosaur.
How and why did you become interested in design art/computation arts?
I was always interested in art since I was a really young child, and while my initial path was towards the sciences, I always kept drawing and painting on the side. Once I reached University, I realized that I wanted to make art my primary focus, and I had already gotten into 3-D graphics in my sparetime inspired by films such as Terminator 2 and Jurassic Park, as well as a strong love of videogames.
What made you decide that Concordia's DART/CART program was right for you?
While it's very common these days, back in '96 there were very few universities teaching digital design or animation. I applied to several programs at Concordia, and found the teachers in the Design Art dept to be really enthousiastic and supportive, wheras the teachers in the animation dept were not. So while animation was originally my first choice, I swapped into Design Art because I got a much better vibe.
Are there particular designers or professors that have influenced you?
Professors such as pk langshaw, Roman, and Lydia Sharman all seemed to be on our side mentoring us, and I really responded well to that sort of atmosphere.
My biggest designer influences are Dave McKean, Go Nagi, H.R. Giger, Phil Tippett, Syd Mead, Ray Harryhausen, Ashley Wood, Craig Mullins, Doug Chiang, Ralph McQuarrie, John Harris, Kow Yokoyama, Makoto Kobayashi, Mamoru Nagano, Wayne Barlowe, Zdzislaw Beksinski and Nicolas Bouvier.
Can you explain what your general creative process is like?
For my day job at Pixar, I do early visual development for the films, mostly in 3-D, then create final assets for the films themselves as part of the sets department, creating environments and vehicles for use in the final films.
For my personal art projects, I mostly make still imagery. I'll start with a quick drawing either traditionally or on the computer, then paint a rough image figuring out the colors and lighting, then use 3-D graphics, photo manipulation and hand paint to make realistic looking images of alien environments, robots, and vehicles.
Do you have a favorite project and if so, describe why it is your favorite?
At work, the original Incredibles film is probably my favorite project I worked on, I got to contribute a lot to the look of the scenes I got to work on.
Personal project: I recently finished a book project called The Story of Inc. It's a narrative artbook, with a sci-fi story and about 200 pieces of artwork. It was a fantastic collaboration between myself and 11 other artists, we recently had a successful Kickstarter and the book is being self-published for release this Christmas.