Conferences & lectures
QUESCREN Researcher-Member Symposium // Symposium des chercheurs-membres de QUESCREN
Strength in Communities: Exploring Linguistic and Cultural Landscapes of English-speaking Quebec // La force des communautés: Exploration des paysages linguistiques et culturels des communautés québécoises d'expression anglaise
---
DATE & TIME
Thursday, May 25, 2023 –
Friday, May 26, 2023 (all day)
WHEEL CHAIR ACCESSIBLE
Yes
---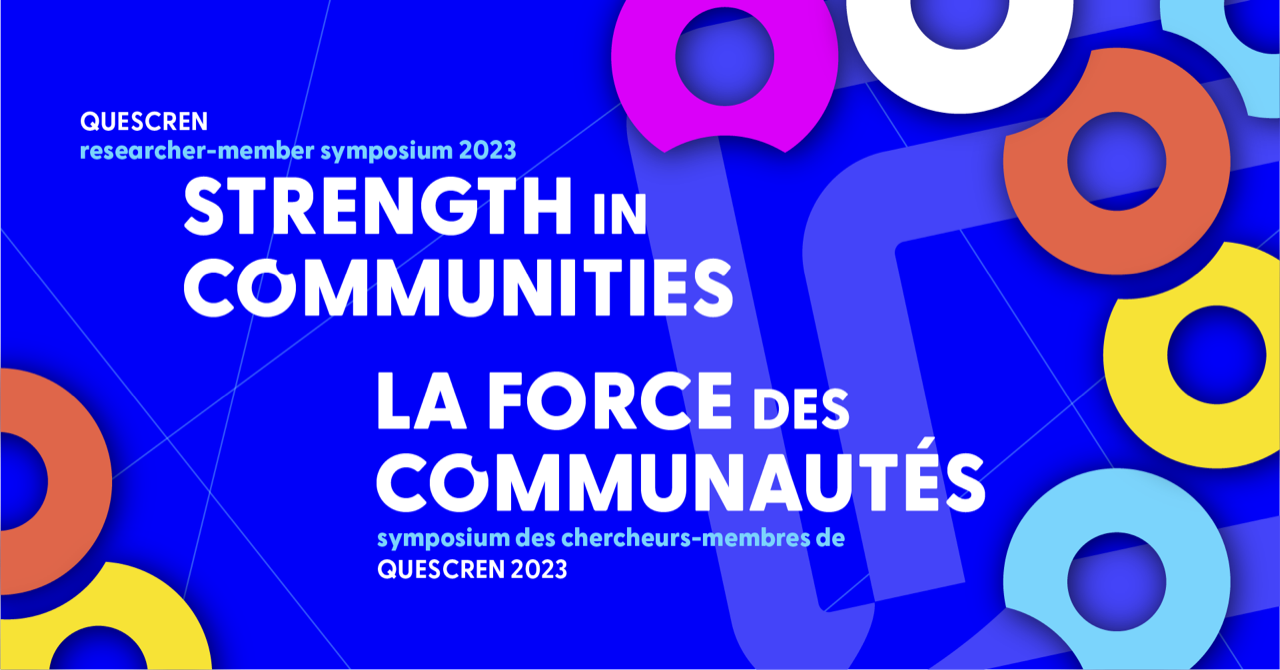 About the event
Our researcher-member symposium brings together researchers whose broad areas of study explore the complexity of Quebec's various English-speaking communities, and representatives from some of the groups serving these communities.
In 2017, QUESCREN formed its researcher-member group with the vision of creating a network of specialists in many fields related to English-speaking Quebec. This symposium is an opportunity not only to showcase the work being done by many of our researcher-members, but also for our wider networks to come together to share and discuss their work.
Format:
Roundtable discussions
Academic panels
Cultural performance
There will be lunch and coffee breaks on both days, with an evening cocktail in a beautiful space on May 25 and a musical performance on May 26.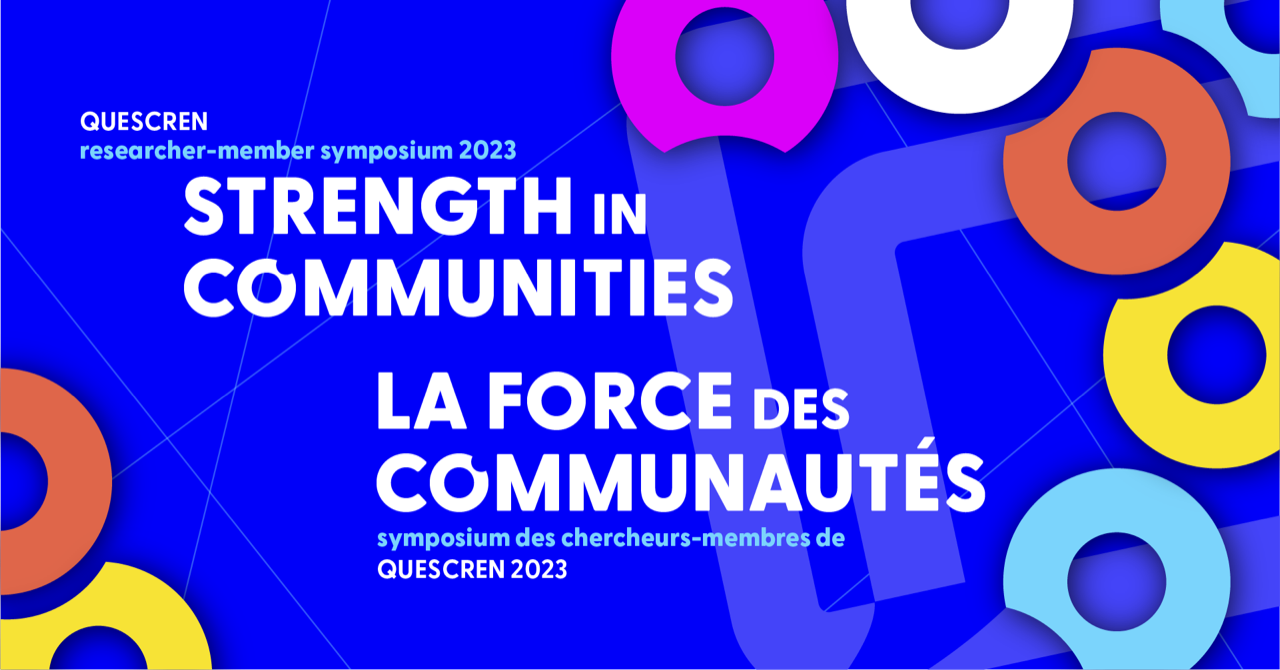 En 2017, QUESCREN a formé son groupe de chercheurs-membres, un réseau de spécialistes dans différents domaines liés au Québec d'expression anglaise. Le groupe est maintenant composé de 67 chercheur.e.s, Ils travaillent dans des institutions au Québec, au Canada et à l'étranger.
Ce symposium sera l'occasion de réunir les chercheurs-membres pour discuter et partager leurs différents domaines d'étude, explorant les diverses réalités culturelles des communautés québécoises d'expression anglaise.
Format
Tables rondes
Panels académiques
Programmation culturelle
Il y aura des pauses déjeuner et café les deux jours, ainsi qu'un cocktail en soirée dans un bel espace le 25 mai. Il y aura également la possibilité d'assister à une performance musicale le 26 mai.
---