Communication and Cultural Studies (BA)
Why choose Communication and Cultural Studies?
Dive beneath the surface of the stories we hear and tell ourselves in our culture to discover the way meaning is made. Students will examine cultural messages with a critical eye that doesn't miss the nuances of a profoundly complex society. You'll learn to analyze the meaning manufactured by everything from what celebrities are wearing to how the newscast is put together. Developing a cultural vocabulary will allow you to engage with the modern media environment critically, and interpret the political and ideological orientations of the messages we consume.
The Major in Communication and Cultural Studies is excellent preparation for graduate studies in either subject. Our students go on to careers in the media, advertising, and public relations or any field where superior analytic and rhetorical skills are valued.
The difference between Communication Studies and Communications & Cultural Studies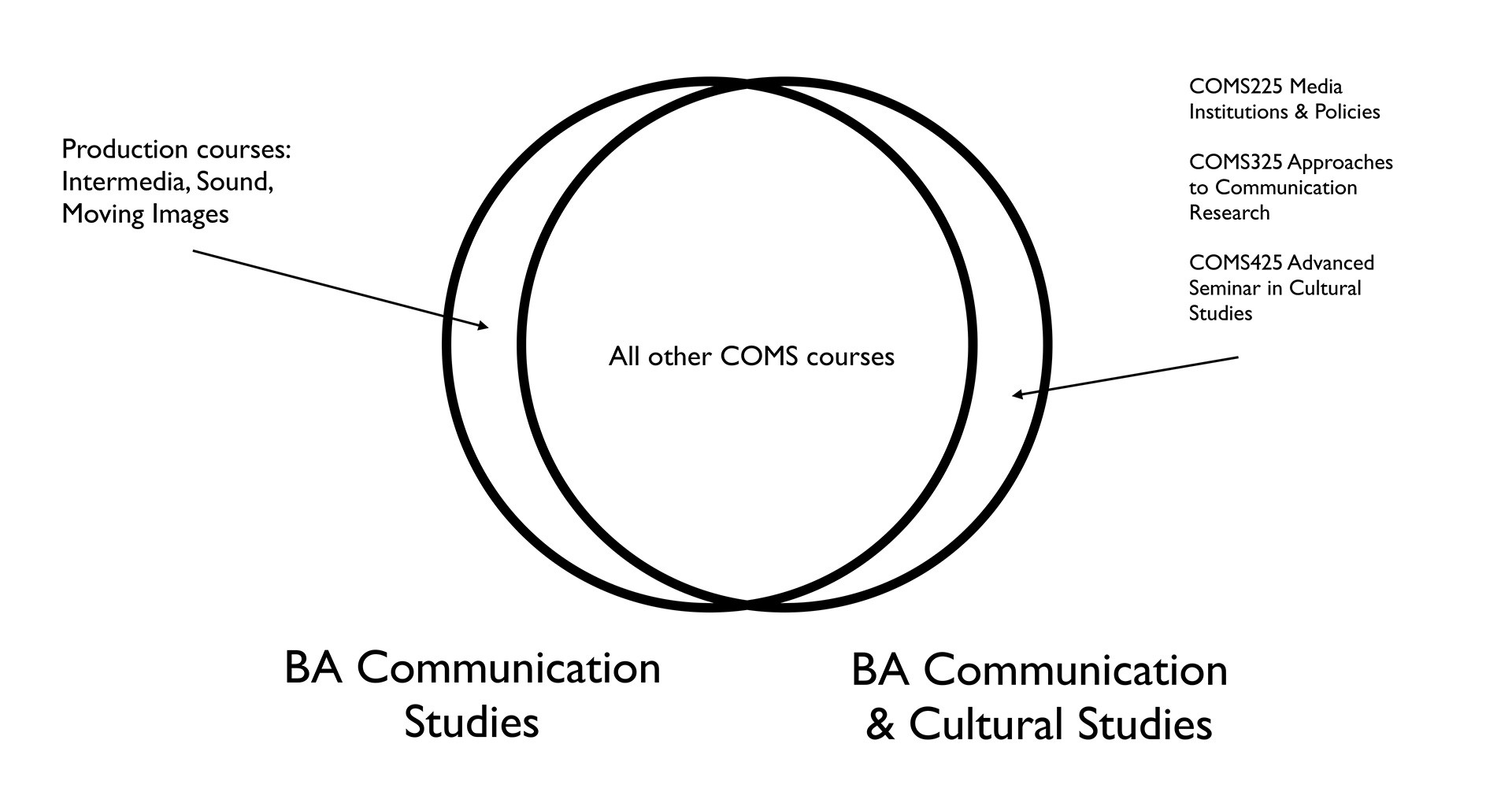 The BA in Communication Studies features media production courses in Intermedia, sound and moving images. Core coures for the BA in Communication & Cultural Studies include COMS 225, COMS 325 and COMS 425.
A Bachelor of Arts degree takes a minimum of three or four years (90 – 120 credits) of full-time study, depending on your academic background.
Concentrations:
Major in Communication and Cultural Studies (42 credits)