Communication Studies (BA)
Why choose Communication Studies?
We are one of the most established and respected Communication Studies programs in North America, and are well known for combining creative media production with the study of media theory, criticism and history. We draw from the humanities, social sciences and fine arts in a unique program that has trained many influential media makers.
You will work with a variety of media art forms and you will examine how meaning and ideas are communicated through media in various ways. In the first year you will create projects with sound, video and intermedia, as well as study theory, criticism and history of communications and media. You will be part of an exciting and dynamic team of students. You'll work together for three years, taught by an engaged and dedicated faculty of renowned scholars and artists.
The difference between Communication Studies and Communications & Cultural Studies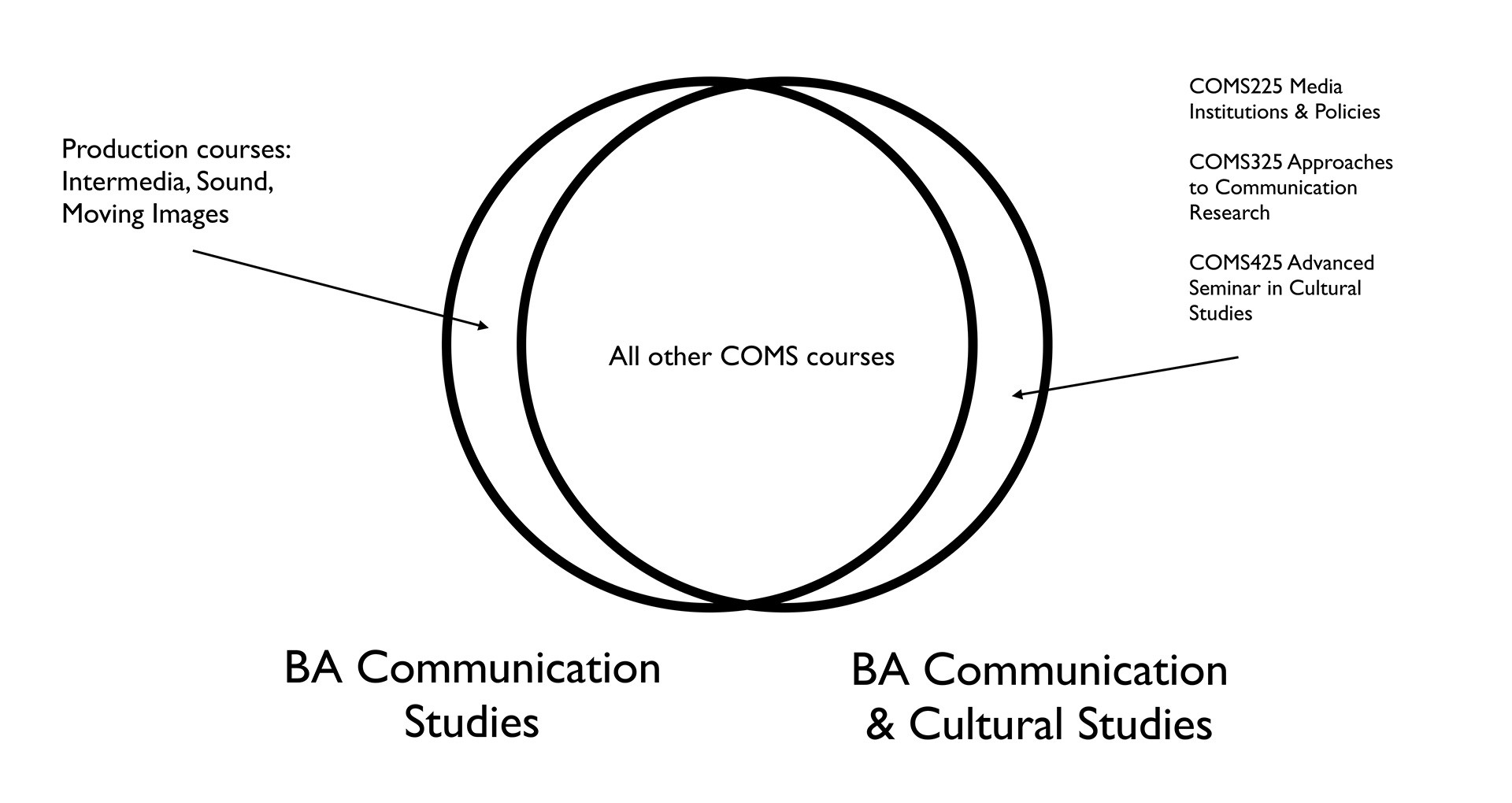 The BA in Communication Studies features media production courses in Intermedia, sound and moving images. Core coures for the BA in Communication & Cultural Studies include COMS 225, COMS 325 and COMS 425.
A Bachelor of Arts degree takes a minimum of three or four years (90–120 credits) of full-time study, depending on your academic background.
Concentrations:
Major in Communication Studies (42 credits)
Specialization in Communication Studies (60 credits) – only available as an option after commencing the Major in Communication Studies