2021-22 Zero Waste Progress
Discover what Concordia is doing to achieve its 2025 zero waste targets.
VISION FOR 2040
By 2040, Concordia will aim to achieve, through a dynamic, integrated, engaged Zero Waste Concordia Program:
90% diversion of material waste from landfill through compost, recycling, and material reuse

50% reduction of total material waste (per full-time equivalent) through programs that encourage low-waste purchasing and materials reuse 
EXPLORE INNOVATIVE SOLUTIONS TO WASTE REDUCTION & DIVERSION
Target
Nudge waste reduction and diversion performance beyond best practices and foster an innovative, curriculum, and research-integrated program
Status
Efforts supporting this target
Digitizing Waste Program:
The zero-waste team is designing a mobile app that uses computer vision to detect waste objects and provide instructions on the most sustainable disposal option at Concordia University

The team is collaborating with a smart waste bin company to embed their system with computer vision to detect items being disposed and provide on-the-spot sorting instructions to campus visitors. In 2021-22, a smart waste bin was installed on the 7th floor of the Hall Building.
The zero-waste team is working to embed campus waste bins with fill-level and weight sensors to capture waste flows and develop models to predict waste production at a community scale

Students in a computer engineering class (COEN-390) collaborated with Zero-Waste Concordia for their class project to create a waste bin fill-level tracker under the name "G-tracker" with a custom app and an inexpensive sensor

An intern through the Experiential Learning program created a very thorough and insightful report about how digitalization can benefit Concordia's Zero Waste objectives by improving data collection
Concordia Precious Plastics Project (CP3) is an innovation project that addresses the plastic crisis by repurposing Concordia University's plastic waste for the communities of Montreal

The Waste Invaders video game was designed and built by a Concordia student sustainability ambassador. It teaches community members how to sort waste at Concordia
Calls to action
Related Sustainable Development Goal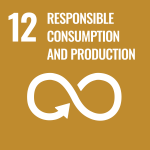 UPSTREAM INTERVENTIONS & CIRCULAR ECONOMY
Target
Continue to support and expand reuse initiatives and create procurement policies & procedures favoring waste reduction and reuse
Status
Cano reusable cup program — launched March 14, 2022
Statistics until April 30, 2022:
Packaging saved: 149
Kilograms of waste avoided: 4.47
Active users: 42
Kilograms of CO2e saved (gHg): 20.86
Concordia University Centre for Creative Reuse 2021-22 metrics
Members: 2735
material out: 7,434 kilograms
Money saved: $100,000
Efforts supporting this target
Calls to Action
Related Sustainable Development Goal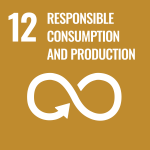 WASTE MANAGEMENT BEST PRACTICES
Target
Bring waste performance to a competitive level, based on comparison with top performing universities, by continuing to implement best practice initiatives
Status
Mask Recycling 2021-2022
Total weight of masks recycled: 3,107 kilograms
Total number of masks recycled: 250,000
Concordia Community Clean-up
Number of community clean-ups organized: 2
Total number of volunteers: 50
Total number of cigarette butts collected: 8,000
Efforts supporting this target
Calls to Action
Related Sustainable Development Goal