Sustainable Food Systems Plan
Our baseline
Students on campus are active advocates for sustainable food. At Concordia, there are:
three student-run cafés and bars
five initiatives providing food to the Concordia community for free or by donation
numerous initiatives that either grow, produce or distribute food and groceries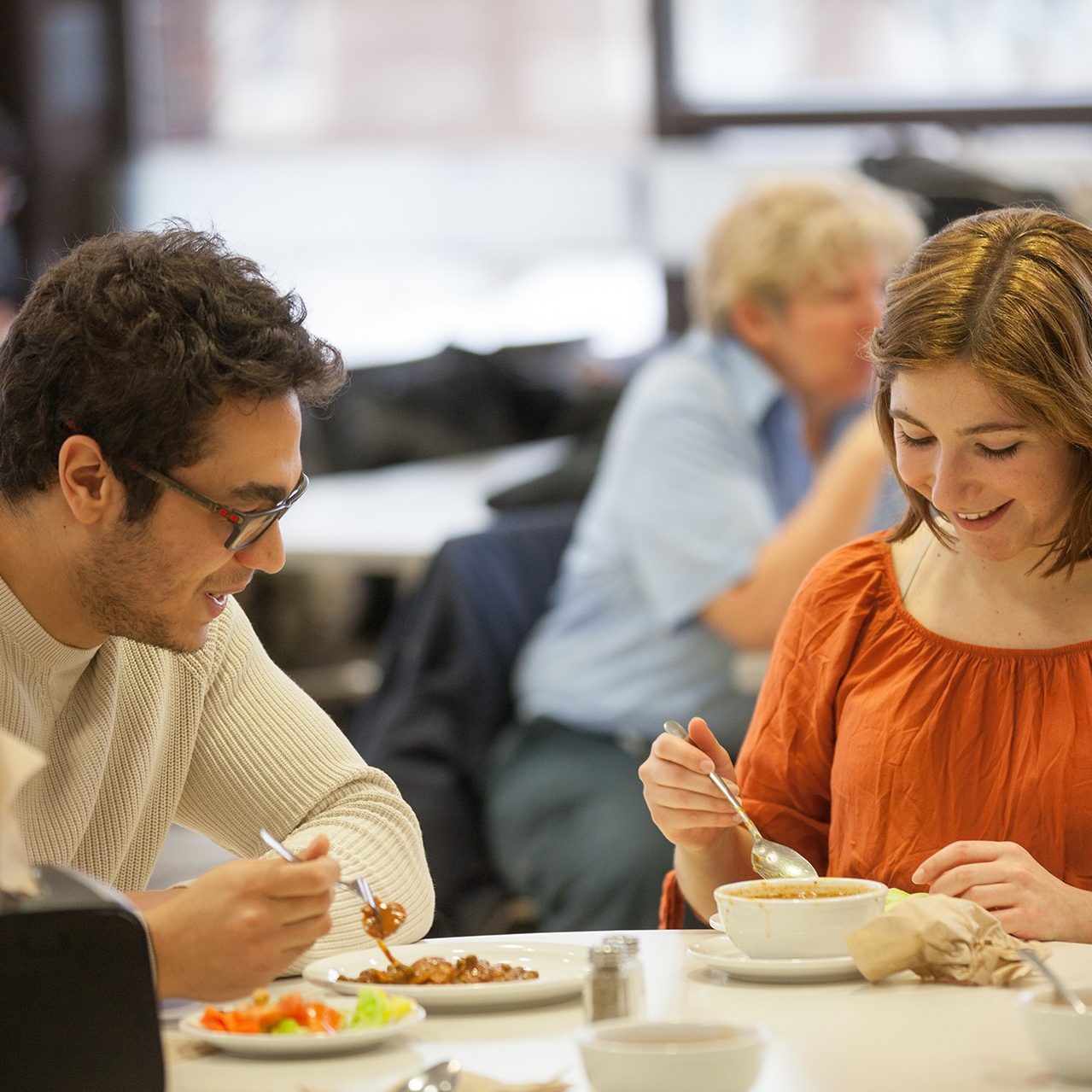 Hospitality Concordia and Concordia Food Services offer:
at least one vegan meal at all times in the dining halls
regular food donations from events through La Tablée des Chefs
an emphasis on certified local and sustainable food, including Local Food Days celebrated once a month
Concordia earned a Fair Trade Campus designation in August 2016, and a Fair Trade committee was formed in 2019 to increase engagement and availability around fair trade on campus.
The Food Advisory Working Group (FAWG) is a multi-stakeholder group coordinated through the Office of the Vice-President, Services and Sustainability. FAWG meets every fall and winter term to share ideas and set targets that better serve the Concordia community.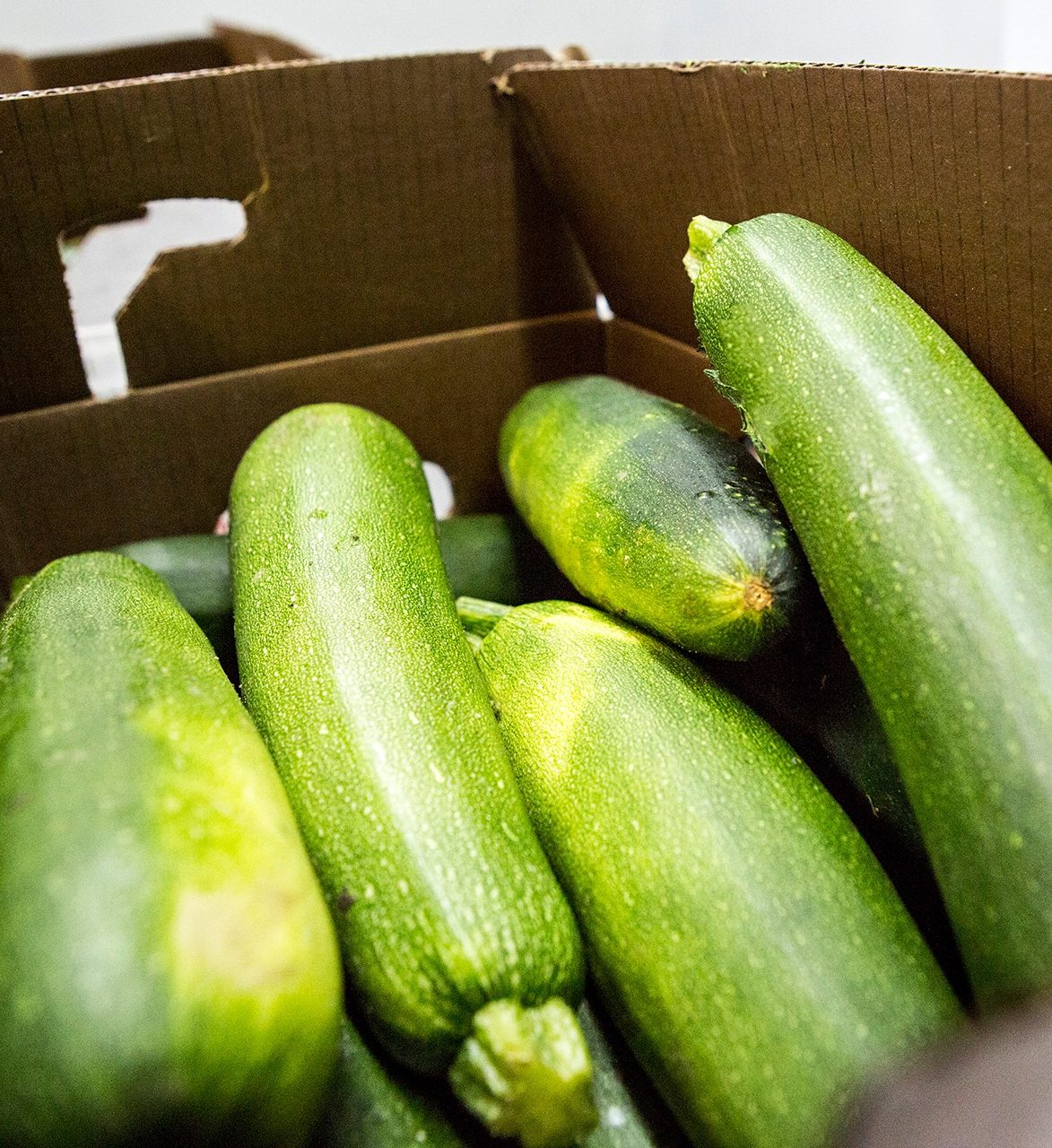 Key five-year targets and strategies
Increase our sourcing of local/sustainable foods to 50 per cent of total purchases in the summer and fall, and 40 per cent in the winter and spring
In collaboration with food service providers, seek vendors that can provide local and sustainable food and liaise them with Concordia Food Services and student-run cafés
In each new Food Services Request For Proposals (RFP), increase the requirement for the proportion of total food purchases that qualify as local / sustainable food
Ensure that environmental and social sustainability is factored into all tenders, agreements and contracts
In each new request for proposals (food services and catering), increase sustainability requirements
Formulate recommendations for the next Beverage request for proposal, including the complete elimination of plastic water bottles from remaining locations on campus
Collaborate on recommendations for targets and goals (i.e. local, sustainable) for student-run cafés
Recognize and reinforce the role of urban agriculture and its beneficial social impacts
Support existing urban agriculture projects and develop a collaborative framework for the evaluation and implementation of new projects
Form a multi-stakeholder working group chaired by the Concordia Greenhouse representatives and comprised of student, faculty and administrative partners to develop a plan and funding model for the future of the Concordia Greenhouse
Enhance promotion, support and education around the sale of campus and community-grown food through farmers markets
In collaboration with our community, introduce sustainable plant varieties in our landscaping: perennial native species, pollinator gardens and edible landscapes
Promote healthy, plant-based, allergen-free and culturally inclusive food choices on campus
Consult our community to find ways and resources to increase our culturally inclusive food options and to support Indigenous food sovereignty
Provide training for chefs and staff in plant-based, allergen-free and culturally inclusive foods
Reduce animal product (meat, poultry, fish/seafood, eggs, dairy) purchases to 30 per cent of the total food budget
Provide increased educational opportunities on campus about the benefits of plant-based eating
Reduce food waste and contribute to food security in our community
Increase access to emergency food resources for our community
Implement a Concordia-wide system for food leftovers donation
Achieve Fair Trade Silver status
Increase Fair trade food options on campus and education around Fair trade purchasing
Create an environment where community members can learn about food, from seed to plate
Develop logistical support, space use protocols, and communications strategies for the fortification and scaling up of campus food groups.
Link our faculty research and expertise in food systems with our operations and programming as a way to ensure many opportunities for students to get involved
Drafting Committee
The committee members below worked between June 2018 and May 2019 to draft the 20-year goals and five-year targets and strategies of the stream plans. Concordia then consulted with key stakeholders to determine the feasibility and impact of their recommendations, which allowed for the prioritization and budgeting of the plans.
Note that titles reflect members' designated roles at the time of their work on the committee.
Chair: Sabrina Lavoie (Executive Director, Budget Planning and Control, Office of VP, Services and Sustainability)
Coordinator: Claudette Torbey (Administrator Food Services, Sustainability & Quality, Hospitality Concordia)
Membership:
Akira De Carlos (Sustainability Coordinator, CSU)
Alison Rowley (Resident Student, Grey Nuns Residence)
Andrew Woodall (Dean of Students, Office of the Dean of Students)
Chesley Walsh/Jackie Martin (Coordinator, City Farm School)
As of April 2019: Megan Mericle (Outreach and Administrative Coordinator, Concordia Greenhouse)
Chiranjeevi Koduri (Representative, GSA)
Chloë Williams (Café Coordinator, Hive Café Solidarity Co-operative)
Donna Craven (Assistant to Associate Dean, Planning and Academic Facilities, FAS; Loyola Staff Representative)
Erik Chevrier (PhD student; Part-time Instructor, Sociology and Anthropology)
Johanne de Cubellis (Associate Director, Hospitality Concordia)
Marie-Josée Allard (Director, Hospitality Concordia)
Owen Moran (Health Promotion Specialist, Health Services)
Ryan Douglass (Manager, Grey Nuns Residence, West Wing, Residence Life Concordia)
Sebastián Di Poi (Internal Coordinator, Concordia Food Coalition)