Climate Action Plan
Achieving carbon neutrality by 2040
Our baseline
We analyze our greenhouse gas (GHG) emissions
All goals and targets in this plan are relative to our emissions in 2014-15, the date of our last GHG emissions inventory. We will be performing regular GHG emissions inventory to track our progress.
In 2014-15, Concordia's total emissions were 18,767 tonnes CO2e:

Emissions from direct (on-site) sources equalled 9,412 tonnes CO2e (-7.2% compared to 2010-11)
Emissions from electricity equalled 248 tonnes CO2e (+16.8% compared to 2010-11, due to a shift towards electric heating systems)

Emissions from indirect sources — such as Concordia students, faculty and staff commuting to and from campus — equalled 9,107 tonnes CO2e (-23.1% compared to 2010-11); please note that we do not currently measure all of our emissions from indirect sources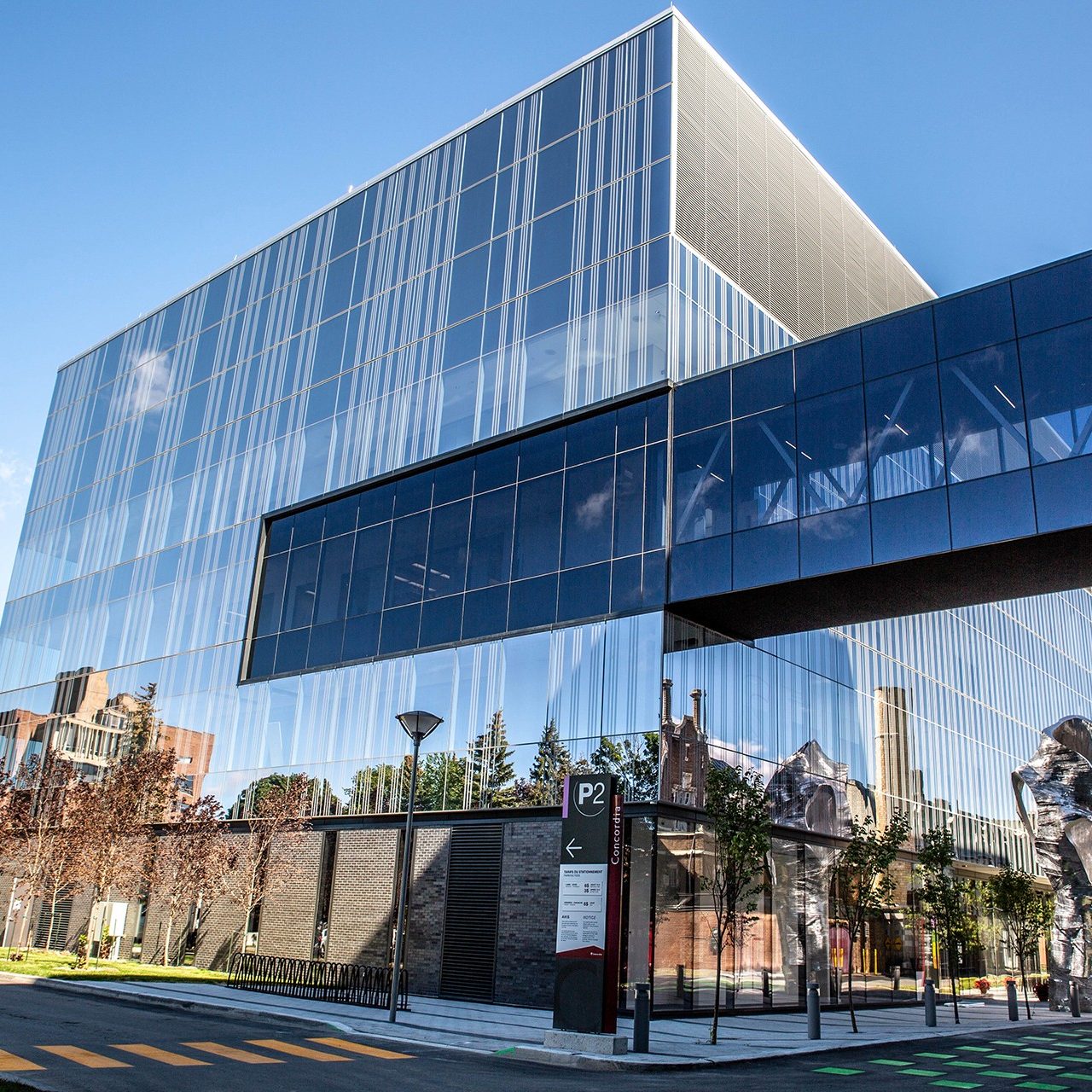 We review and continuously improve our building and energy efficiency
Buildings were responsible for approximately 48 per cent of overall GHG emissions in 2014-15.
We have three LEED certified buildings, with a fourth soon to be added.
Concordia has been ranked the most energy efficient of Quebec's six major universities for 21 consecutive years.
We promote sustainable transportation
93 per cent of students and 84 per cent of employees at Concordia use more sustainable commuting options as their primary mode of transportation, including walking, cycling and public transportation.
The Concordia community has access to a 15 per cent rebate on an annual BIXI bicycle sharing membership every year.
The secure indoor bicycle parking facility at Sir George Williams Campus allows users to keep their bicycles safe and dry.
Our community efforts to promote cycling have been rewarded: both campuses earned Vélo Québec's VÉLOSYMPATHIQUE Silver certification in 2020.
Faculty and staff travelling for work or to attend conferences are encouraged to travel by train to nearby cities (Ottawa, Toronto and Quebec City) and will be reimbursed for their business-class train travel regardless of comparative cost with airline travel.
We invest sustainably:
The Concordia University Foundation became a signatory to the UN Principles for Responsible Investment in 2018. The foundation has a fully integrated Environmental, Social, Governance (ESG) investment policy, which is applied to all its investments.
Key five-year targets and strategies
Incorporate climate planning into our governance and operations
Encourage academic units to adopt policies, plans and procedures that further support campus emissions reductions; provide support and guidelines to do so
Develop a policy that includes green certification and renewable energy for new building and major renovation projects.
Develop official energy management program and incorporate GHG emissions considerations
Define additional sustainability requirements and guidelines and include them in our procurement and travel policies
Reduce emissions from our buildings by 25 per cent compared to 2014-15
Assess which natural gas heating systems are approaching their end of life and plan their conversion to electric heating systems
Test the use of renewable and low-emissions fuels such as renewable natural gas
Launch ESCO (energy efficiency) project to reduce energy use of Concordia's most inefficient buildings, while considering ways to enhance the indoor comfort and environmental quality of indoor spaces
Develop and launch a campaign to engage and educate the campus in energy reduction
Attain Vélosympathique Gold rating on both campuses
Evaluate demand for secure bicycle parking, outdoor bicycle parking and free-service bicycle repair stations, and increase these services as needed
Provide twice-annual bicycle awareness and training events on both campuses and promote safe cycling practices and resources through regular communications
Expand our electric transportation infrastructure — vehicles and parking — to reach 10 per cent of our total infrastructure
Favour electric vehicles when purchasing new vehicles for our campus fleet
Install 82 additional electric parking spots at both campuses and create incentives to use electric vehicles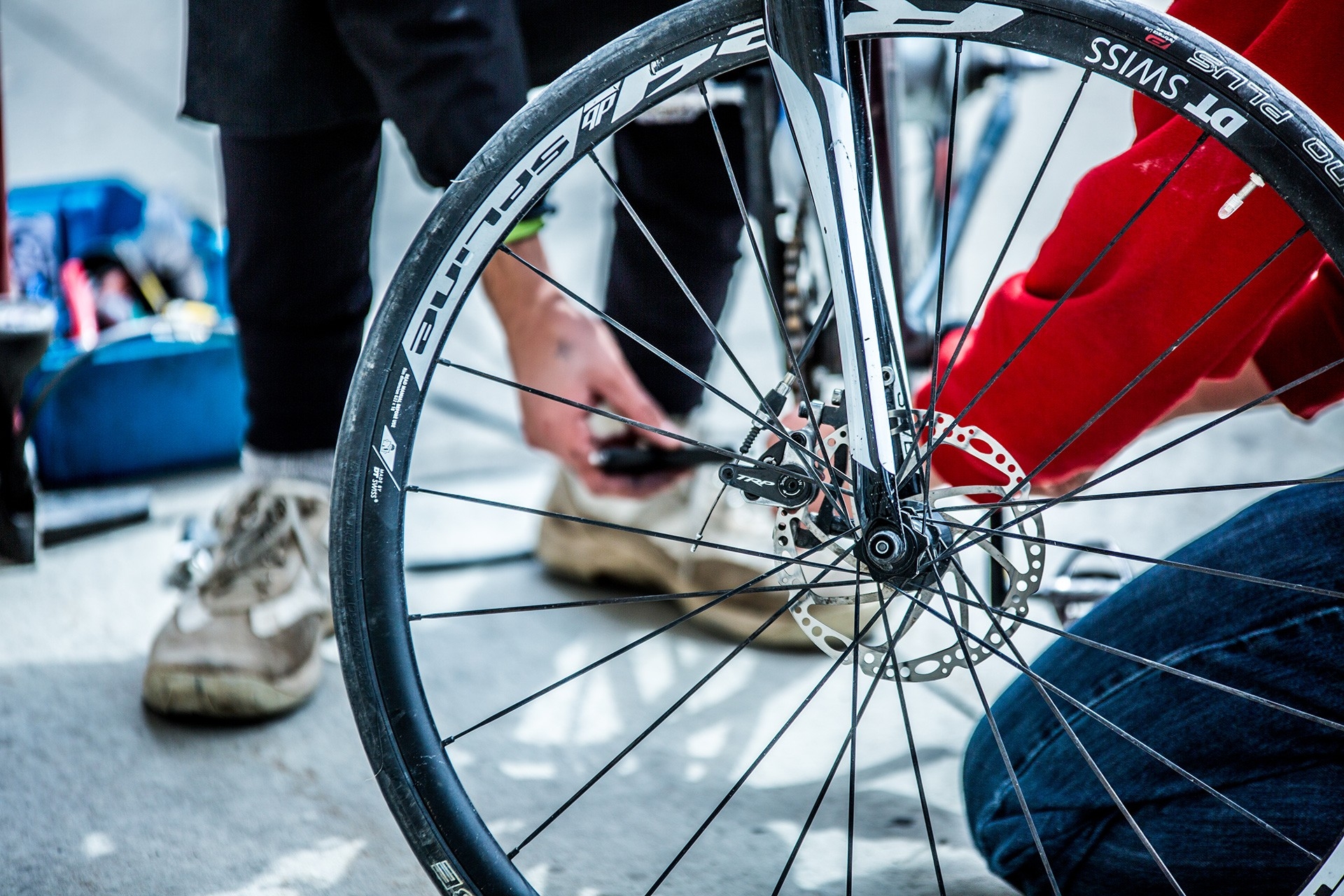 Optimize our web conferencing technologies and support their use by faculty, staff and students
Equip new rooms with web conferencing hardware and software and launch a campaign around the use of web conferencing at Concordia
Encourage options for our staff to work remotely in recognizing the benefits to our carbon footprint as well as to public health, employee wellness and accessibility
End all investments from the Concordia University Foundation in the coal, oil and gas sectors and achieve 100 per cent sustainable investments
Review our Investment Policy to align our activities with our new targets
Participate in conferences, benchmarking activities, and partnerships that align with our targets and offer us opportunities to discuss best practices with other institutions
Communicate regularly and transparently on the deployment of our sustainable investment strategies and our exposure to coal, oil and gas industries
Allocate 10 per cent of the Concordia University Foundation's long-term investing pool to social or environmental impact investments
Integrate sustainability and social impact into the decision-making process for each investment
Develop a comprehensive plan for offsetting our indirect greenhouse gas emissions
Research and evaluate local options for offsetting our emissions in the short and long term
Increase our resilience in the context of a changing climate
In collaboration with community, increase on-campus and off-campus greening efforts and educate about the importance of vegetation in sequestering carbon and reducing urban heat island effect
In order to help us determine our susceptibility to current and future climate change impacts, develop an exposure, resilience and vulnerability assessment
Drafting Committee
The committee members below worked between June 2018 and May 2019 to draft the 20-year goals and five-year targets and strategies of the stream plans. Concordia then consulted with key stakeholders to determine the feasibility and impact of their recommendations, which allowed for the prioritization and budgeting of the plans.
Note that titles reflect members' designated roles at the time of their work on the committee.
Chair: Damon Matthews (Professor, Geography, Planning and Environment; Concordia Research Chair, Climate Science and Sustainability)
Coordinator: Cassandra Lamontagne (Sustainability Coordinator, Office of Sustainability)
Membership:
Amr Addas (Lecturer, JMSB Sustainable Investment Professional Certificate program)
Andreas Athienitis (Professor, Building, Civil and Environmental Engineering; Director, Concordia Centre for Zero Energy Building Studies)
Craig Townsend (Associate Professor, Geography, Planning and Environment)
Dan Gauthier (Building Performance Coordinator, Facilities Management)
Faisal Shennib (Environmental Specialist, Facilities Management)
Hilary Asaba (Buyer, Procurement Services)
Kevin Gould (Associate Professor, Geography, Planning and Environment)
Lucy Szablak (Senior Engineer, Facilities Management)
Marc Gauthier (Treasurer and Investment Officer, Office of Treasurer)
Mark Underwood (CEO, Sustainability Action Fund)
Nicolas Chevalier (Member, Divest Concordia)
Olivier Bemmann (Energy Management Coordinator, Properties Management)
Vanessa Macri (General Coordinator, Sustainable Concordia)
As of January 2019: Emily Carson-Apstein (External Coordinator, Sustainable Concordia)