Concordia launches new knowledge hub, John Molson Perspectives
The platform will act as a data-informed resource for the business community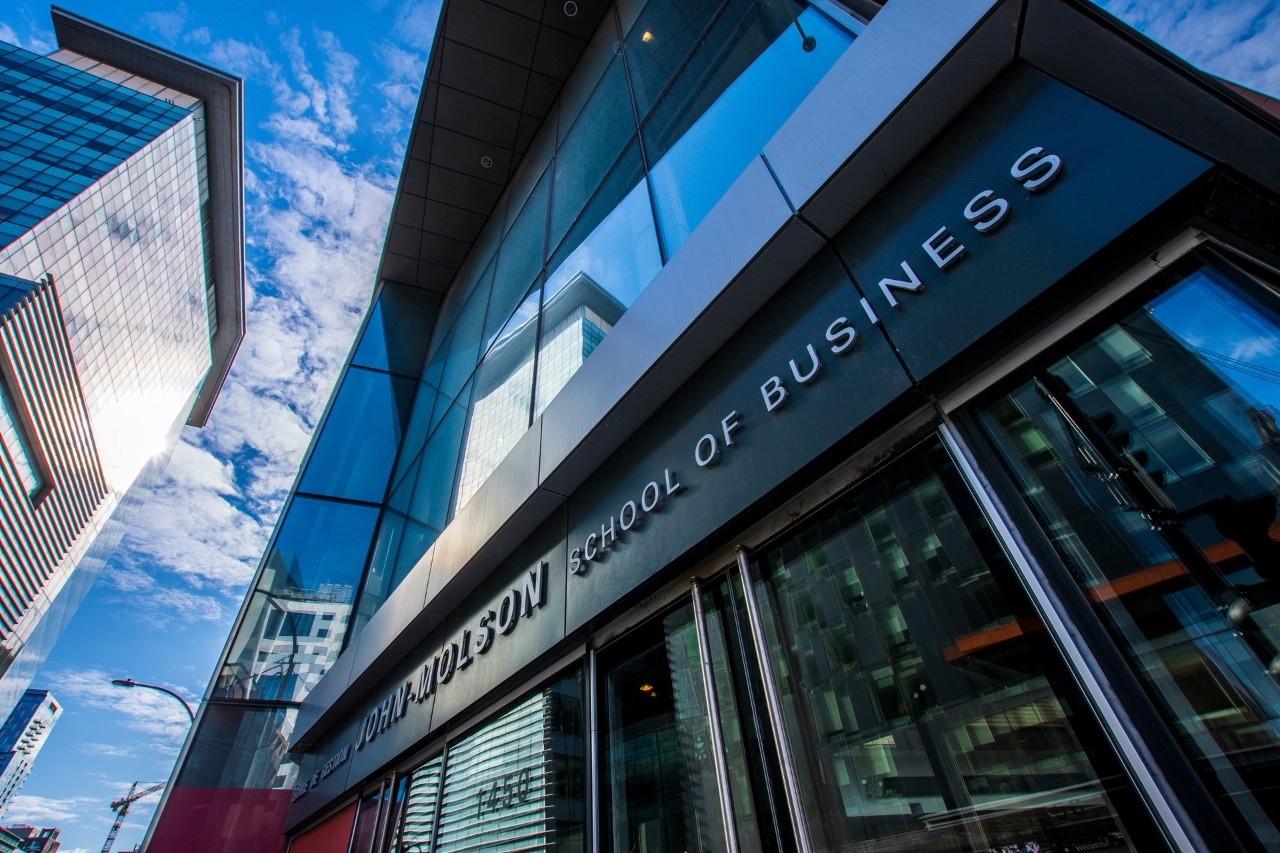 Ehsan Derayati: "We want to offer data-informed, research-backed insights to be shared with executive teams."
The John Molson School of Business at Concordia is about to make business research more accessible to industry and the community at large.
The university's business school is launching a knowledge hub this spring called John Molson Perspectives. The hub will curate a variety of practical research-focused news stories, insights and media written by student and faculty researchers.
The materials are intended for use by the broader business community.
"We want John Molson Perspectives to be the business community's go-to source for the latest research. The hub showcases the John Molson School's notable research-based media footprint and will bolster our brand awareness and recognition," says Anne-Marie Croteau, dean of the John Molson School of Business.
"Our mission is to maximize our social impact. This platform shines a light on graduate-level and ongoing faculty research."
Croteau notes that John Molson Perspectives is a strategic tool that will benefit faculty for years.
A home for 'practical, relevant and impactful' resources
Croteau adds that the platform was made possible thanks to the leadership and vision of two people: Kathleen Boies, John Molson's associate dean of research and research programs, and Ehsan Derayati, senior advisor for innovation and strategic research initiatives.
"The platform addresses a need expressed by our peers and the business community to access the practical output of our research projects," explains Derayati.
"A primary goal is to bridge our research activities and the business community's needs through creating and disseminating practical, relevant, and impactful knowledge. We want to offer data-informed, research-backed insights to be shared with executive teams."
Derayati expresses his gratitude to the John Molson Perspectives editorial board for their support and talent. The board will guide content evolution to facilitate the platform's growth and future development.
The editorial board consists of:
Ehsan Derayati, editor-in-chief
Zeynep Arsel, associate professor of marketing and Concordia University Research Chair in Consumption, Markets and Society
Denis Schweizer, professor of finance
Phase One launched
The first articles featuring John Molson research insights were penned by faculty and graduate students. Writers include Joel Bothello, associate professor of management; Matthäus Tekathen, associate professor and chair in the Department of Accountancy, and Ghalia Shamayleh, 2022-23 John Molson Public Scholar and PhD candidate in the Department of Marketing.
The pieces tackle topics such as international entrepreneurship, telemedicine, coping with unprecedented times and business growth oversights.
The platform also features award-winning articles from faculty, including Claudine Mangen, associate professor of accountancy. Mangen was recognized at the 2022 President's Media Outreach Awards as a top contributor to The Conversation, an independent academic news website.
Future phases of John Molson Perspectives will include a broader set of topics. Content such as student spotlights, faculty-authored business cases and a regular newsletter digest for the broader business community will allow readers to get a taste of trending research.
Concordia community members who wish to submit abstracts or suggestions to John Molson Perspectives can reach the editorial board at perspectives@concordia.ca.
Explore the latest research insights from Concordia's John Molson School of Business at John Molson Perspectives.
---