Success or failure? 2 Concordians reflect on the past year's UN climate and biodiversity conferences
University representatives attended the summits and came back with mixed reviews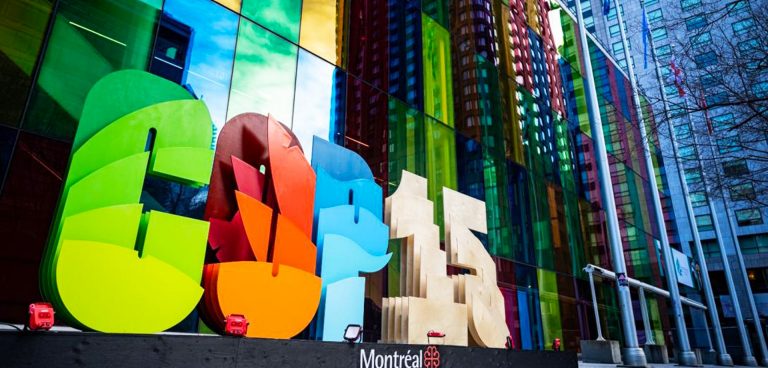 The past year was an important one for climate and biodiversity policy.
In November, more than 35,000 people from around the world gathered in Sharm el-Sheikh, Egypt, for the 27th United Nations climate summit, known as COP27. One month later, around 20,000 people converged in Montreal for the 15th UN biodiversity conference, called COP15.
At both events, prominent Concordia researchers and other university representatives came to observe policy discussions and learn about the latest climate and biodiversity research.
Hopes were high that world leaders would agree on impactful commitments, but Concordians came back with mixed feelings about the effectiveness of these conferences.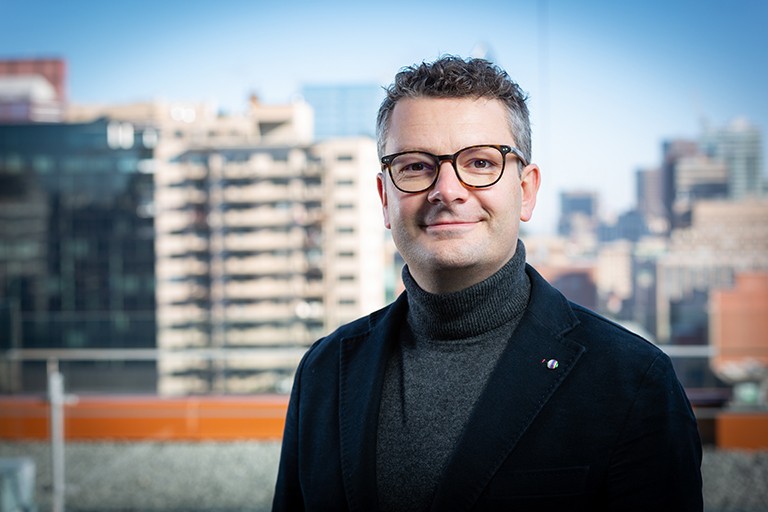 Michael Bossert: "Politicians and nations create policies, but local governments are the doers, the implementers."
COP27 disappointment
Michael Bossert, manager of research innovation and business development at Concordia's Next-Generation Cities Institute, headed the university's delegation to COP27 in Egypt. According to him, the conference was a letdown.
"Negotiators could not agree on a proper monitoring framework that would incite countries to report on their climate impact," Bossert says. "The oil industry and a few countries managed to block such decisions. To me, this is very sad."
Bossert acknowledged that the climate conference led to a major breakthrough with the approval to create a fund to help poor countries most affected by climate change, but he says more work is needed to phase out fossil fuels.
He was also disappointed that youth, civil and Indigenous societies, academia, artists and protesters were completely excluded from the official COP27 negotiations. Only delegates and accredited people were allowed in the main conference area, while the broader public was confined to the "green zone" around 15 minutes away.
"They were kept to the sidelines because they were considered to be potential troublemakers," Bossert says.
To him, the future of climate action lies with cities, rather than global negotiations.
"Politicians and nations create policies, but local governments are the doers, the implementers. They enact practical solutions," he says.
"Cities are developing ambitious goals and coming up with solutions to problems much faster than nations. This is the speed we need to gear up to while enacting change."
COP15 accomplishments
The UN conference on biodiversity, on the other hand, was deemed a success by many.
Emma Despland, professor of biology in the Faculty of Arts and Science, reports that she was pleased with the outcome of COP15.
"I was impressed by the respect given to science, acceptance of evidence of biodiversity loss, commitment, professionalism and constructive attitudes in the negotiations I witnessed," Despland says.
"Despite some watering down of language and concerns over financing, this agreement to protect nature is the strongest we've ever had."
In December, negotiators finalized an agreement with several goals, including conserving at least 30 per cent of land and oceans by 2030 while respecting Indigenous and traditional territories in the expansion of new protected areas.
There is also a pledge to reduce subsidies deemed harmful to nature by at least $500 billion USD by 2030.
"To me, the real concern is over the political will to meet the targets," Despland adds. "Of the targets for 2020 set out in the Aichi (Japan) talks in 2010, only six were partially met and none were completely met."
Universities' role in fighting climate change and biodiversity loss
Both Despland and Bossert believe universities like Concordia have an important role to play in enacting the commitments laid out in UN climate and biodiversity agreements.
Despland notes that the final COP15 agreement calls for "the involvement of all of society to halt and reverse biodiversity loss," which includes universities.
"Many universities are large landowners and need to rethink how to manage their campuses in nature-positive ways."
Concordia is already a leader in sustainable development. The university recently launched Sustainability in the Digital Age, a think tank that brings together subject-matter experts who will explore how digital innovation can help achieve the United Nations Sustainable Development Goals (SDGs).
Concordia committed to supporting the SDGs in 2020. It has since placed among the 100 best universities in the world in the 2022 Times Higher Education Impact Rankings, which tracks the progress of the international higher education sector toward achieving the SDGs.
Bossert maintains that universities have an important role when it comes to climate change because they tend to have a more long-term and neutral perspective. Politicians are looking to the next election period and industry is motivated by their next quarterly review, so they're less able to tackle long-term problems.
"Universities will equip the next generation with knowledge," he says. "They will help form the change-agents and decision-makers of the future."

Learn more about Concordia's commitment to the United Nations Sustainable Development Goals.
---