Concordians hope to see real progress at the 15th UN biodiversity conference
Researcher says Indigenous rights need to be at the forefront of discussions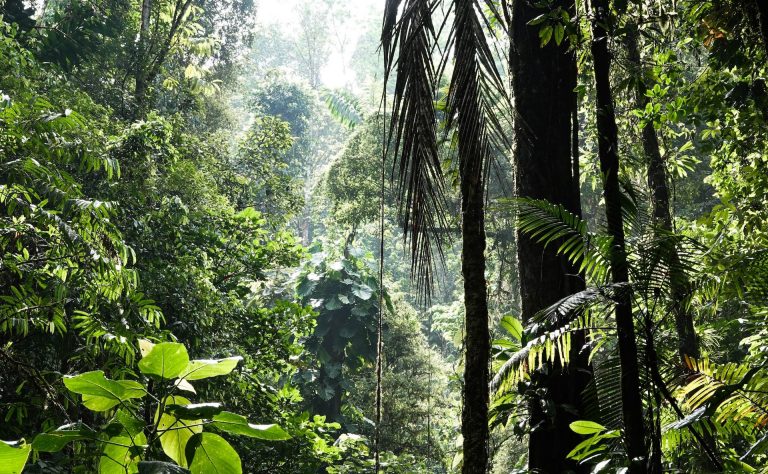 Concordia researchers are joining thousands of visitors from around the world, including heads of state, other dignitaries and protesters, as they converge on Montreal for the United Nations' biodiversity conference.
The 15th Conference of the Parties to the Convention on Biological Diversity, also known as COP15, runs from December 7 to 19. For two weeks, international delegates will gather with the aim of negotiating targets to protect nature for the next decade.
Biodiversity is declining at unprecedented rates globally, which threatens wildlife, ecosystems, human food security and the ability to produce medicine.
Despite strides forward, many countries, including Canada, have failed to meet past biodiversity targets they committed to, including protecting at least 17 per cent of their territories by the end of 2020.
At this year's conference, one of the key global targets will be conserving at least 30 per cent of land and oceans by 2030, also known as 30 by 30.
Concordia at COP15
As a leader in sustainable development, Concordia is sending many prominent biology, geography and sustainability researchers to COP15.
The university recently launched Sustainability in the Digital Age, a think tank that brings together subject-matter experts who will explore how digital innovation can help with the United Nations Sustainable Development Goals (SDGs).
Concordia committed to supporting the SDGs in 2020. It has since placed among the 100 best universities in the world in the 2022 Times Higher Education Impact Rankings, which track the progress of the international higher education sector toward achieving the SDGs.
The university's COP15 delegation includes researchers at the forefront of Indigenous-led conservation like Monica Mulrennan, Concordia's associate vice-president of research, development and outreach, Eleni Panagiotarakou, lecturer in political science, philosophy, and religions and cultures in the Faculty of Arts and Science, and Leila Vaziri, a PhD candidate in geography, urban and environmental studies.
The representatives also include biology and sustainability expert Robert Weladji, professor and graduate program director of biology, Emma Despland, professor of biology, Sarah Turner, associate professor of geography, planning and environment, Rebecca Tittler, lecturer, academic advisor and research administration coordinator at the Loyola College for Diversity and Sustainability, and Julia Aman, lecturer in the Department of Mechanical, Industrial and Aerospace Engineering at the Gina Cody School of Engineering and Computer Science.
A delegation of nine graduate students from the Synthetic Biology Applications (SynBioApps) NSERC-CREATE program will also attend the conference.
Monica Mulrennan: Prioritizing Indigenous land stewardship
Mulrennan, who is also a professor of geography, planning and environment, says she will be paying special attention to the role Indigenous knowledge and rights play in the negotiations.
Mulrennan has supported Indigenous land stewardship for more than 30 years through her research and says Indigenous peoples play a pivotal role in the conservation of biodiversity.
"We've finally recognized that the extensive tracts of land and water that are under the stewardship of Indigenous people are the areas where we still have hope of protecting biodiversity," she notes.
Although Indigenous peoples make up less than five per cent of the world's population, their lands contain 80 per cent of the world's biodiversity.
"This push for protecting 30 per cent of the world's land and water by 2030 needs to include safeguards for Indigenous rights and responsibilities," Mulrennan stresses.
Sarah Turner: 'The Global South can't be expected to carry the world's biodiversity without financial support'
"Biodiversity is in crisis," says Turner, who is also the co-director of the Loyola Sustainability Research Centre.
Turner, who studies primate behavioural ecology, points out that we are losing species, habitats and forests at an alarming rate. She says she hopes well-off countries at COP15 will agree to financially support countries in the Global South to help them meet their biodiversity goals.
"Brazil and the Congo Basin and forests in Indonesia, for example, are hotspots of biodiversity. But countries in the Global South can't be expected to carry the world's biodiversity without financial support from countries like Canada, when, as with climate change, the Global North has been primarily responsible for global biodiversity loss."
Synthetic biology students tackle environmental concerns
Nine graduate students with Concordia's SynBioApps program will be at COP15 to learn how international regulations are developed.
Synthetic biology involves engineering living organisms and biomolecules for novel changes. It is an emerging field that is being used to tackle many environmental problems, like invasive species, contaminant remediation and food insecurity.
With living modified organisms, biosafety and equitable access to genetic engineering technologies high on the COP15 agenda, students will get a chance to learn about international concerns that feed policy discussions in this area.
"If we are to train the technological leaders of tomorrow, they need to be aware of how these transformational technologies will impact the lives of real people and assure that those impacts are not detrimental in any way," says Orly Weinberg, SynBioApps program manager.

Learn more about Concordia's commitment to the United Nations Sustainable Development Goals.
Concordia faculty and researchers interested in attending the next United Nations biodiversity conference are invited to contact Andrew Lang at andrew.lang@concordia.ca.
---