Driving to the Loyola campus for work or classes, to check out a Stingers game, or to work out at the PERFORM Centre gym? Convenient parking is available in one of our three outdoor parking lots on campus with self-serve payment terminals. Check out our daily rates, weekend rates and student permits.
Loyola parking is going cashless and paperless on December 7. Pay with debit, credit, or mobile payments, and enter your license plate at your closest parking payment terminal. Learn more.
Jesuit Parking Lot (P2) – Four 240-volt Circuit Électrique charging stations are available. The cost is $1 per hour of charging in addition to the applicable regular parking rate.
Sports Complex Parking Lot (P7) – One 120-volt outlet is available; this is a simple plug-in outlet that is free to use.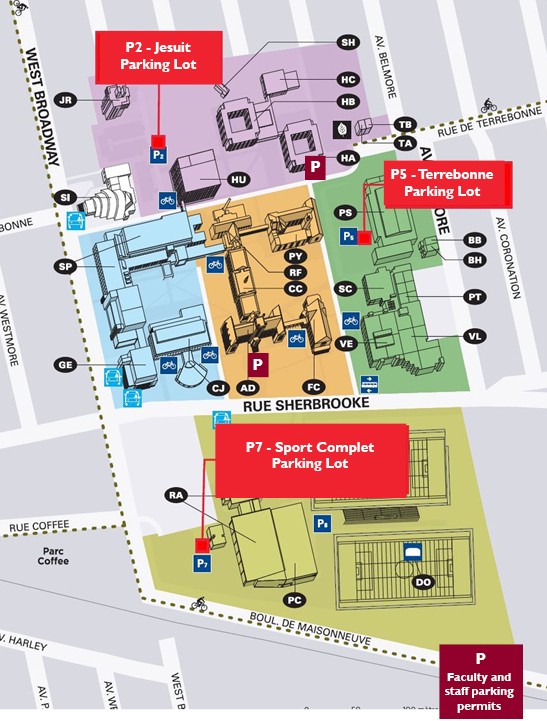 Parking Services can help you organize parking arrangements for larger events or conferences taking place on campus. Visitors and members of the Concordia community planning an event that will require parking on campus must complete the request form at least 10 days prior to the event.