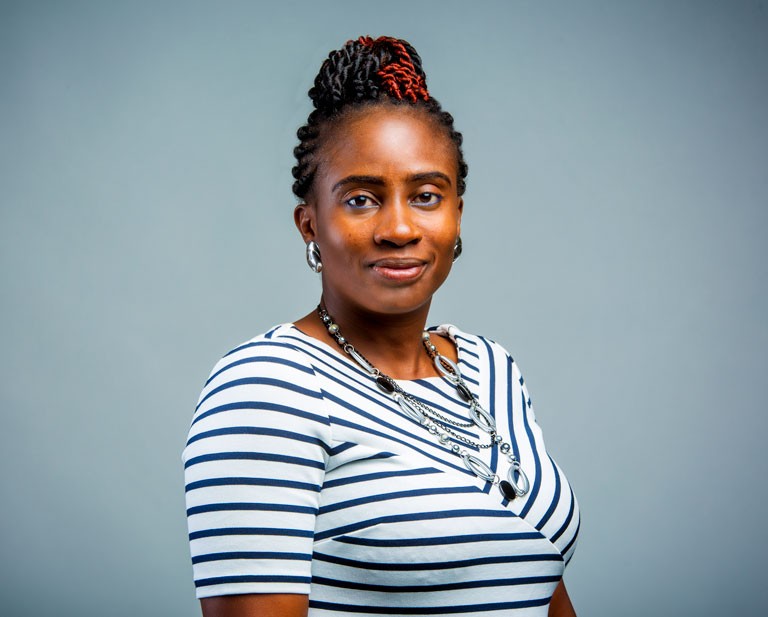 Program: Graduate Diploma in Business Administration (Full-time)
Date of entry: Fall 2019
Graduation date: Summer 2020

Hometown: Ilesa, Nigeria
Languages spoken: English, French, Yoruba
Most recent position: Managing Partner, Business Development & Process Improvement at The Gizmo World & Solutions Limited

Why did you choose John Molson School of Business? It has an impeccable international reputation with enormous networking opportunities transcending beyond Montreal. I needed to shape up my career and academics and I was certain that with the excellent academic integrity at John Molson School of Business, it would be only a matter of time before an improved version of me would be re-launched.
Highlights of the program: Shortly after the program started, I already felt refreshed. There are so many student resources available just for being registered to the program, and all that's available ensures your academic and career success, while keeping a balanced social and family life.
Favourite place in Montreal? Mount Royal; the view of Montreal at the top, "C'est vraiment beau".
Future aspirations? I would love to work with a great team on various projects evaluating user experience and fulfil my bucket list of completing a Doctoral Degree and lecturing at one of Canadian's top universities.

What do you wish you knew before starting the program?: That I shouldn't have been so worried about succeeding. The school got me covered all round with hundreds of GradProSkills, free student resources, the lovely learning and studying environment, I only have to show-up, plug-in and start breathing the air of success all around the university.