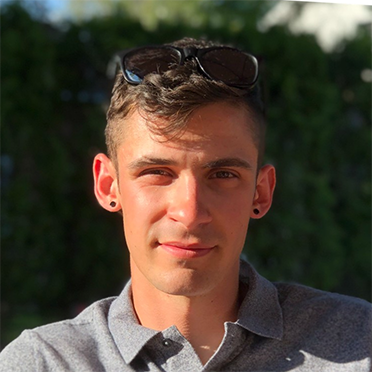 Program: Master of Supply Chain Management (Full-time); PhD in Business Administration (starting Fall 2022)
Term of entry: Fall 2020
Graduation term: Summer 2022

Hometown: Montreal
Languages spoken: English and French
Most recent position: Research Assistant and Teaching Assistant
Why did you choose John Molson School of Business? For my graduate studies, I wanted to attend a school that would prepare me for a career in industry and academia. John Molson's Master of Supply Chain Management (MSCM) program did just that: the practical (and relevant!) coursework helped me gain confidence working in the field, while the thesis allowed me to develop valuable independent research skills. Although I chose to follow an academic path, I know that the door to industry will never be closed, thanks to the school's commitment to teaching state-of-the-art innovation and applications.
Favourite place in Montreal? For food: La Belle & La Boeuf. For drinks: Le Saint-Bock. For a night out: Terrasse Place d'Armes. For all three: Upstairs Jazz Bar.
Future aspirations: Ever since starting my undergrad in 2016, I have wanted to become a university professor. Having completed my BSc ('20) and MSCM ('22), I can now set my sights on what I need to do to make that vision a reality.
What do you wish you knew before starting the program? I wish I had known a bit more about the process and expectations for writing a master's thesis. The setup and timeline are crucial for planning a successful thesis; so learning how to prepare yourself on-the-fly can be challenging. If ever you have any questions, don't hesitate to reach out!