'I'm a digital futurist, creator and innovator'
Journalism veteran Jennifer McGuire goes the Xtra mile in new role at Pink Triangle Press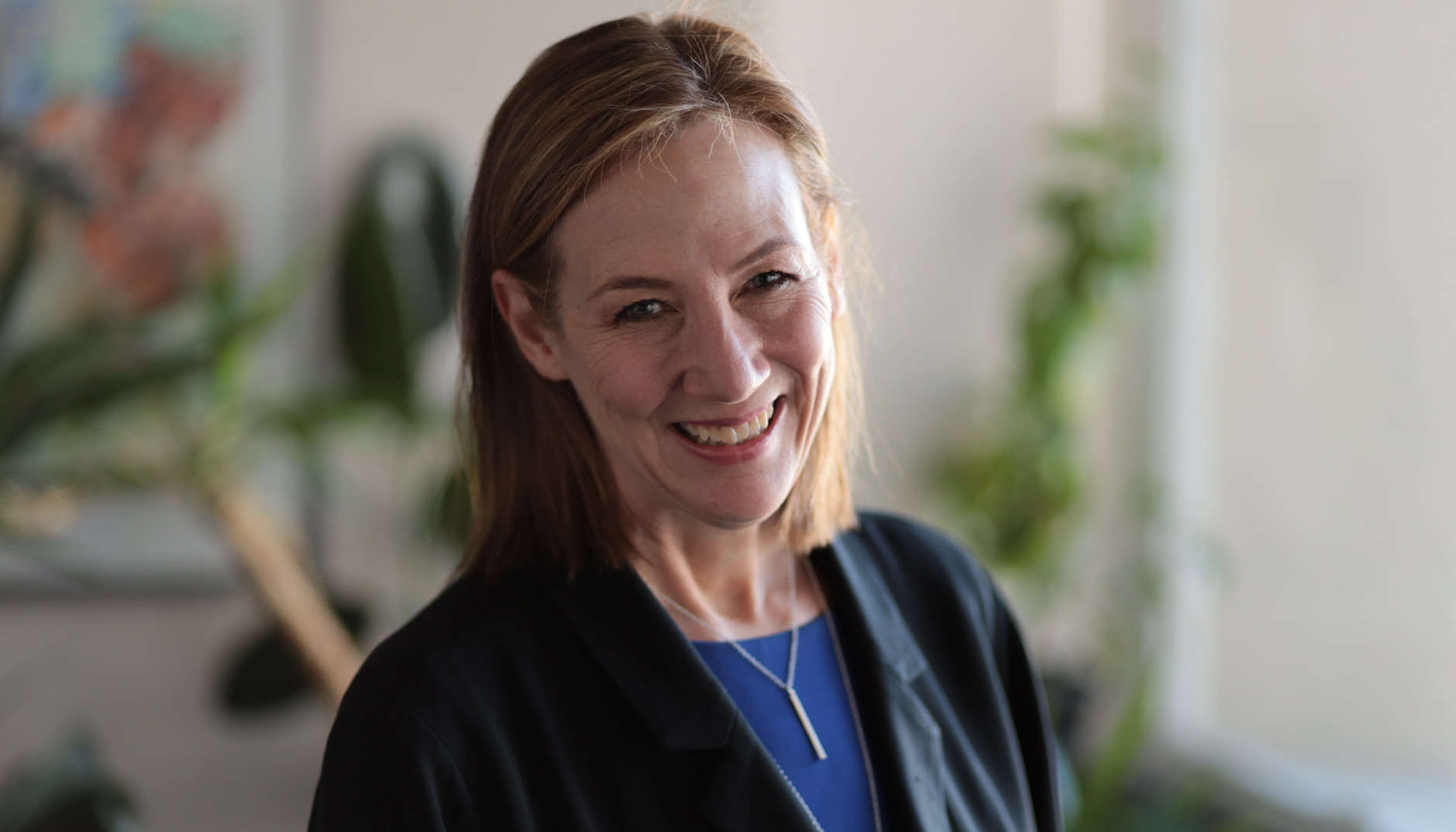 "There's more to do in terms of reflecting perspectives and making sure that we're encompassing the entire breadth of the community with our storytelling," says Jennifer McGuire, chief content officer at Pink Triangle Press. | Photo courtesy: Xtra
Jennifer McGuire, GrDip 88, played a big part in developing both CBC Radio and CBC News but did not downsize her ambitions when she joined Pink Triangle Press as chief content officer this year.
In her new role, McGuire is responsible for the vision, voice and strategy of all content and content-driven product development across platforms at Toronto-based Pink Triangle Press (PTP) which, from 1971 to 1987, famously published the iconic The Body Politic magazine, and today among other things publishes Xtra, the online magazine fast expanding its audience far beyond Canada.
Prior to PTP, McGuire was a visiting fellow with the Reuters Institute of Journalism at Oxford University and held many key roles at the CBC, including the leadership of CBC Radio. From 2009 to 2020, she was general manager and editor-in-chief of CBC News where, under her leadership, shows such as Q, The Debaters, music program Drive, and The Current were developed.
"I had an incredibly rich and varied career at the CBC," says McGuire. "When I look at the milestones, and the work that we collectively did together, I'm incredibly proud. At this stage of my life I wanted something a little bit less in the public eye. I wanted something closer to content, smaller, more nimble and entrepreneurial. And I was really impressed by the scope of content and, obviously, by the legacy of Xtra."
On its website, the non-profit LGBTQ2S+ online magazine and community platform says it aims "to break boundaries, think outside of binaries and build bridges within our communities and beyond."
McGuire fits the bill: she identifies as a cisgender straight woman but is "not the only straight person that works at PTP. Obviously, I have lots to learn, and my colleagues are incredibly generous in helping me understand the lived experiences of communities that I'm not part of.
"What I bring to the table is decades of media experience. I'm a digital futurist, a creator and an innovator."
McGuire sees PTP flourishing in the tough and competitive media environment.
"I'm somebody who's pretty strategic and I like to know that I can see a path to success," she says. "I would say the environment is competitive. But the LGBTQ2S+ community is large, international and diversifying. The segments that make up the queer community are different today than they were 50 years ago, at least in terms of the public discourse.
"So there's more to do in terms of reflecting perspectives and making sure that we're encompassing the entire breadth of the community with our storytelling."
McGuire says studying in the Graduate Diploma in Journalism program at Concordia directly impacted her career in media. "I did an internship at the CBC in Ottawa where, by fluke, I broke a story. The CBC extended the internship, then offered me a job for when I graduated, and that began my career at the CBC."
A hard worker with a strong work ethic, McGuire says there are many great career opportunities in the media business today. Does she have any tips for young journalists?
"Make sure you go to where you will learn from people you respect," McGuire says. "Don't be afraid to move around and bring your voice to the table."
---