Meet Lorraine Carpenter, creator of Cult MTL
The Montreal magazine's editor-in-chief on her years at Concordia and how the pandemic became a time of growth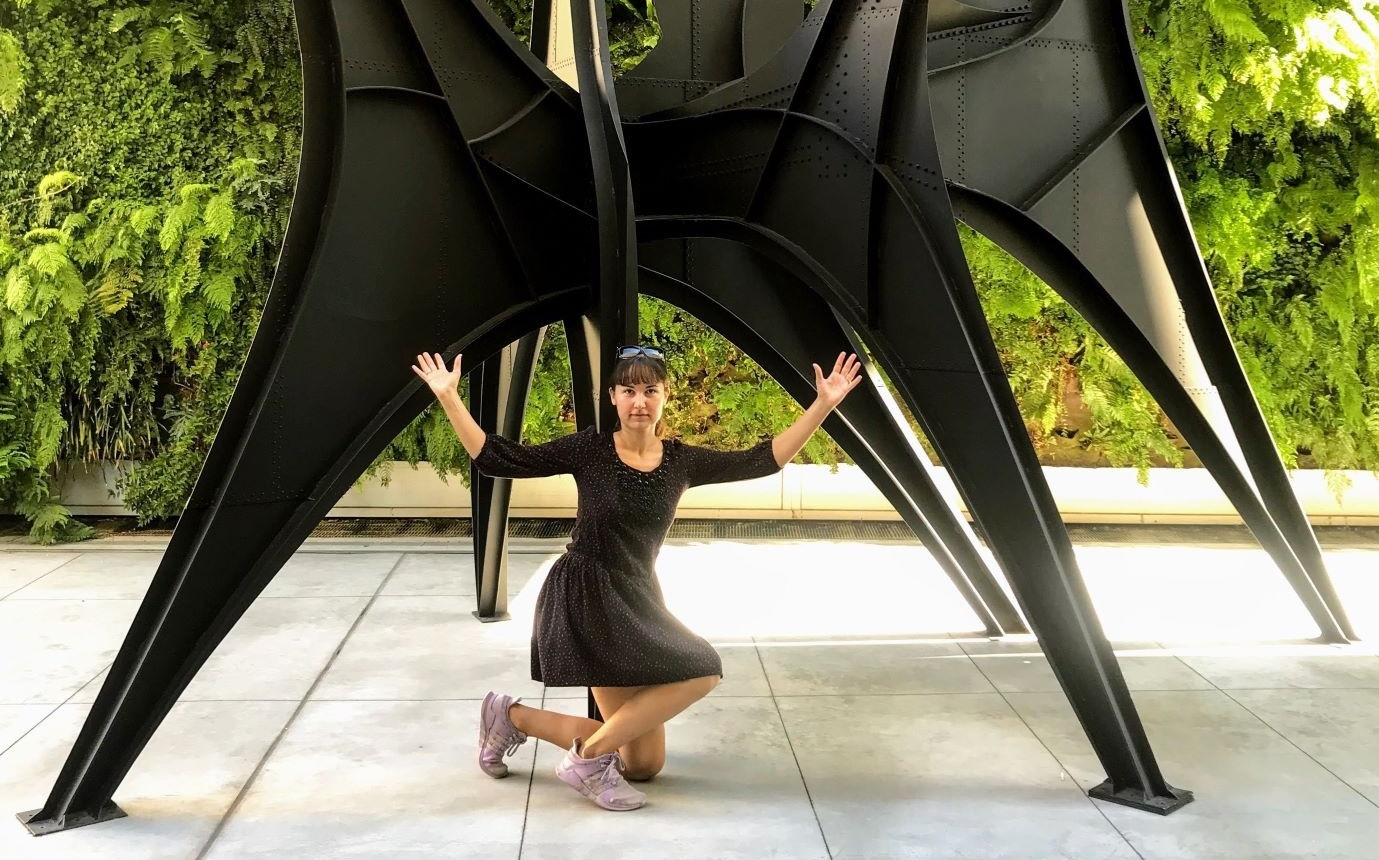 "There have been some interesting full-circle moments with me at Concordia," says Lorraine Carpenter, BA 02, editor-in-chief of
Cult MTL
.
Journalism has always interested Lorraine Carpenter, BA 02, the editor-in-chief of Montreal's online and monthly-print culture magazine Cult MTL.
Whether it was insisting on picking the journalist when playing the Game of Life as a child, or applying a passion for music to zine culture as a contributor and creator after high school, Carpenter wanted to write news and criticism.
Enrolling in a joint communications and journalism program at Concordia in 1997, Carpenter cut her teeth and accumulated clippings writing for The Concordian, an independent newspaper at the university, eventually becoming its arts and entertainment co-editor.
She hit her stride, however, through her journalism program when a one-week internship at the English alternative newsweekly Montreal Mirror turned into 12 years of writing and editing.
Time at the Mirror has been on the resumés of many successful graduates and faculty in its 27 years in print — from journalists Jennifer Ditchburn and Kristian Gravenor to Concordia public affairs advisor Patrick Lejtenyi and assistant professor of journalism Alastair Sutherland — and by the time Carpenter graduated, she had already been writing for the Mirror for a year and a half.
"I became the person who would fill in for other people when they went on vacation, whether it was the arts editor, the music editor, or the news editor," Carpenter says. "I became a fact-checker and copy editor, and ultimately became their music editor."
A new chapter for local news
"There have been some interesting full-circle moments with me at Concordia," Carpenter recalls. "A lot of things came into focus there during those years because of the contacts I was making, the course material, the reason why I'm able to write news, the Mirror internship, and starting Cult MTL."
A publication that Carpenter describes as "at best a spin-off" she co-founded with several Mirror alumni after Mirror's Quebecor ownership announced it would cease publication in 2012, Cult MTL represented a whole new chapter for local independent news.
Striving to create a magazine that was representative of the city through and through, the founders made supporting the city's cultural scene its key mandate, balancing a celebration of Montreal locally with an eye on the city's effect on the rest of the world.
Ten years later, the magazine's cultural footprint has only grown. Whether a Montrealer has grown up in the city or has transplanted from elsewhere to be a student or struggling artist, they've likely sought out the latest copy in one of its 256 pickup points across the island.
That presence expanded during the pandemic.
"During COVID, there were so many months we couldn't print, but we still put an issue together and put it online as a PDF," Carpenter explains. "We gave our regular advertisers — the vast majority of which are local businesses — free advertising for several months as a show of support."
At a time when the pandemic decimated so many industries, which in turn caused so many publications' readerships to plummet, Cult MTL's rose exponentially. Since March 2020, its following on Facebook alone rose from approximately 21,000 to over 700,000 today, the most out of any local publication.
For Carpenter, it's because the magazine fell back on its strengths of supporting local culture and businesses, and it turned to news — something informed by her time at Concordia.
"Having a background in hard news through my studies, I went through long stretches of covering for the Mirror's news editor Patrick Lejtenyi — it was something that was in my wheelhouse," Carpenter says.
"We couldn't cover culture because there was, literally, nothing happening; everyone wanted to know what was happening, where this thing was going, what was closing, reopening, all of it, so we just started covering it."
Somewhere between culture and news
With that growth, Cult MTL has arrived at a unique position, representing both its roots as an alternative cultural magazine as well as a reliable source for Montreal-centric news from a close-knit team of writers.
"When you look at the magazine, you see a niche cultural publication that has a certain kind of audience, although all kinds of people read us," Carpenter says.
"But when you look at the website, there's the argument that outside of being a cultural media publication and an alternative news source, it's an interesting place to be. There's both a mainstream element and an alternative one, too."
---