Concordia marks its 2021 Celebration of Research Excellence
The university honours 41 professors from across all faculties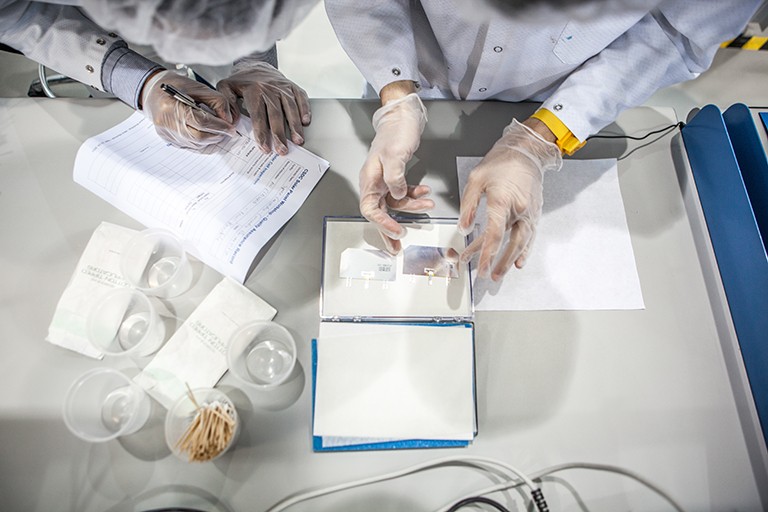 Despite the COVID-19 pandemic, research at Concordia flourished in 2021. The university was awarded millions of dollars in funding and made major additions to further next-generation exploration, and its professors across all faculties earned numerous internal and external distinctions.
This year's Celebration of Research Excellence honours 41 researchers at Concordia. The university also marks the launch of the School of Health, its most transformative initiative in decades.
"One of the university's strategic directions is to 'Double our Research' and the honours earned by these researchers are doing just that," says Paula Wood-Adams, interim vice-president of research and graduate studies.
"They have been recognized on the local and national scales, secured major grants and published substantive research. I'm incredibly proud of their achievements and that Concordia is where they're able to pursue their work, with the support of their faculties and the OVPRGS," referring to the Office of the Vice-President of Research and Graduate Studies.
This year also saw the approval of the university's 25th recognized research unit, the Concordia Materials Characterization Platform, as well as the one-year anniversary of the launch of the Next-Generation Cities Institute, which recently moved into its new space. The university also approved the Applied AI Institute under its research umbrella.
While an in-person event to honour the winners is not possible this year, Wood-Adams says their exemplary achievements are nonetheless deserving of recognition, and she shares her congratulations in a video message, posted below.

See the full list of winners:
2021 Celebration of Research Excellence


Recipients of the Petro-Canada Young Innovator Award

Recipients of the University Research Award
Category A

Category B

Category C

Other Research Chairs
Concordia University Research Chairs

Distinguished University Research Professors

Canada Research Chairs
Research awards and distinctions from external organizations
Read the story about the 2021 Concordia inductees to the Royal Society of Canada.

University-recognized research units and infrastructure platforms

Read the story about the CMCP's launch.

Learn more about Research at Concordia.
---