HOME TO CUTTING⁠-⁠EDGE RESEARCH INSTRUMENTS
The Concordia Materials Characterization Platform (CMCP) is a comprehensive research platform for studying the structural and chemical characteristics of materials.
Equipment access
CMCP welcomes clients from across the scientific community, universities, research institutes and industry.



Research infrastructure funding provided by: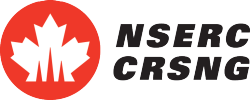 We acknowledge the support of the Natural Sciences and Engineering Research Council of Canada (NSERC).
Nous remercions le Conseil de recherches en sciences naturelles et en génie du Canada (CRSNG) de son soutien.