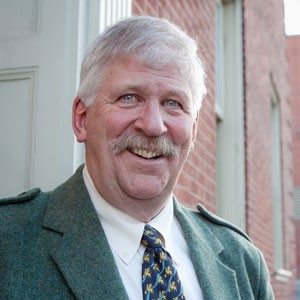 Awards & Distinctions
Great Concordian Alumnus/Alumna of the Year
Sir George Williams' very own beer connoisseur
Peter McAuslan, BA 72, forever changed the Quebec beer landscape by founding the brewery that bears his name. A graduate of Sir George Williams University, one of Concordia's founding institutions, he first worked as a community organizer for the YMCA before occupying a number of administrative positions at Dawson College.
He had been brewing his own beer for more than two decades when he decided, in the late 1980s, to dedicate himself to a passion that had been with him since his undergraduate years.
In 1988, McAuslan and his wife, Ellen Bounsall, founded McAuslan Brewing, known for its award-winning St-Ambroise and Griffon brands. As president and CEO of the company, he supported various non-profit organizations, including the St. Andrew's Society of Montreal and the Empress cultural centre. The Montreal Film Festival, the Montreal Fringe theatre festival and the Montreal Celtic Festival have also benefited from the support of McAuslan Brewing.
In 2013, the couple announced they had sold the company to Les Brasseurs RJ and semi-retired in the Eastern Townships.
"I have started a small hop yard, have a maple bush, a large vegetable garden to keep me busy as well as community and business interests. I will have time to enjoy the pleasures of home brewing again," McAuslan explains.
The beer connoisseur has remained an active member of the Concordia University community.
He served as co-chair for both Homecoming 97 and the Alumni and Friends Division of the university's Campaign for a New Millennium. He was also president of the Concordia University Alumni Association (CUAA) from 2000 to 2002.
Naturally, he organized several Brewer's Dinners and Beer Tasting events, which helped raised funds for scholarships offered by the CUAA. In 2009, he earned the Alumni of the Year award. He is also the recipient of an Award of Distinction from the John Molson School of Business.
More about Peter McAuslan