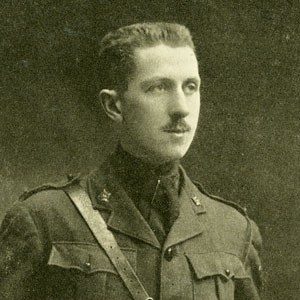 Awards & Distinctions
Great Concordian Loyola Medal
'The most important Canadian in history'
Born in 1888, the Right Honourable Georges P. Vanier, BA 06, lived through Canada's most trying times. A graduate of Loyola College, one of Concordia's founding institutions, he fought valiantly with the 22nd Battalion of the Canadian Expeditionary Force during the Great War, losing his right leg during the conflict.
He returned home with a Military Cross and a Distinguished Service Order — among other medals and decorations — for his bravery and contributions to the war effort.
Vanier helped pioneer Canada's diplomatic service during the interwar years by serving with the military delegation at the League of Nations, acting as secretary to the High Commission of Canada in London, and leading the country's legation in France.
The outbreak of the Second World War forced him to leave mainland Europe although he maintained contact with Charles de Gaulle's Free France and other governments in exile. He returned to Paris in 1944 as Canadian ambassador until his retirement nine years later. He was brought back into active public life in 1959 when he became Governor General of Canada, an office he held until his death in 1967.
In 1998, Maclean's named Vanier the most important Canadian in history. "Vanier was Canada's moral compass as governor general, an unquestioned man of probity and honor," explained J. L. Granatstein to the readers of the Canadian weekly.
It was with great pride that Loyola College welcomed back Canada's top citizen in the early 1960s. Vanier had graduated as valedictorian in 1906, winning the Gold Medal for General Proficiency in Philosophy. He was invited back to his alma mater in 1963 to receive another medal. This one bore the inscription "Insignus Ductu et Rebus Gestis" (For Outstanding Leadership and Achievement).
In 1963, Vanier became the first recipient of the Loyola Medal, conceived to honour exceptional individuals "whose character, genius and philosophies have illustrated the ideals of the Catholic Church, contributed to the arts and sciences of Canada, and enriched the heritage of humanity at large." Without a doubt, Governor General Vanier was a worthy recipient for the inauguration of this award.