Notable Concordian
George Lengvari, Jr.
BA 63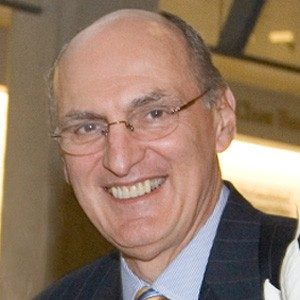 Awards & Distinctions
Great Concordian Chancellor's Builder Humberto Santos Award of Merit
Sports are a critical part of the university experience. I want to pass this on to the student athletes of tomorrow.
Athleticism and business acumen run in the family for Concordia graduate George F. Lengvari, Jr., BA 63.
His uncle, Ferenc Csik, was a swimmer who won gold in the 100-metre freestyle at the 1936 summer Olympics in Berlin, Germany. His father, George Lengvari, Sr., set a Canadian swimming relay record — at age 82!
Lengvari, Jr. is an accomplished athlete in his own right. An agile basketball player, he was instrumental in energizing the sports scene at Loyola College, one of Concordia's founding institutions.
He brought the Loyola Warriors men's team to its first Ottawa-St. Lawrence basketball title in the 1962-63 season. For his leadership on and off the court, he was named most valuable player that year.
His athletic prowess has also cemented him into Concordia lore — he was inducted into the university's Sports Hall of Fame in 2011.
After graduating from Concordia's Department of Economics, Lengvari, Jr., completed a law degree at McGill University. He practiced international fiscal law in Montreal from 1968 to 1994. From then until 2009, he was vice-chairman of Weider Health and Fitness.
More than just a sports figure and savvy businessperson, Lengvari, Jr., served on Concordia's board of governors from 1993 to 2000. He helped launch a Concordia alumni chapter in London, England, his current place of residence.
Lengvari, Jr., is behind the Dr. Ben Weider Bursary Endowment, established in 2002. He has also provided vital support to the Loyola Refectory Restoration and Concordia's athletic facilities.
For his unwavering support of Concordia, Lengvari received the Humberto Santos Award of Merit in 2002. It honours alumni who have made lifetime contributions to the university community.
In 2021 Lengvari made what is believed to be a first in the history of Canadian university sports philanthropy: a simultaneous million-dollar gift to multiple alma maters.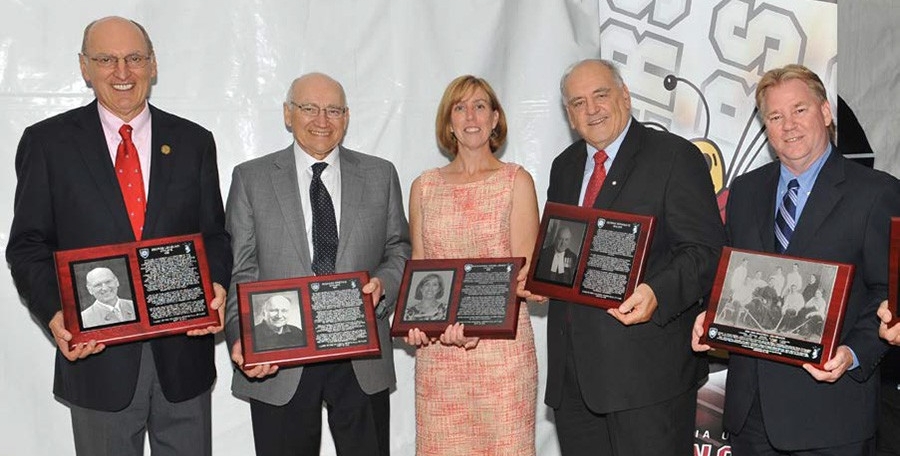 George Lengvari, Jr. (far left) is inducted into Concordia's Sports Hall of Fame in 2011.
More Great Concordians