Concordia Firsts - 1990s
Highlights of what we achieved in the 1990s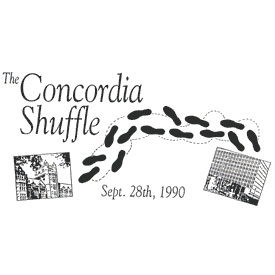 Concordia holds its first Shuffle — an intercampus walkathon — and raises $17,657 towards scholarships and bursaries for students.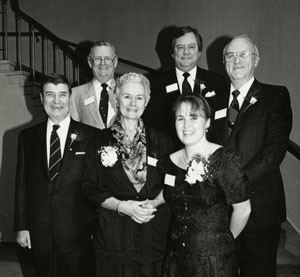 The Concordia University Alumni Association bestows its first Alumni Recognition Awards on outstanding Concordians.
Frank Chalk, a Department of History professor, and Kurt Jonassohn, an emeritus professor in co-publish the landmark textbook The History and Sociology of Genocide: Analyses and Case Studies (Yale University Press).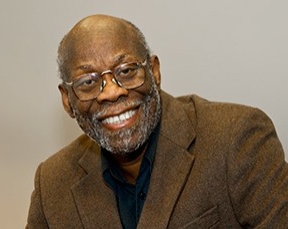 In the early 90s, Clarence Bayne — a professor emeritus of the John Molson School of Business — is part of the team that first goes to Montreal Mayor Jean Doré to advocate for the city to recognize Black History Month. He has been recognized for his contributions as a builder in Montreal's Black and Caribbean community many times, including receiving the Dr. Martin Luther King Jr. Achievement Award.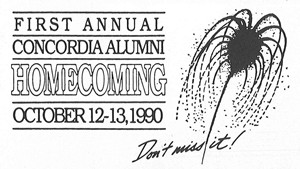 Advancement and Alumni Relations hosts Concordia's first Homecoming festivities that welcome graduates back to campus.
More than 200 students land jobs as Concordia launches Quebec's first work-study program.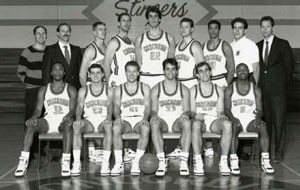 In a slam dunk performance, the Stingers net the Canadian Interuniversity Sport (CIS) men's basketball national championship title — the first Quebec team to achieve this feat.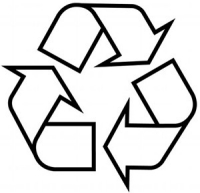 For the first time, recycling bins are introduced to Concordia's Sir George Williams Campus.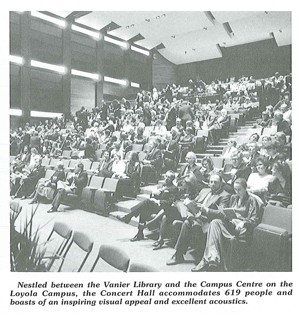 In one of the first major milestones in the revitalization of Concordia's Loyola Campus, the Oscar Peterson Concert Hall opens.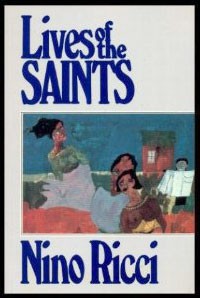 Nino Ricci, MA 87, becomes Concordia's first graduate to win a Governor General's Award for Fiction, for his novel Lives of the Saints.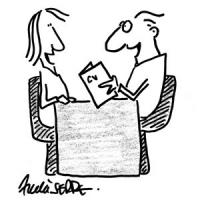 Advancement and Alumni Relations' Mentor Program — which pairs career-minded students with advice-dispensing graduates — holds its first mentor-protégé meetings.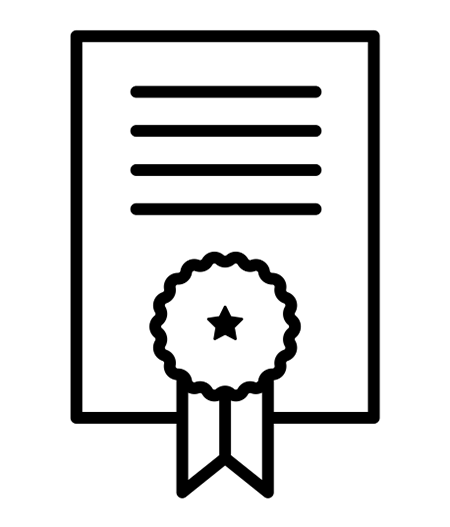 Concordia launches the Scholarship Endowment Fund to attract, motivate and retain greater numbers of top-notch undergraduates.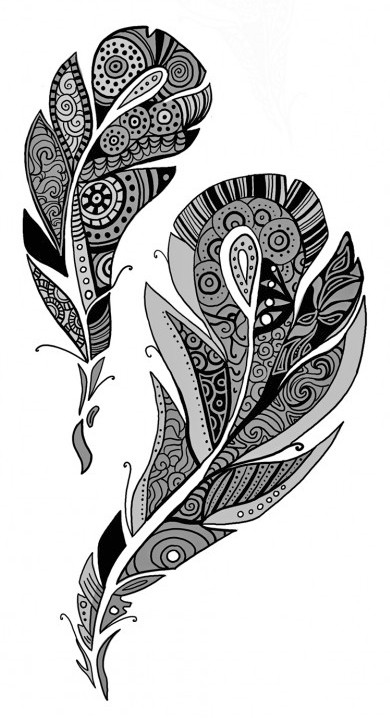 In its first key foray to better understand the needs of native students, Concordia establishes the Native Research Project.
An interdisciplinary team from the Faculties of Commerce and Administration and Arts and Science represent Canada at the world's first full-scale model UN in Poland.
The team earns more awards than any other competing university.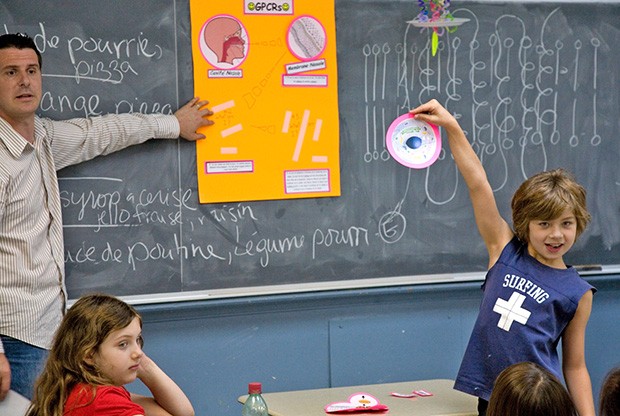 The Faculty of Arts and Science graduates its first student from the master's program in child studies.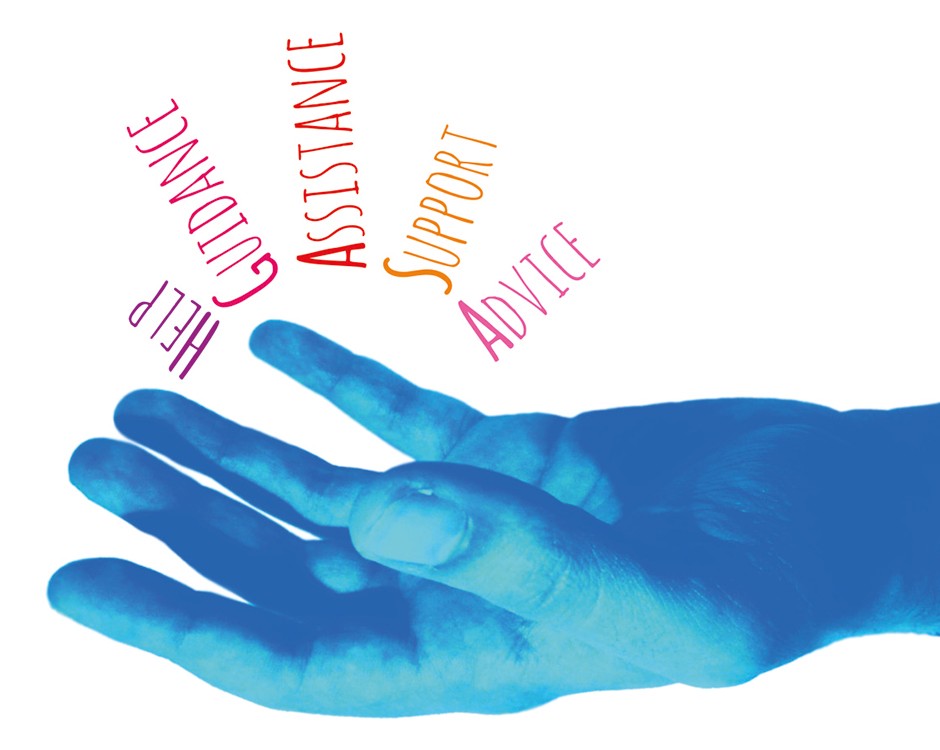 Concordia appoints its first officer to the newly created Office of Sexual Harassment.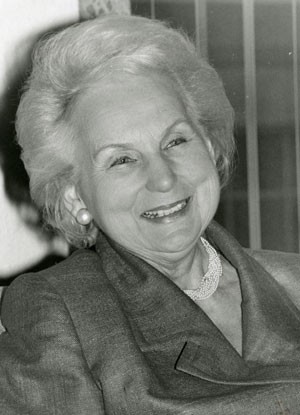 Former Governor-General Jeanne Sauvé becomes Concordia's first woman chancellor.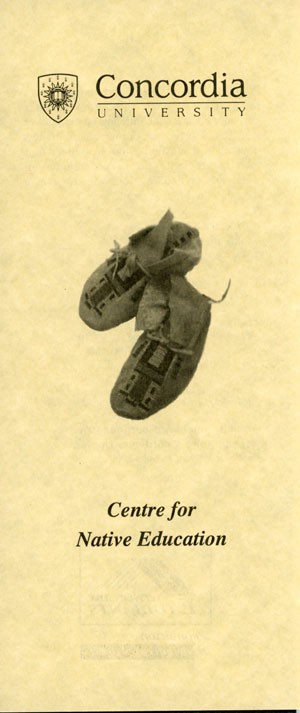 The Concordia Native Students Centre is established. The unit becomes the Centre for Native Education in 1994 and devotes itself to the support of First Nations, Métis and Inuit students.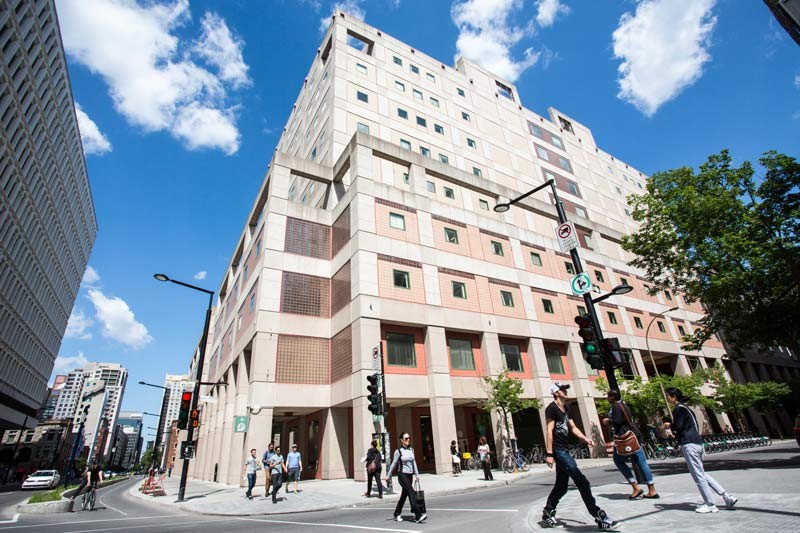 The library on Concordia's Sir George Williams Campus moves to the new J.W. McConnell Building from the Norris Building, which closes this same year.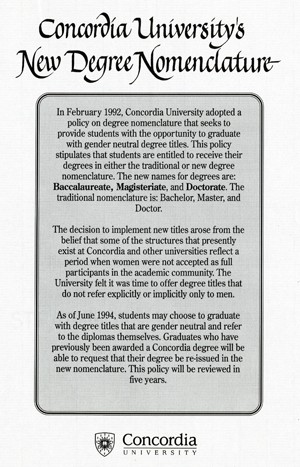 Concordia adopts a policy on gender-neutral degree nomenclature so that students can receive their degrees with traditional or the new nomenclature: Baccalaureate, Magisteriate, and Doctorate.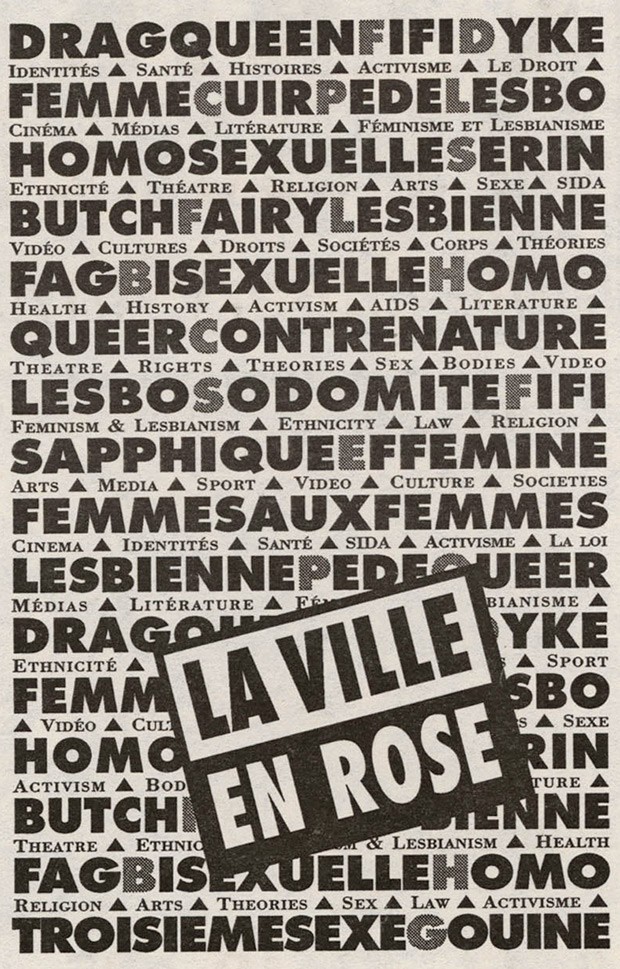 In a Quebec first, Concordia hosts La Ville en Rose, a conference on lesbian and gay studies.
The world's first international aviation MBA program takes flight at Concordia.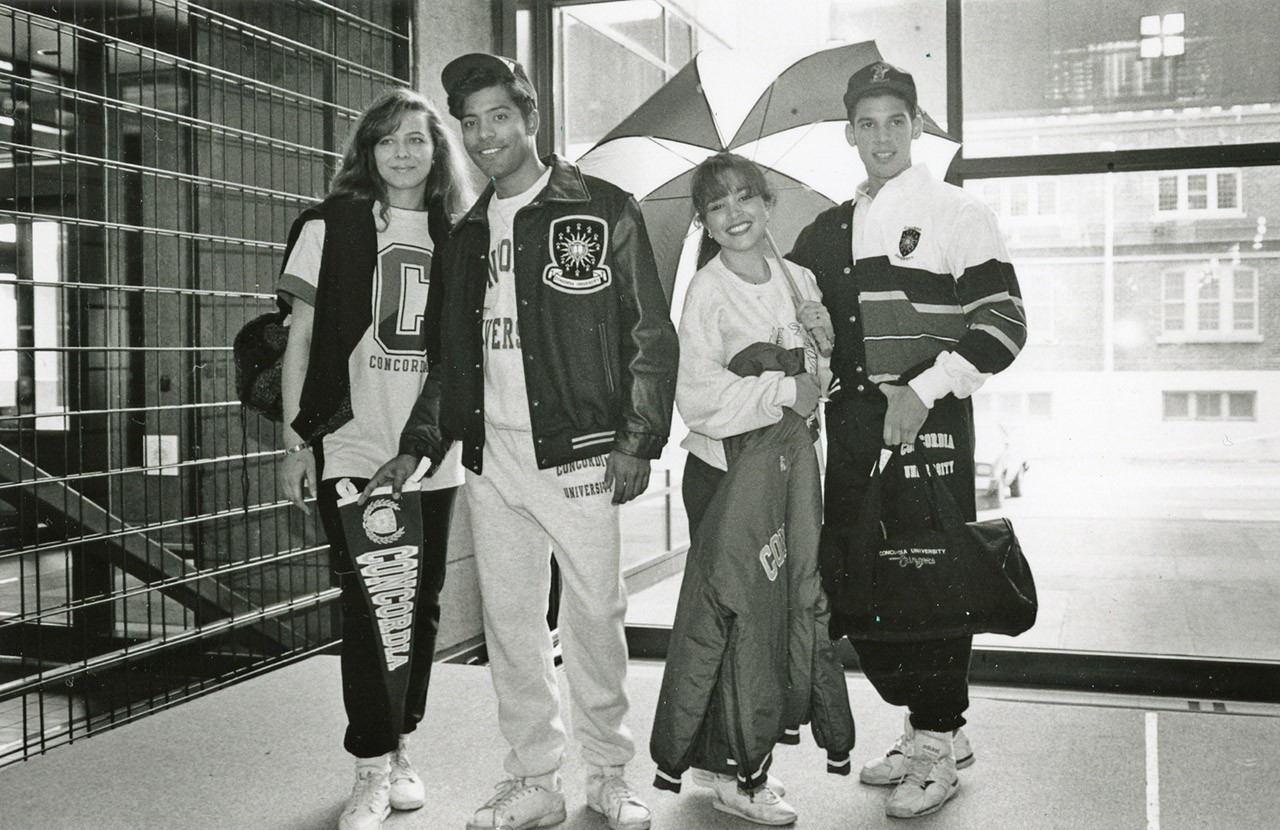 Concordia holds its first Open House and welcomes more than 2,500 visitors.
Nevine Fateen becomes the first recipient of a BA in Recreation & Leisure Studies.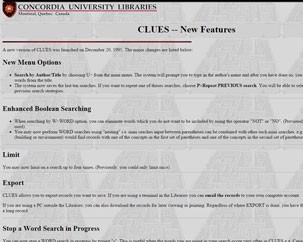 Concordia Libraries launch CLUES, the university's first online public access catalogue.
A $7,500 research grant from professor Lawrence Bessner leads to the establishment of the Centre for Small Business and Entrepreneurial Studies' Minority Institute.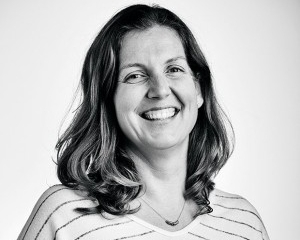 Barely 21 years of age at the time, Marjolaine Tremblay was recruited by George Lucas's company, Industrial Light and Magic, when she was a few courses shy of completing her BFA at Concordia.
She became "the youngest animator and the first Quebecer on staff." Today, Tremblay's IMDB profile counts more than 80 credits spanning some of Hollywood's most recognizable movie franchises, including Episode I of the Star Wars prequel trilogy.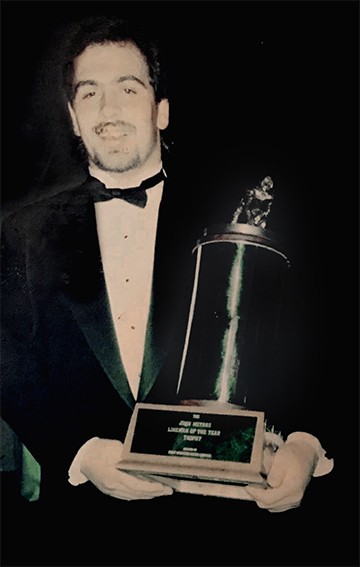 Stingers lineman Paul Chesser, BA 94, GrDip 97, becomes the first Concordian to win the J.P. Metras Trophy as the most outstanding lineman and Canadian first-team all-star from U Sports (formerly Canadian Interuniversity Sport).
Within the context of Interdisciplinary Studies in Sexuality at the Mel Hoppenheim School of Cinema, Concordia appoints its first task force on gay and lesbian life.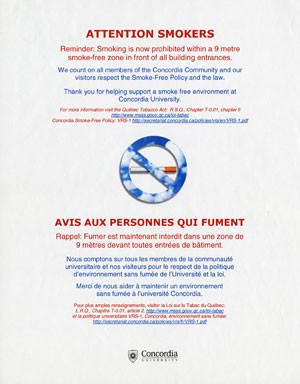 In a health and safety first, Concordia bans smoking across its campuses.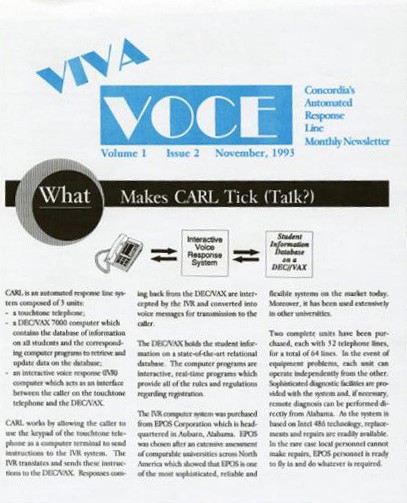 Concordia launches CARL, its first automated registration telephone line.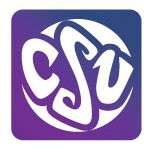 A successful referendum is held to change the Concordia University Students Association to the Concordia Student Union.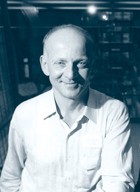 In a Canadian first, cinema professor Thomas Waugh develops Concordia's AIDS course, HIV/AIDS: Culture, Social and Scientific Aspects of the Pandemic.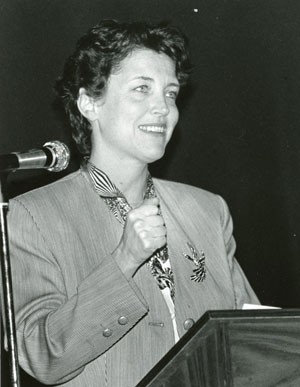 The Faculty of Commerce and Administration (now the John Molson School of Business) hosts Concordia's first Women and Work Symposium.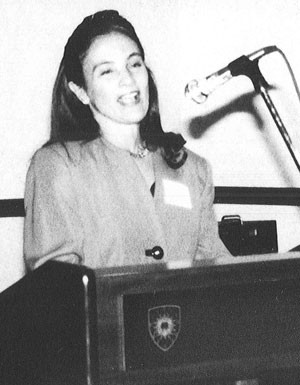 The Concordia Council on Student Life bestows its first Excellence in Teaching Award on professor Bluma Litner.
Students of the world's first Aviation MBA degree — from the Faculty of Commerce and Administration (now the John Molson School of Business) — graduate at Concordia.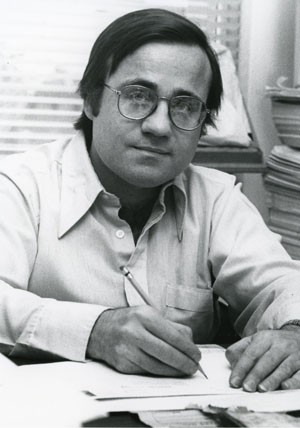 Finance professor Lawrence Kryzanowski becomes the first winner of the Prix ACFAS Caisse de dépôt et de placements du Québec for his contribution to research and institutional portfolio management.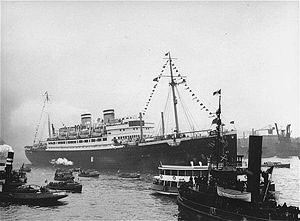 Tehran-born alumnus Maziar Bahari, BA 93, directs The Voyage of the Saint Louis, the first film on the Holocaust made by a Muslim.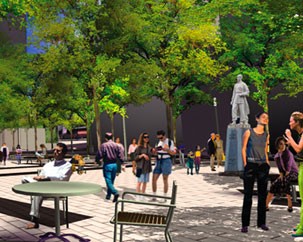 The first official references to "Quartier Concordia" emerge as the Board of Governors approves a multi-million dollar project to revitalize Sir George Williams Campus.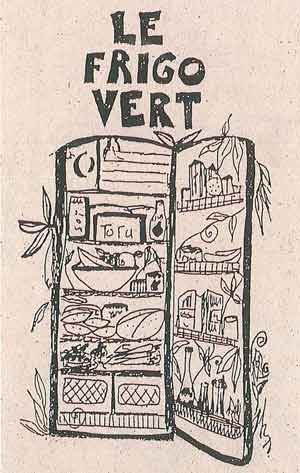 Students open Le Frigo Vert on Sir George Williams Campus. The low-cost organic food co-operative is the first of its kind in Canada.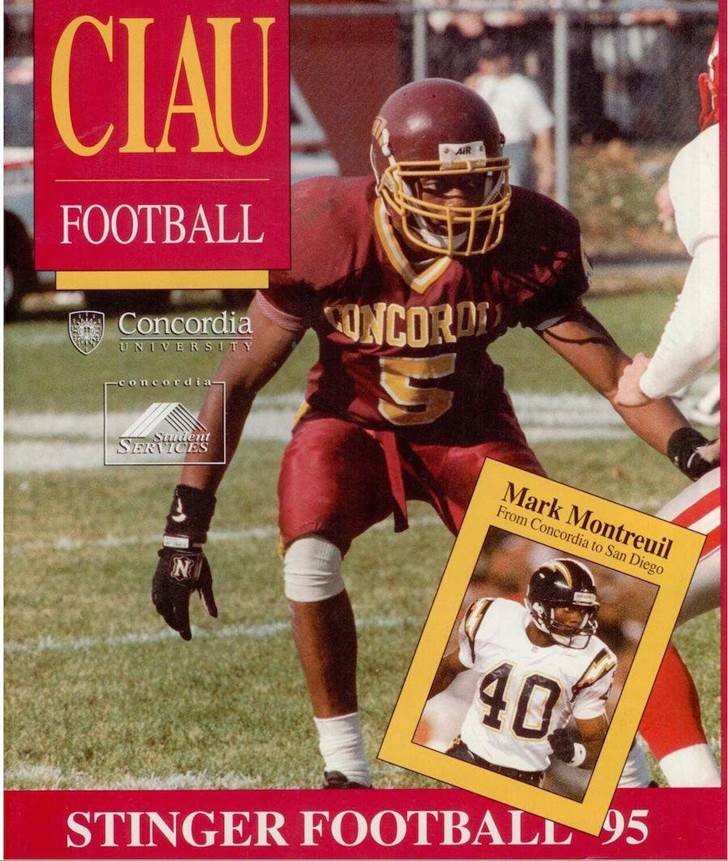 Concordia defensive back Mark Montreuil becomes the first and only Stingers men's football player to be drafted by an NFL team. Montreil was drafted in the seventh roung, 237th overall.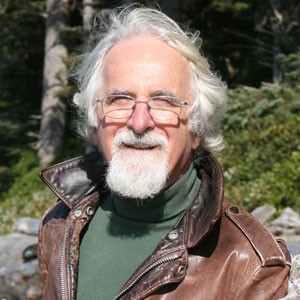 Poet and creative writing professor Gary Geddes becomes the first Concordian to win Chile's Gabriela Mistral Prize for Literature.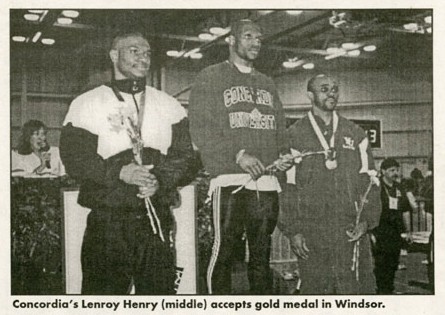 Lenroy Henry (centre, above) captures Concordia's first gold medal in track and field at the Canadian Interuniversity Athletic Union (now Canadian Interuniversity Sport).
Concordia's Centre for the Arts in Human Development begins its first artistic — and uniquely Canadian — approach to helping adults with disabilities.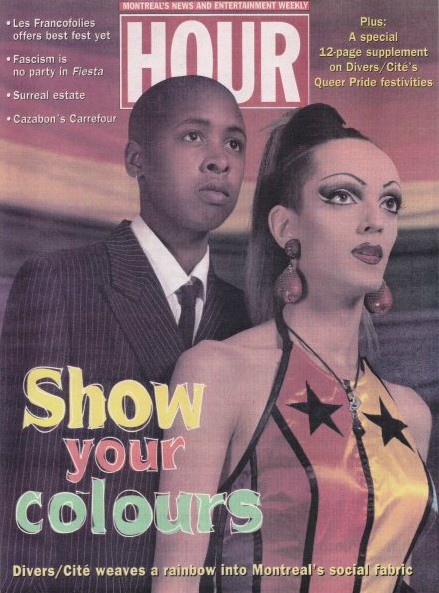 Concordia journalism graduate Richard Burnett, BA 88, edited Montreal alt-weekly HOUR magazine's pioneering LGBTQ Pride issue, published on July 25, 1996. That issue also launched Burnett's column "Three Dollar Bill", the first and only syndicated LGBTQ column in Canadian publishing history.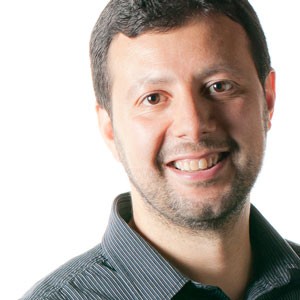 Professor Sofiène Tahar founds the Hardware Verification Group, the first research unit of its kind in the Faculty of Engineering and Computer Science, to develop tools to check computers for bugs.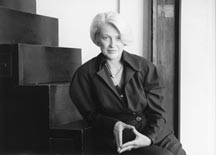 Studio arts professor Irene Whittome becomes the first woman in a decade to win the Prix Paul-Émile-Borduas, Quebec's most prestigious arts award.
The Faculty of Commerce and Administration (now the John Molson School of Business) becomes the first Quebec business school to earn full accreditation from AACSB International — the Association to Advance Collegiate Schools of Business.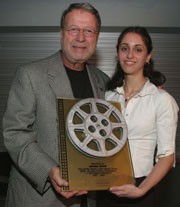 In a branding first — and in recognition of its generous benefactor — Concordia's film program is renamed the Mel Hoppenheim School of Cinema.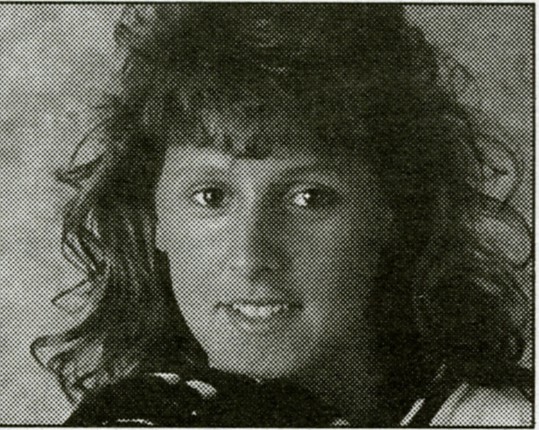 Hockey player Cammi Granato is the first Concordian to appear in Sports Illustrated Women magazine.
The Faculty of Engineering and Computer Science introduces Quebec's first program in software engineering.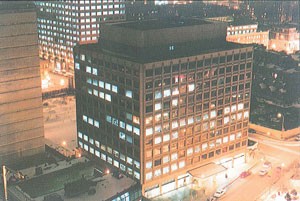 Concordia purchases the Guy Metro Building, the university's first major acquisition of the 1990s.
Concordia introduces a master's program in translation studies that blends history and culture — the first program of its kind in Canada.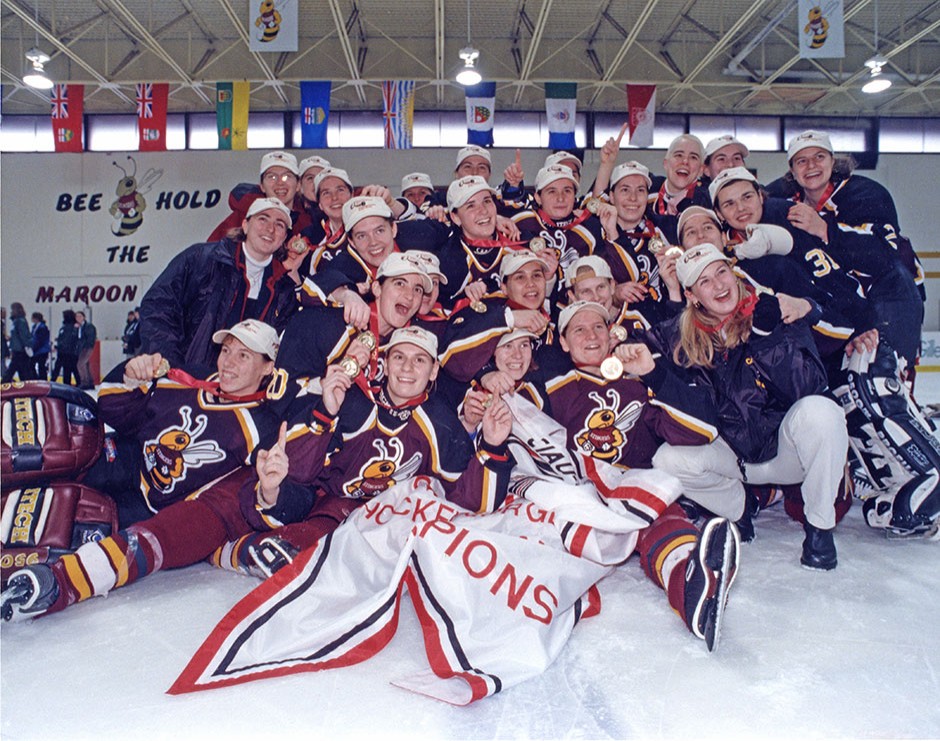 The Stingers host — and win — their first Canadian Interuniversity Sport national championship in women's hockey.

In an electronic media first, Loyola's and Sir George Williams's campus radio stations merge to form CJLO.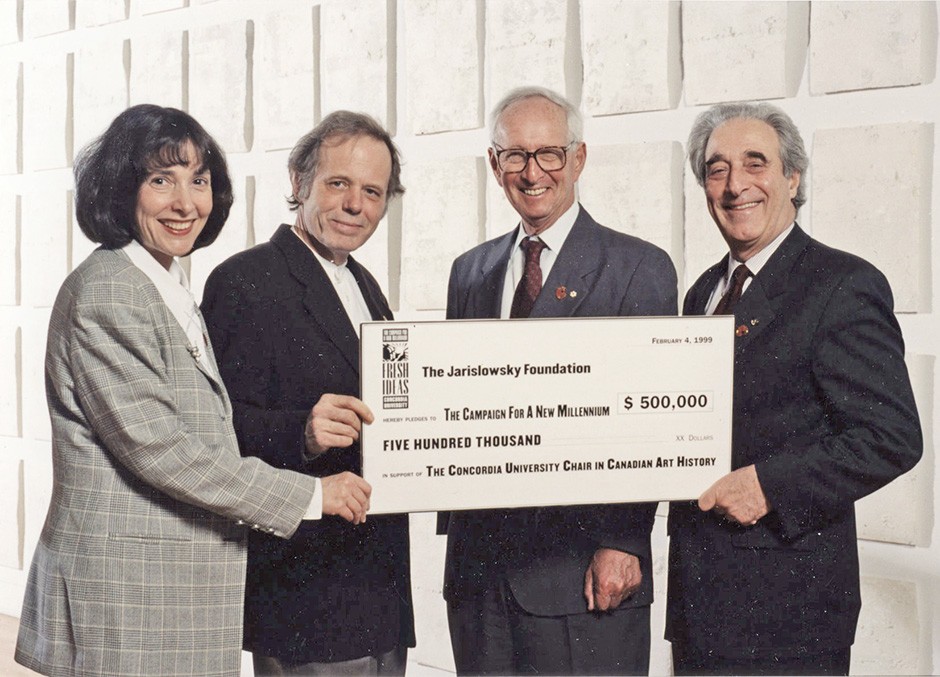 In its first push to promote research on Canadian art, the Gail and Stephen A. Jarislowsky Institute for Studies in Canadian Art is founded in the Faculty of Fine Arts.
Concordia University Research Awards are established to honour outstanding faculty members.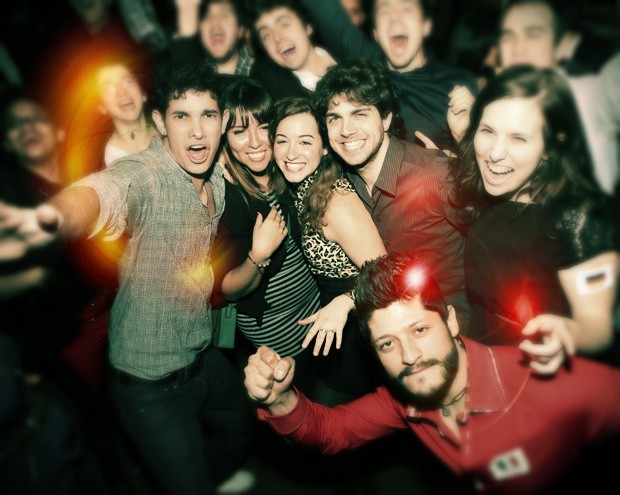 Advancement and Alumni Relations holds Concordia's first International Students Holiday Party to rally international and out-of-province students.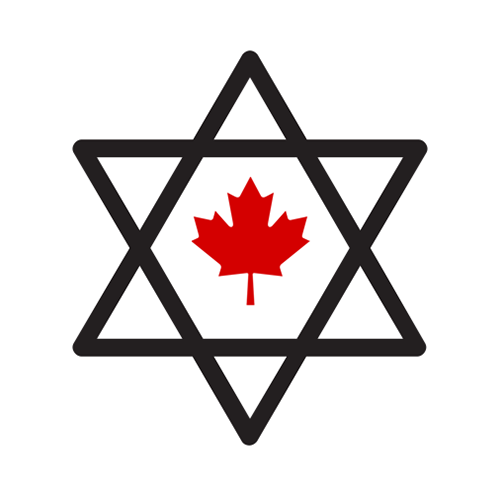 The Concordia Institute for Canadian Jewish Studies becomes the university's first academic body dedicated to studying the Canadian Jewish experience.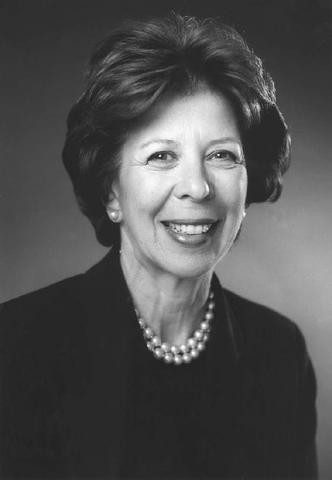 Lillian Vineberg-Goodman becomes the first woman to Chair the Board of Governors at Concordia.
The People's Potato, Concordia's first soup kitchen, is founded to fight student hunger.
With the touch of a button, iPress — North America's first online publishing course — is launched by the Department of Journalism.
In its first move to address the burgeoning field of queer studies, the Mel Hoppenheim School of Cinema launches a minor in Interdisciplinary Studies in Sexuality jointly with the Faculty of Arts and Science.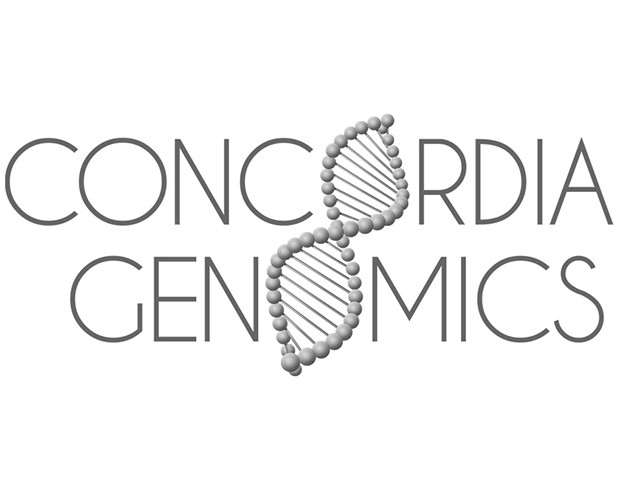 In its first major focus on genomes, Concordia creates the Centre for Structural and Functional Genomics to contribute green solutions to the bio-food and paper-wood industries.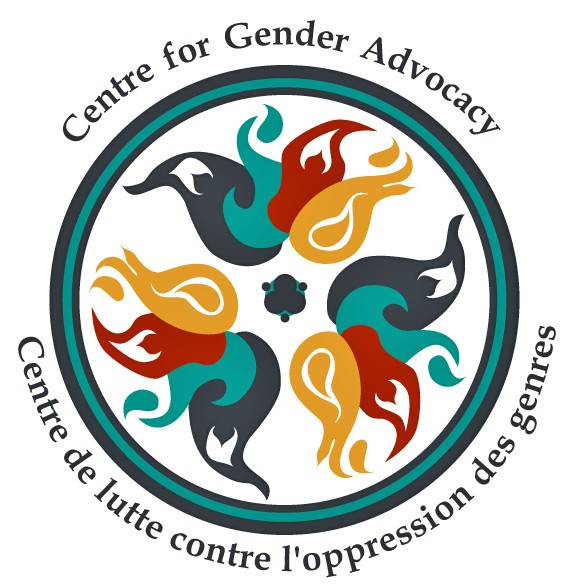 The Centre for Gender Advocacy makes its first efforts to promote gender equality and empowerment.