Concordia Firsts - 1980s
Highlights of what we achieved in the 1980s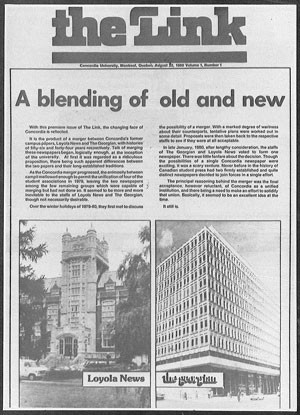 The Link begins its first year of publication. It replaces The Loyola News and The Georgian.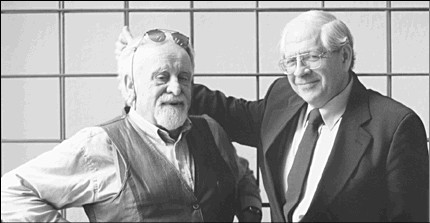 Kurt Jonassohn, an emeritus professor in the Department of Sociology, and Frank Chalk, a Department of History professor, teach the world's first university course on the study of genocide from ancient times to the present.
Concordia wins its first Vincent Bendix Award from the Institute for Electrical and Electronic Engineers for a proposal to replace industrial motor starters with microprocessor-controlled starters.
The popular Institute for Co-operative Education, which arranges full-time, paid work terms for students, is established.
Today, the Co-op places an average of 1,000 students per year.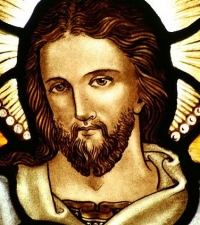 Religion professor Charles Davis is the first Concordia faculty member to receive the prestigious Killam Research Fellowship from the Canada Council for the Arts to expand his research on the practical meaning of Christianity in modern society.
Concordia's Department of History offers North America's first comprehensive course to examine genocide.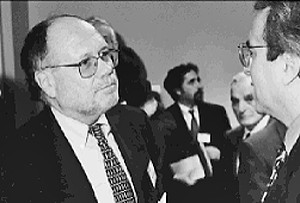 John Molson School of Business professor Dale Doreen establishes the Institute for Entrepreneurship at Concordia.
The first of its kind at a Canadian university, the institute offers students the opportunity to complement their education with business experience.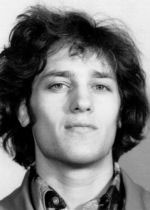 In a Canadian wrestling first, Stinger Clark Davis wins a silver medal at the 1981 Summer Universiade Games, held in Bucharest, Romania.
Eager to discover effective solutions to health problems, scientists in the Centre for Research in Human Development begin first explorations of lifelong human development.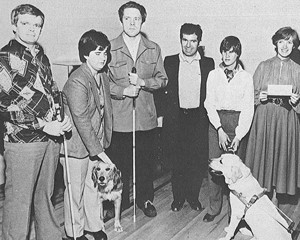 In a new program — one of the first of its kind in Canada — 10 visually impaired Concordia students learn how to use personal computers.
Concordia engineering student Michel Brulotte becomes the first Canadian to receive the American Association of Cost Engineers' namesake scholarship.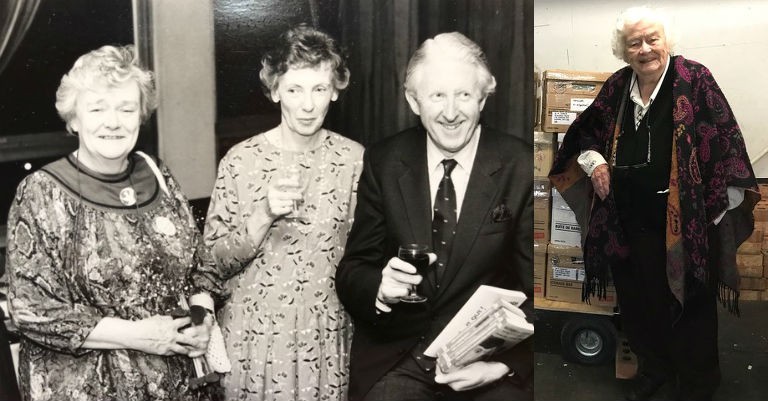 Concordia's first all-encompassing alumni association — now the Concordia University Alumni Association — is established and holds its first meeting.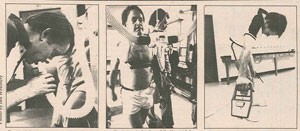 With its first fully functioning treatment centre, the Department of Exercise Science's Sports Medicine Clinic (now the PERFORM Athletic Therapy Clinic) begins operations.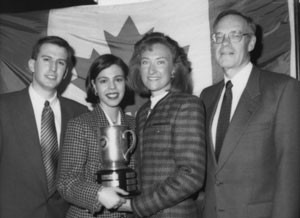 Concordia hosts the world's first MBA case competition, which is later renamed the John Molson MBA International Case Competition. It remains the world's largest and most respected competition of its kind.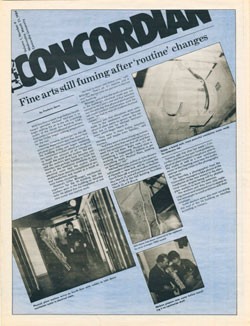 The Concordian, an independent student newspaper, begins its first year of publication.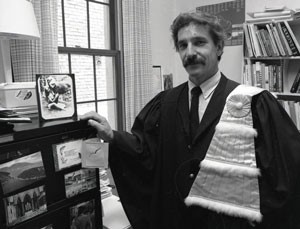 Maryse Bosquet, one of the first graduates of Concordia's MA program in applied linguistics, and professor Ronald Mackay (pictured above), co-write the first English-as-a-second-language course approved by Quebec's Ministry of Education.
Management professor Theodore Hebert is made a Fellow of the esteemed Academy of Management. He is the third Canadian — and first Concordian — to receive the title.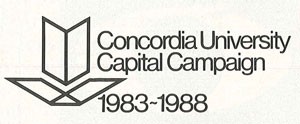 Concordia's first major fundraising campaign — the Capital Campaign — is launched with a goal of raising $25 million.
The Department of Mechanical and Industrial Engineering makes its first moves into industrial automation research and industrial collaboration by creating the Centre for Industrial Control.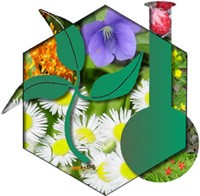 Department of Biology professor Ragai Ibrahim is the first Canadian named president of the Phytochemical Society of North America, a scientific organization that studies chemical compounds in plants.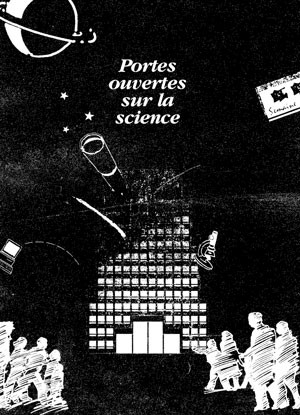 Concordia holds its first Exposcience fair, where students help foster an interest in science and engineering among Montreal schoolchildren.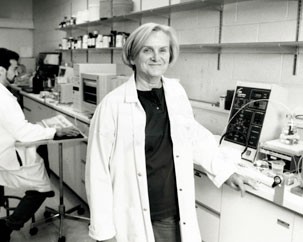 Concordia scientists probe fundamental brain mechanisms that relate to behaviour and disease at the Centre for Studies in Behavioral Neurobiology (CSBN) founded by four Concordia faculty members.
Concordia hosts the first Corporate-Higher Education Forum to advance mutual understanding and cooperation between corporate and university leaders.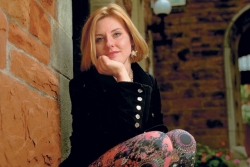 Gilly Filsner, BA 84, becomes Concordia's first female Rhodes Scholar. Filsner remains in the United Kingdom after finishing at Oxford and works for many years as a journalist for Bloomberg Business News.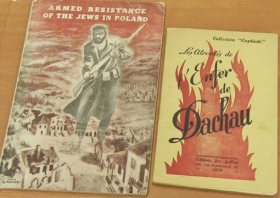 Concordia Libraries first acquire the Azrieli Holocaust Collection — Canada's most comprehensive collection for Holocaust research — which includes 8,500 titles, rare books and pop culture items generously donated by David Azrieli, LLD 75.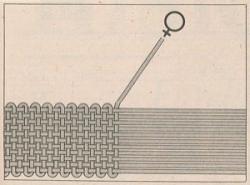 Derived from the 1982 Committee on the Status of Women, Concordia's Office of the Status of Women is founded with a temporary mandate to promote awareness of the concerns of female faculty, staff and students.
In its first major focus on small-business learning, the Faculty of Commerce and Administration (now John Molson School of Business) establishes the Centre for Small Business and Entrepreneurial Studies to undertake research on small businesses and support Montreal-area entrepreneurs.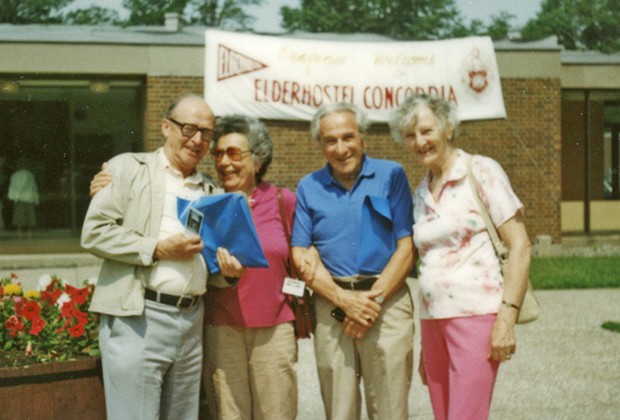 The Loyola Campus becomes the site of Montreal's first Elderhostel (now Road Scholar), a program that provides education-travel tours primarily geared to older adults.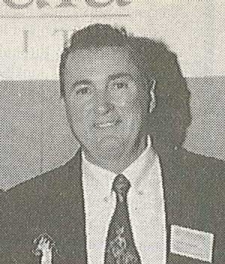 Stingers men's hockey coach Paul Arsenault chalks up his 500th game victory, making him the fourth university hockey coach in North America and the first at Concordia to achieve this milestone.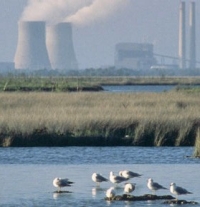 Concordia's Senate approves the creation of two graduate programs, firsts in Quebec and available at only a handful of other North American universities: business administration and ecotoxicology, the study of the effects of toxic chemicals on biological organisms.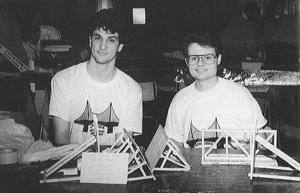 The Department of Building, Civil and Environmental Engineering holds its first Troitsky Bridge Building Competition in which students build model bridges from Popsicle sticks, toothpicks and dental floss.
The Faculty of Arts and Science launches Concordia's first Dean's List to recognize outstanding students.
The world-renowned Simone de Beauvoir Institute introduces its first lesbian studies curriculum.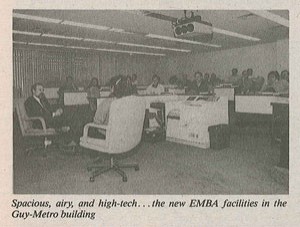 The Faculty of Commerce and Administration (now the John Molson School of Business) launches its Executive MBA, Quebec's first.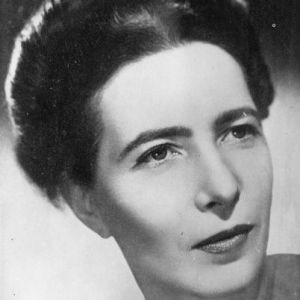 In an academic first, Concordia posthumously confers an honorary degree upon French writer and philosopher Simone de Beauvoir, for whom the university's ground-breaking women's studies institute is named.
Concordia takes its first steps towards the eradication of genocide by founding the Montreal Institute for Genocide and Human Rights Studies.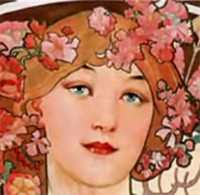 A Faculty of Fine Arts minor entitled "women — visual and performing arts," offered in cooperation with the Simone de Beauvoir Institute, becomes the first of its kind in Canada.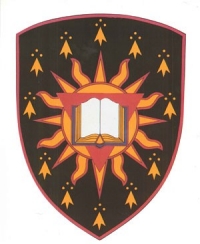 Concordia introduces its shield emblem (adopted as an official logo in 1988).
For the first time since its 1980 inception, Co-op (the Institute for Cooperative Education) strikes partnerships with departments outside the Faculty of Arts and Science, linking more students with employers.
The Department of Journalism launches its first diploma program, the Graduate Diploma in journalism.
The Faculty of Commerce and Administration (now the John Molson School of Business) introduces its first Distinguished Teaching Award.
The Department of Electrical and Computer Engineering and the Nanjing Institute of Technology establish the first-ever joint doctoral program between a western university and China.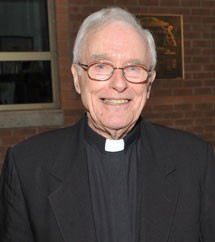 Father John O'Brien is named Concordia's first Distinguished Professor Emeritus for his contributions to Loyola College and Concordia University.
In 1965, O'Brien founded the Department of Communication Arts (now the Department of Communication Studies), Canada's first department dedicated to the study of communications.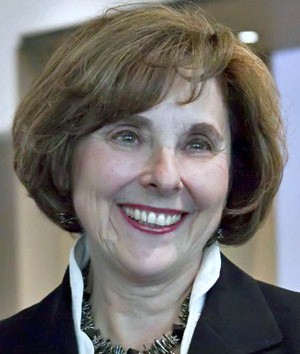 Judith Woodsworth founds the Canadian Association for Translation Studies, which aims to bring together researchers, teachers and practitioners who are interested in the study or teaching of translation and related disciplines.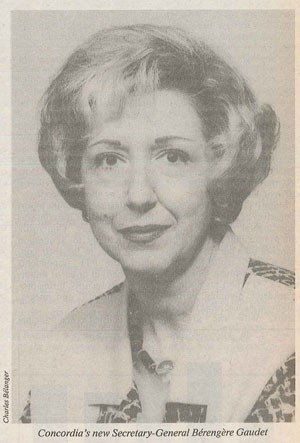 Quebec's first female notary, Bérengère Gaudet, takes her post as Concordia's first secretary-general responsible for good governance and external relations.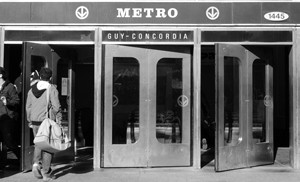 Almost 22 years after it opened, Guy Metro station is renamed Guy-Concordia to reflect Concordia's significance in Montreal.
Concordia scientists establish the Centre for the Study of Learning and Performance in first research efforts into how children and adults learn.
Making the most of finite resources and tapping into the richness of a bilingual environment, Concordia and Université du Québec à Montréal create their first joint PhD in religion.
Concordia and Université de Montréal sign Canada's first inter-university research and development agreement to provide technology transfers to industry.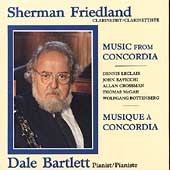 Members of Concordia's Department of Music release New Music for Clarinet. The five classical recordings are the first commercial release by faculty members.
In a Canadian first to rehabilitate prisoners, Ontario inmates pursue distance-learning courses from Concordia's Department of Library Studies.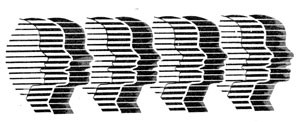 Concordia is one of Canada's first universities to set guidelines on HIV/AIDS education programs.
The measures dispel myths about sexually transmitted diseases and include provisions for a resource person from Health Services and an advisory committee.

In its first venture into artificial intelligence research, Concordia's Faculty of Engineering and Computer Science establishes the Centre for Pattern Recognition and Machine Intelligence.
The Faculty of Fine Arts signs its first agreement with Poland's Ministry of Culture for the exchange of professors and students.
In a first step towards the preservation of the intellectual legacy of Hungarian political economist Karl Polanyi, Concordia founds the Karl Polanyi Institute of Political Economy within the Faculty of Arts and Science.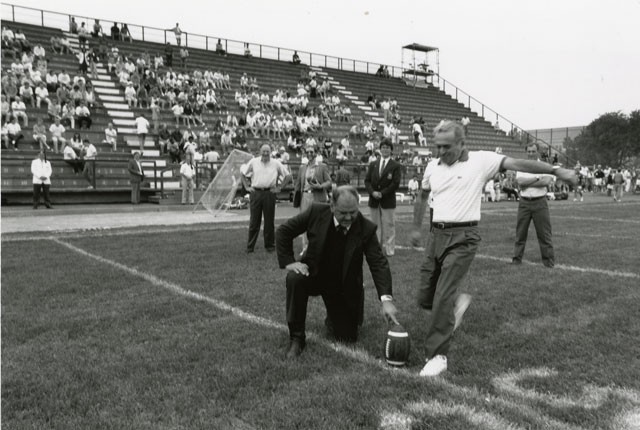 Stingers fans get their first taste of a new football venue as Concordia Stadium officially opens on Loyola Campus.
Gina Cody, MEng 81, PhD 89, breaks new ground at Concordia as the first woman to be awarded a PhD in building engineering at the university.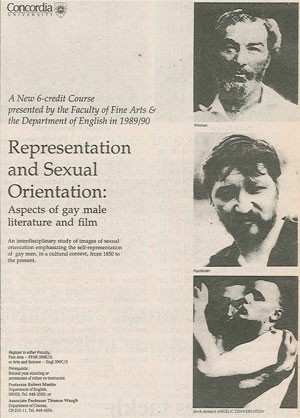 Concordia's Faculty of Fine Arts introduces its first queer studies course on literature and film.
The Faculty of Arts and Science is selected to house North America's first research centre in computational algebra — the Centre interuniversitaire en calcul mathématique algébrique.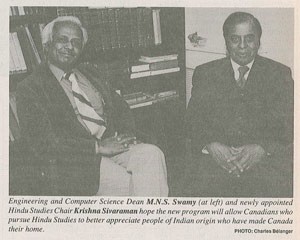 Concordia establishes North America's first endowed chair in Hindu Studies in the Faculty of Arts and Science.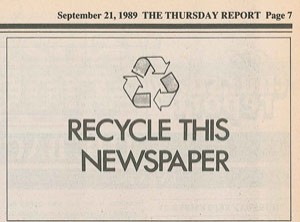 In a green first, Concordia introduces its first paper recycling program.