The Sustainability Hub is an open network of Concordia students, staff, faculty and fee-levies. We share resources, engage community, foster collaborations, and support initiatives related to sustainability on and around campus.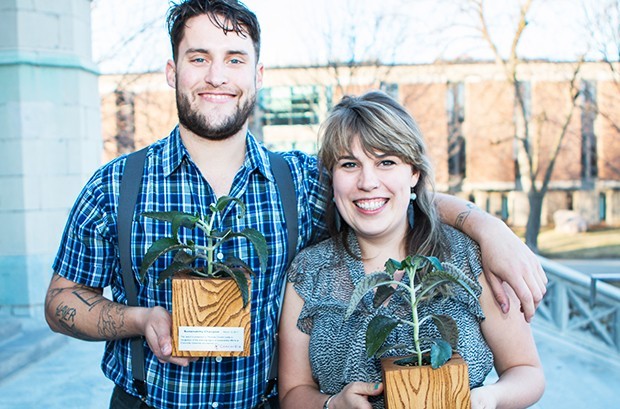 What the Sustainability Hub has to offer:
Network and community-building

Collaborative problem-solving


Promotion of member events and programming through monthly newsletter (850 subscribers) and through amplification on social media

Planning and participation in annual sustainability mixer and sustainability champion awards


What the Sustainability Hub is seeking to build in 2022-23:
Commitment to and adoption of anti-oppression best practices at the individual, group, and Hub level (e.g., develop new projects and partnerships as a Hub that are led by institutionally unprotected members)

Co-working (e.g. sharing best practices, resources, policies)


Event collaboration to address sustainability issues from various campus perspectives

Peer-to-peer skill-share sessions (i.e. small groups that have complementary skill sets and expertise that can help each other address their strategic priorities more efficiently)
How does it work?
The Hub meets on a regular basis in-person or online to check in, share resources, and support each other's sustainability initiatives and events.

We send out a monthly sustainability newsletter, managed by the Office of Sustainability, that includes sustainability news, events, and opportunities.

A small group of active members take part in planning for the Hub and on occasion, small working groups are formed to organize events.

Primary communication takes place on Microsoft Teams, which current students, faculty, and staff have access to for free using their Concordia credentials.
*Fee-levy staff who aren't current students can get an account in order to access the Microsoft Team.
We're recruiting for 2022-23!
We're looking for members! If you are a(n):
Member of a student group, club, association, or fee-levy

Individual student with a sustainability project on campus

Faculty member whose teaching, research, or campus efforts relate to sustainability


Staff member whose mandate, projects, or campus efforts relate to sustainability
... please fill out the membership form to register or learn more!
The Sustainability Hub acknowledges that our society does not value and respect all people equally, and that we need to act with anti-oppressive intentions to actually be sustainable. We value and are seeking members with diverse perspectives, backgrounds, and experiences to join our organization.